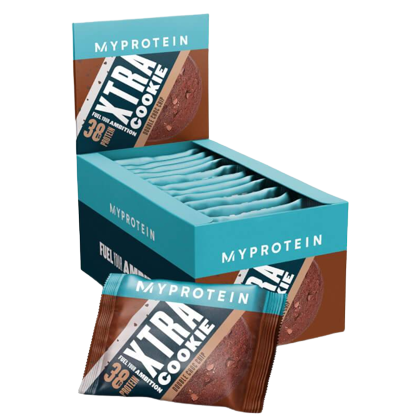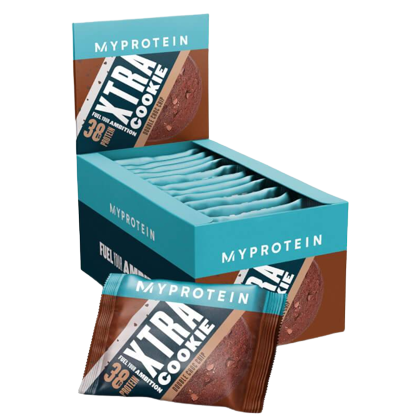 Max Protein Cookie 12 X 75g Double Chocolate Chip
Product Guide
Convenient & delicious on-the-go snack
Sustained release of amino acids
Fortified with vitamins & minerals
Supports muscle growth &repair
Promotes overall wellbeing
Ideal for active individuals
Indulgent taste without the guilt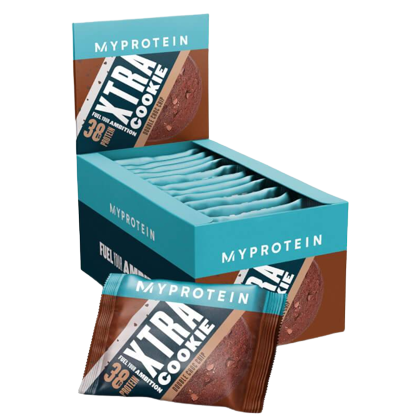 Achieving your fitness and wellbeing goals is easier with the MyProtein Protein Cookie. This delicious cookie treat is both convenient and delicious, and also provides high-quality protein that supports muscle recovery and growth. With its unique blend of proteins, it keeps your muscles nourished throughout the day. Additionally, the cookie is fortified with essential vitamins and minerals, promoting overall wellbeing. Incorporate this tasty snack into your routine for a guilt-free indulgence that supports your fitness journey.
The MyProtein Protein Cookie is a perfect addition to your fitness programme at any time in your fitness cycle. Enjoy as a post-workout snack to support muscle recovery and replenish energy levels. It can also be consumed as a mid-day pick-me-up or a pre-workout fuel, providing a sustained release of amino acids for muscle nourishment. Whether you need a convenient snack on-the-go or a protein boost during training, the Protein Cookie is a versatile choice.
The MyProtein Protein Cookie is best suited to individuals who lead an active lifestyle and value the importance of quality nutrition. It caters to fitness enthusiasts, athletes, and anyone looking to support their muscle recovery and growth. Whether you're a gym-goer, a runner, or involved in any form of physical activity, this cookie offers a tasty and convenient way to meet your protein needs.
Ingredients
Myprotein Max Protein Cookie 12 X 75g Double Chocolate Chip
Directions
Consume as a nutritional snack to increase your daily protein intake. Ideal before and after a workout or any other time of the day.