Vegan Protein 907g
Product Guide
Healthy, all natural vegan protein
Uses vegetable and grain sources
Infused with coconut oil and digestive enzymes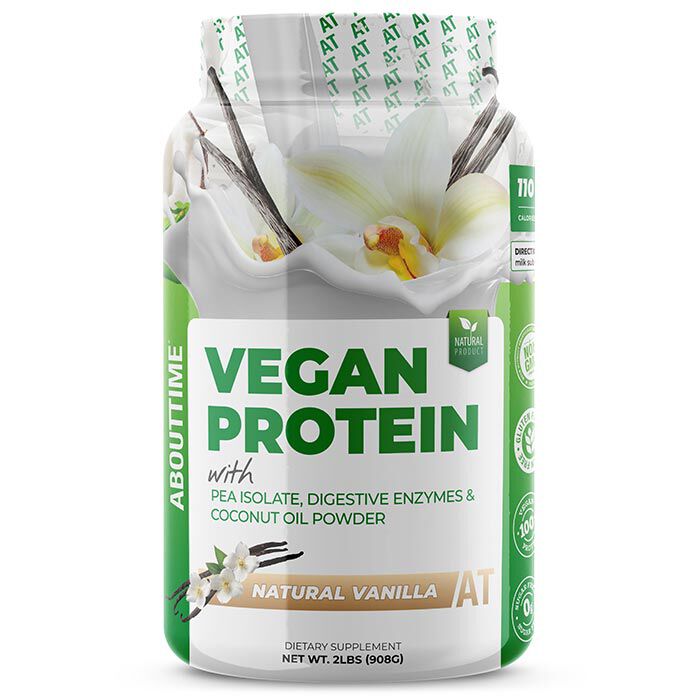 All Natural Vegan Protein uses vegetable and gain sources to extract the protein content suitable for vegans. This product is infused with coconut oil and contains added dygestive enzymes to improve digestibility of the product and its nutrients.
About Time Vegan Protein can be consumed throughout the day either as part of a meal or just as a simple protein shake to help increase daily protein intake.
All Natural Vegan Protein is a perfect supplement for Vegans.