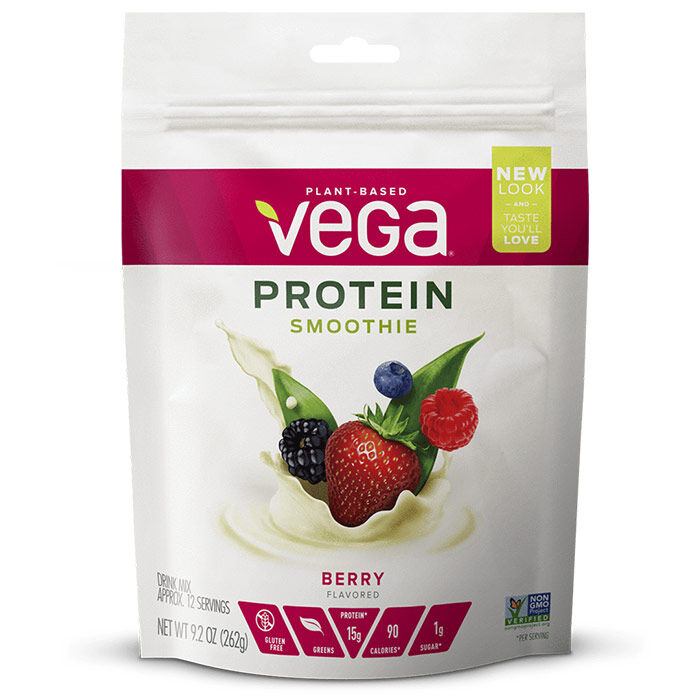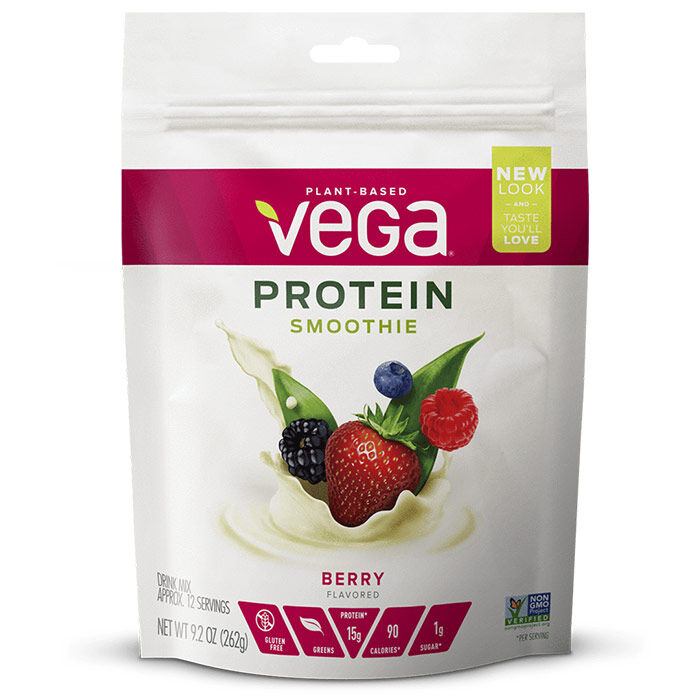 Protein Smoothie
Product Guide
Single servings of a convenient protein powder with 15g plant-based protein
80-90 calories per serving
Non-GMO project verified, gluten-free, certified vegan
No artificial colours, flavours, or sweeteners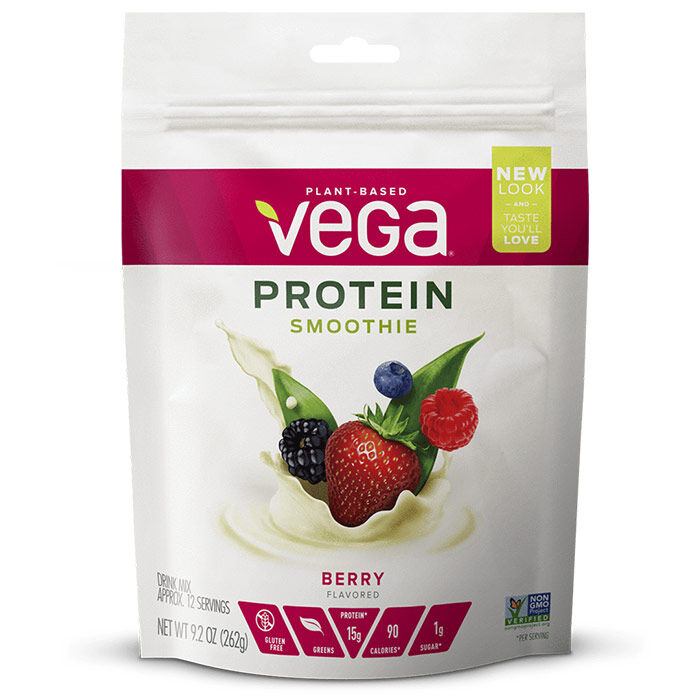 Vega Protein smoothie is made with all natural ingredients and all natural flavourings. Pea protein is naturally high in vitamins and bio available protein which is why it has been used in this formula. Vega source organic ingredients where possible and all ingredients are verified as non-GMO.
Vega Protein Smoothie comes in convenient single servings, so you can take (and make) where ever you want as an on-the-go snack or part of a healthy meal.
Vega protein smoothie has been specifically formulated for vegearians and vegans! So if you need extra protein in your diet, then this smoothie is the one for you!