MP Weight Gainer Blend
Product Guide
31g of protein per serving
Protein helps grow and maintain important muscle
High-quality, fast and slow digesting proteins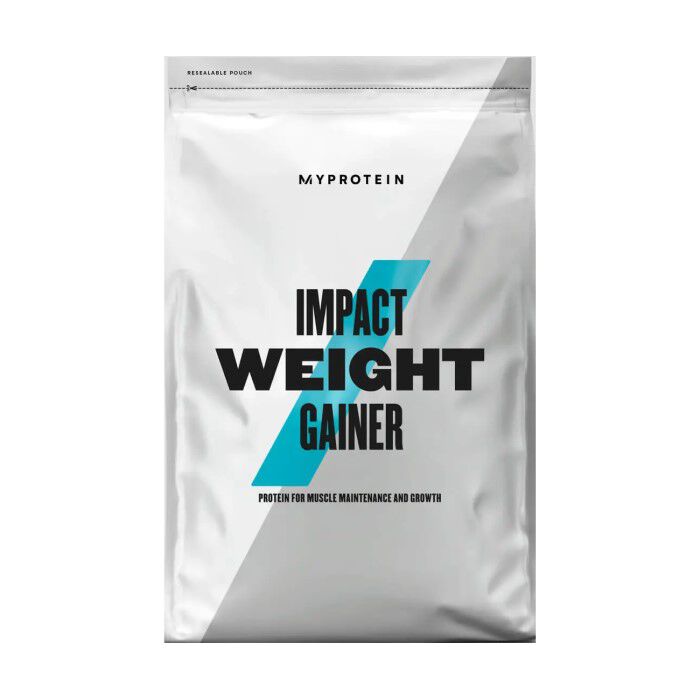 If you're looking to gain weight, build strength, or increase size then you're going to have to consume more calories than you burn throughout the day to be in a calorie surplus. Eating the wrong types of foods can lead to more body fat and to gain muscle you must combine a calorie surplus, with high-quality protein sources alongside your strength training plan. <p> This weight-gainer supplement combines high-quality ingredients with ultimate convenience, delivering the fuel you need, wherever you are. <p> This supplement is packed with a blend of high-quality, fast and slow digesting proteins to help grow and maintain important muscle. This won't just spike your protein uptake, but help to maintain it throughout the day. There's also an energising carb boost from oat flour and maltodextrin, helping you to recover after exercise and provide the fuel for your next session.
Use Impact Weight Gainer to increase your calorie intake when looking to gain weight and build muscle.
Ideal for anyone looking for additional calories without wanting to eat unhealthy foods. Perfect for adding calories to your diet alongside your training programme for muscle building.