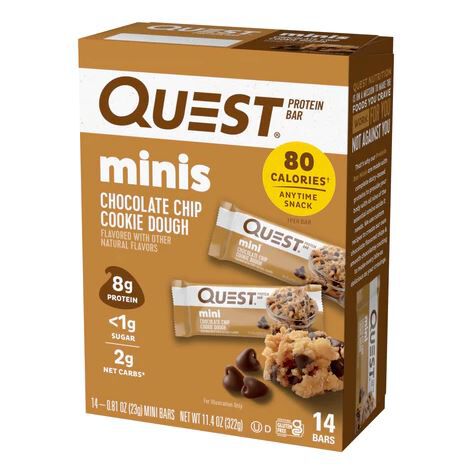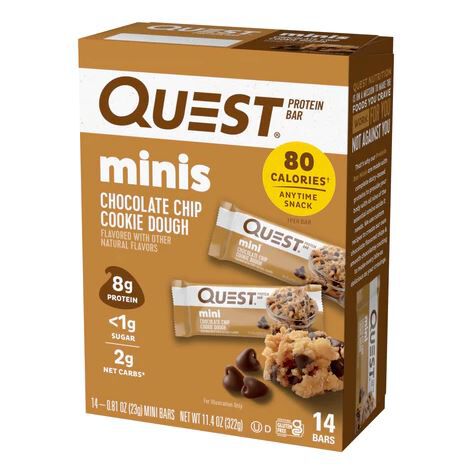 Quest Bar Minis LATEST PRODUCTS
Offer
Pick 2 FREE items at checkout for every £100 spent to a max of 6 items in total
Offer
Pick 4 FREE items when you spend £200+
Offer
Pick 6 FREE items when you spend £300+
Quest Bar Minis
Product Guide
Convenient to enjoy at home or on-the-go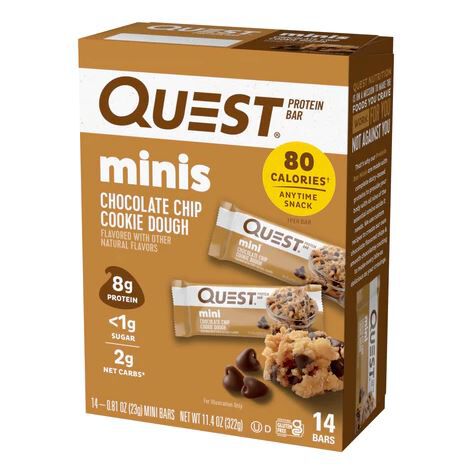 Quest Bar Minis are the perfect smaller size snack to satisfy your sweet tooth whilst delivering high protein. In addition to delivering big flavours for a delicious taste, all in a convenient size with only 80kcal. These Quest Bar Minis contain 8g of protein, with 2g of net carbs and less than 1g of sugar per bar which makes them ideal for anyone looking for a healthier snacking alternative to chocolate bars, crisps and other sweet treats.
Use Quest Bar Minis when you're looking for a sweet yet healthy and low calorie snack. With only 80 calories per bar, use Quest Bar Minis as a great healthier alternative for higher calories less healthy snacks or chocolate bars. You don't have to give up delicious taste and flavour in order to be healthier, these bars help support a healthier lifestyle swap whilst also providing more protein than a usual snack bar to help you towards your daily protein goals.
Perfect for anyone looking for a convenient high protein snack with low sugar, low calories and also gluten free! With only 80 calories per bar these Quest Bar Minis are great for anyone looking for a healthier swap to replace naughty sweet treats. So you can get your sweet tooth snack fix, but with less guilt or impact on your health goals.