Storm Trooper
Product Guide
Officially licensed Star Wars shaker
EverLast Ink is specially treated not to fade
Tough and durable..unlike a Storm Trooper
Fits most car seat cup holders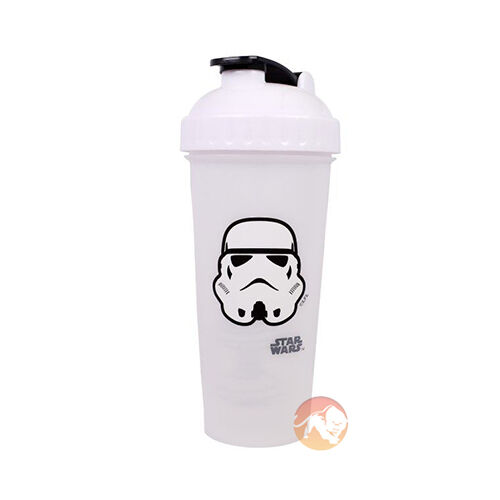 If you love Star Wars baddies then outside of Darth Vader the most iconic is of course the Storm Trooper. As useless as they are in the Star Wars films they definitely look the part and so does this shaker with its shiny colours that won't fade and its high quality construction.
Anytime you need a shake this will mix it up for a better texture and consistency. With an 800ml capacity it is one of the few shakers able to properly mix the volume of fluid and powder that goes into making a weight gainer shake.
Fans of Star Wars of course but also anyone who simply wants a high quality, eye-catching shaker.