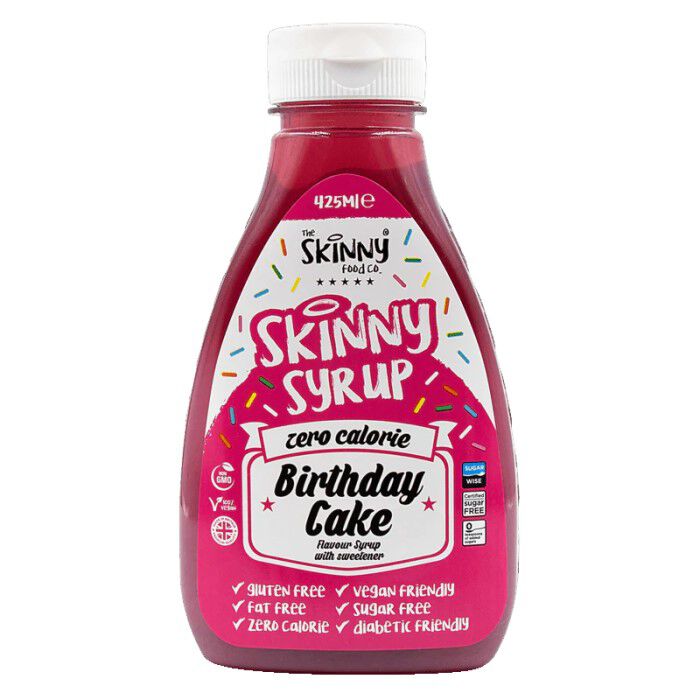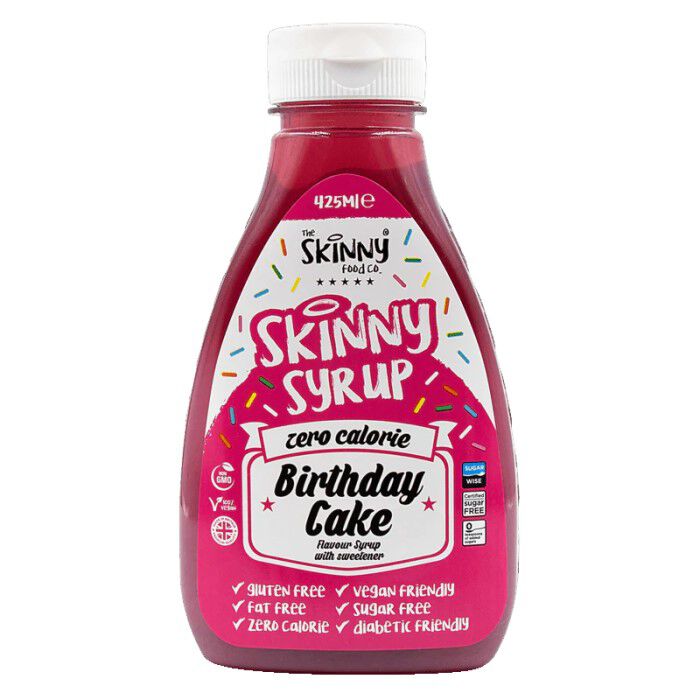 Zero Calorie Birthday Cake Syrup 425 ml The Skinny Food Co
Type
Low Carb Food & Drinks
Offer
Save 50% on shipping when you spend £150 (UK is FREE over £50).
Zero Calorie Birthday Cake Syrup 425 ml
Product Guide
Delicious birthday cake flavoured syrup
Vegan & Vegetarian Friendly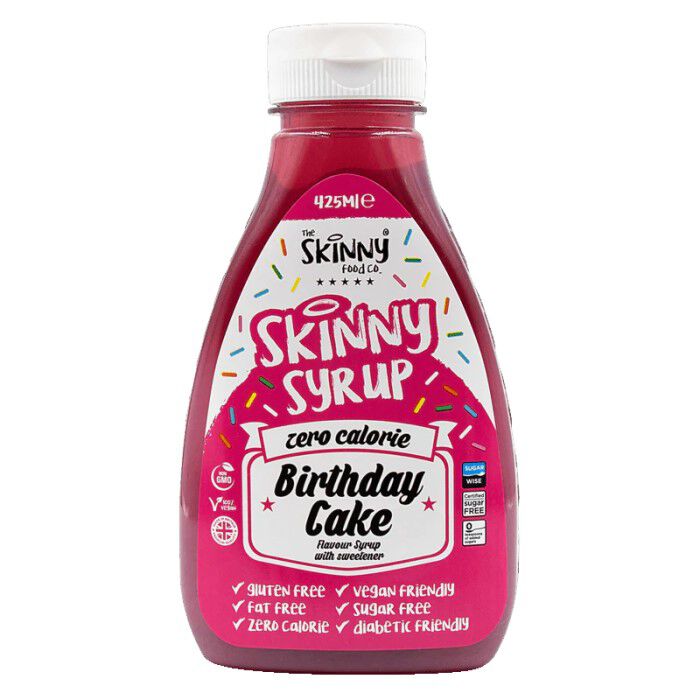 this Birthday Cake Syrup is perfect for drizzling all over your morning porridge or smoothies without adding a single calorie - Whatever you decide to eat it with, you will love this amazingly flavoured syrup as it's gluten free, fat free, free from dairy, vegan friendly, and can be enjoyed every day!
Use whenever you're looking to satisfy your sweet tooth without adding any extra calories, ideal during dieting and fat loss phases.
In typical Skinny Food Co fashion, all of these guilt and sugar free syrups are great for anyone counting calories and anyone with food intolerances.