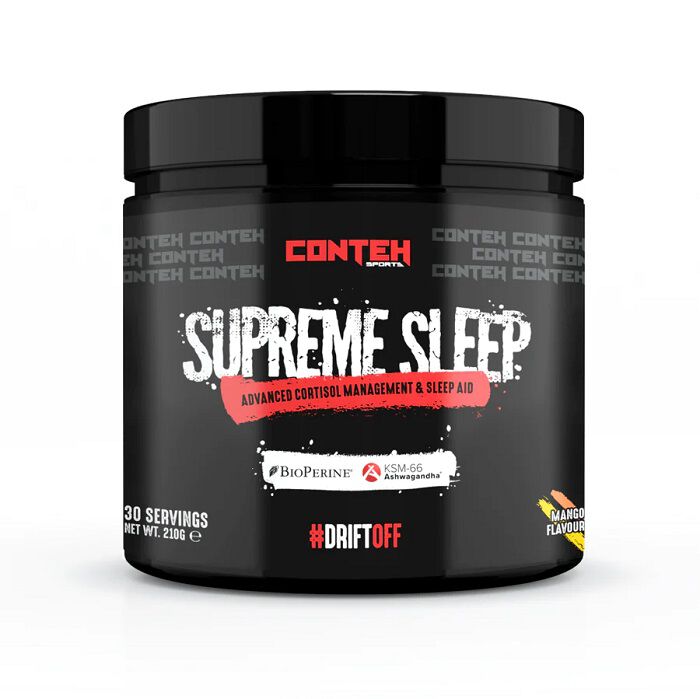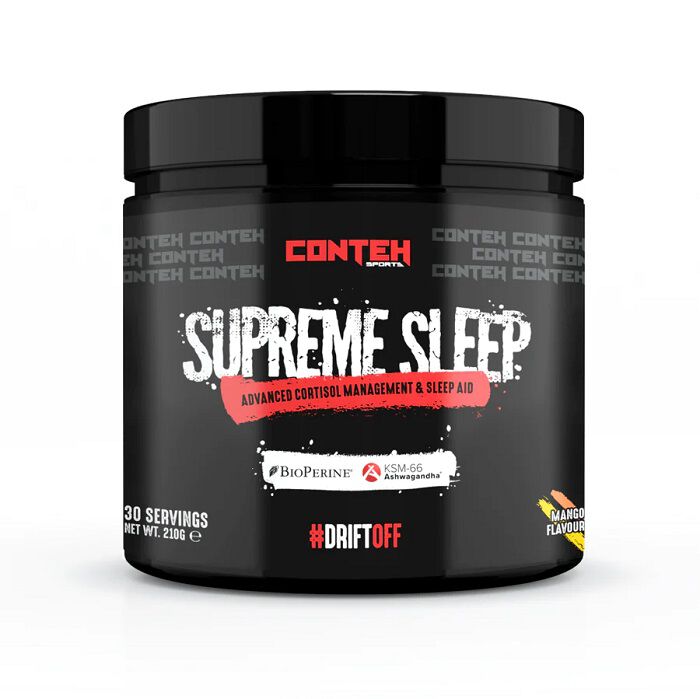 Supreme Sleep Sleep Aid Supplements
Type
Sleep Aid Supplements
Offer
Save 50% on shipping when you spend £150 (UK is FREE over £50).
Supreme Sleep
Product Guide
Non-drowsy sleep supplement
Better sleep can help recovery from training
Reduce cortisol and stress levels
Contains patented ingredients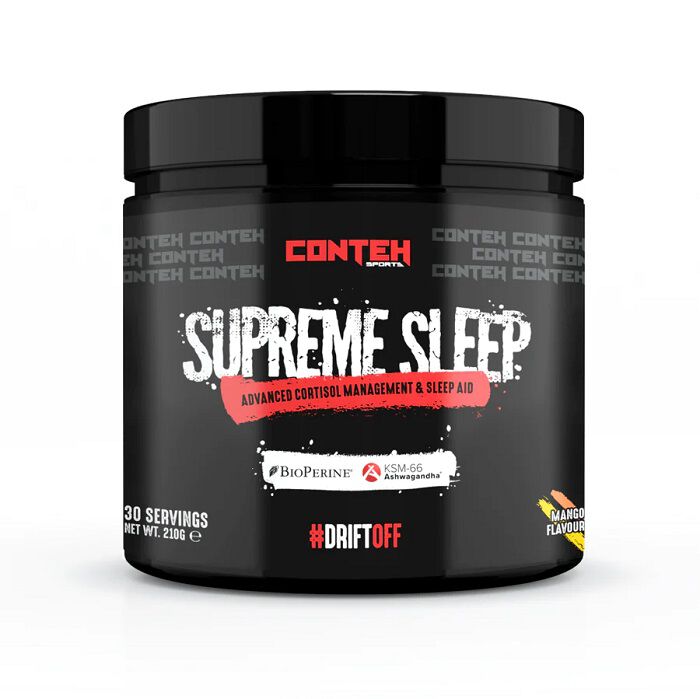 Conteh Sports Supreme Sleep is a non-proprietary, fully transparent cortisol and sleep management product.
Supreme Sleep is designed to be used as you are winding down at the end of the day. As it does not contain ingredients that you will become dependant on, or will make you drowsy the next day, you can take daily if you wish.
Anyone who is finding it hard to switch off can benefit from Supreme Sleep. For best results, combine with other measures to improve sleep and reduce cortisol like avoiding stimulants late in the day and having a consistent bedtime.
Ingredients
Conteh Sports Supreme Sleep
Directions
1 serving (7g) to be mixed with 200-300ml water and consumed 30-60 minutes before bed.