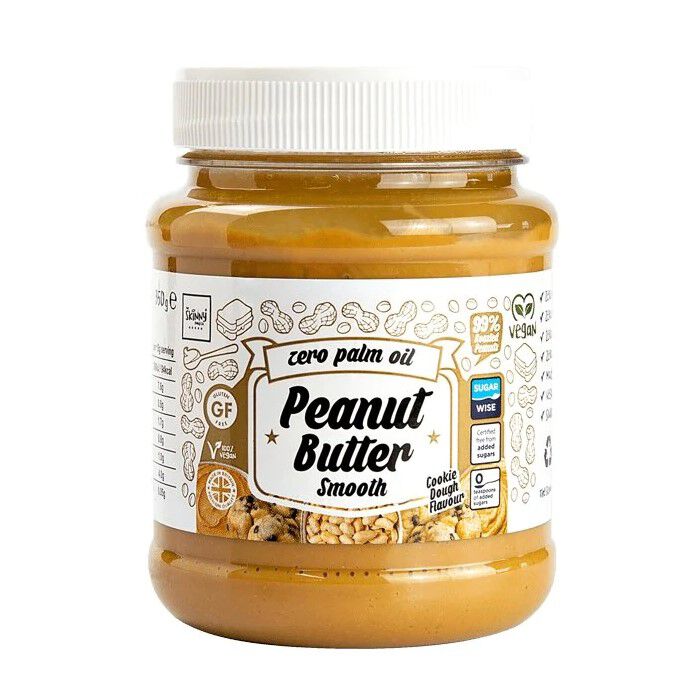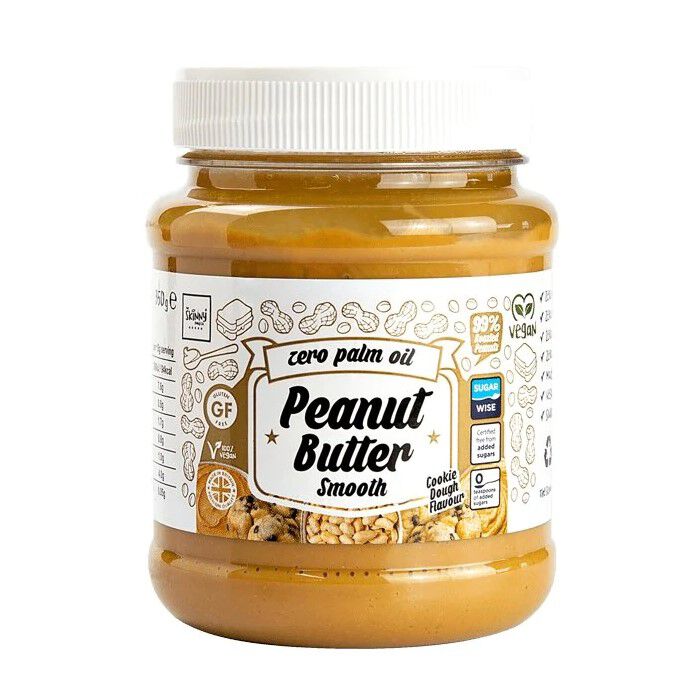 100% Peanut Butter Cookie Dough 350g The Skinny Food Co
100% Peanut Butter Cookie Dough 350g
Product Guide
ZERO trans fat, dairy or salt
Natural Source of Protein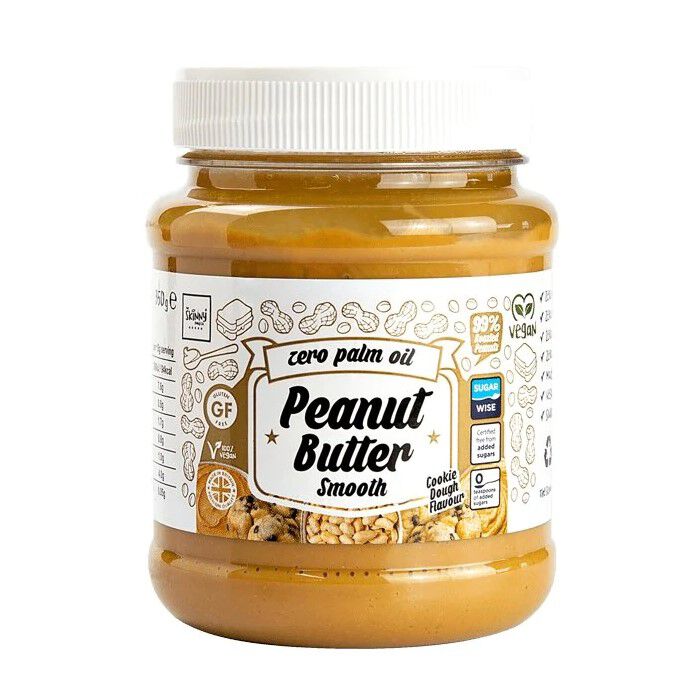 If you love Peanut Butter Spread then you'll love this Delicious Cookie Dough Flavoured 100% Peanut Butter which contains 0 Palm Oil, No Added Sugar or Salt. Literally, Just, PURE Peanuts. <p> There are over 26 servings per jar and it is only 76 calories per 15g serving! <p> Why should you consider purchasing? - Sugarwise Certified - Free From Added Sugars - Non GMO - Gluten Free - 100% Vegan - Zero Guilt - Zero Trans Fats - Zero Dairy - Zero Added Sugar - Zero Added Salt - Natural Source Of Protein - 100% Pure
Enjoy this delicious nut butter for breakfast, lunch or dinner when you want to satisfy your sweet tooth with a healthier peanut butter option compared to standard peanut butters.
Ideal for anyone who loves flavoured nut butters who doesn't want to sacrifice eating nut butters from their diet when looking to count calories and choose healthier options.
Ingredients
The Skinny Food Co 100% Peanut Butter Cookie Dough 350g
Directions
Enjoy our nut butter for breakfast, lunch or dinner. On toast, fruit, porridge, baking or straight from the jar.
Ambient product that can be stored at room temperature. Once opened store away from direct sunlight in a cool dry place. Refrigeration is optional but not necessary.