Diet Whey Isolean
Product Guide
Assists in weight management and physique goals
Low in carbs and fat under 3g per serving
Great taste and mixes smoothly
Added L-Carnitine and Green Tea Extract for improved fat loss
High in fibre to keep you feeling full and stabilise blood sugar levels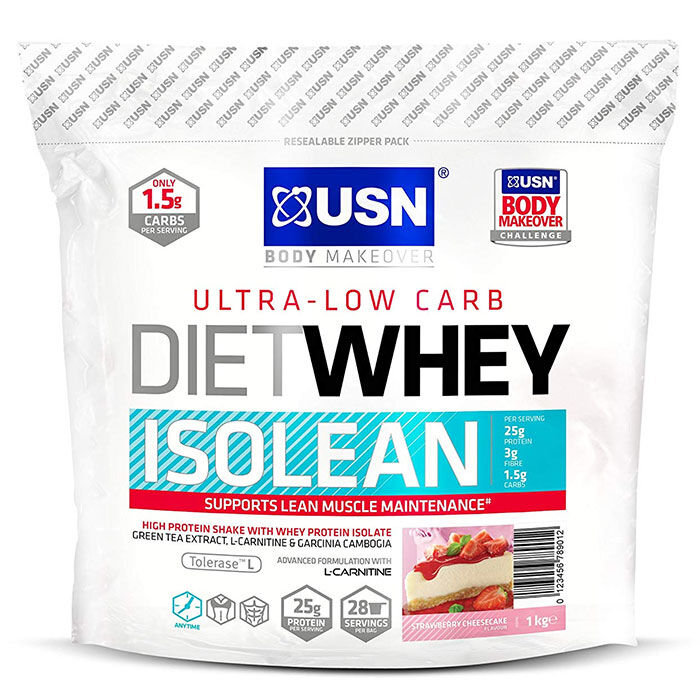 Protein is vitally important to muscle recovery even more so for those who exercise on a regular basis. USN Diet Whey Isolean provides a full spectrum of amino acids needed to maximise recovery and support muscle growth, as well as ingredients proven to benefit those looking to lose fat. Diet Whey Isolean includes a vitamin and mineral complex for overall health support and enhanced recovery.
The best time to use Diet Whey Isolean is post-workout or first thing in the morning upon waking.
Ideal for those looking to improve body composition and maximise fat loss.