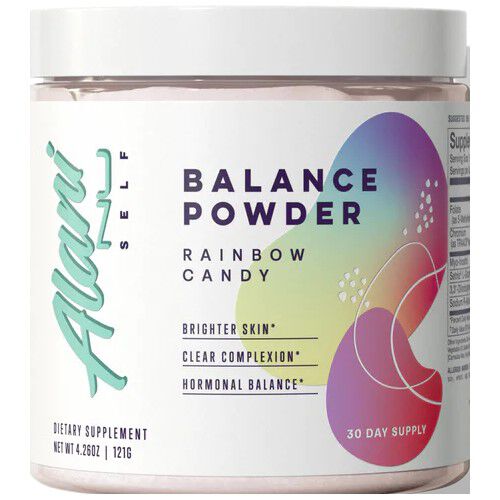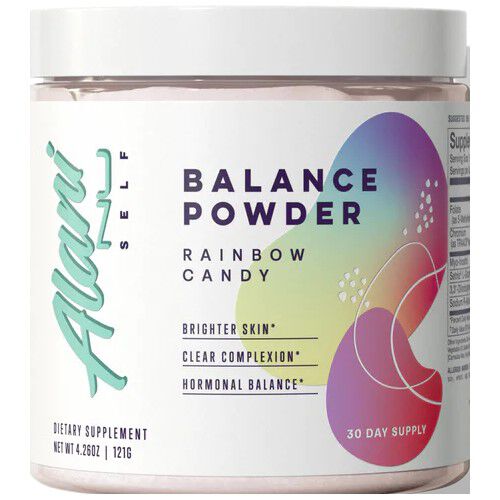 Balance Powder 30 Servings Rainbow Candy
Product Guide
Hormonal-balancing formula
Sugar Free, Guten Free & Vegan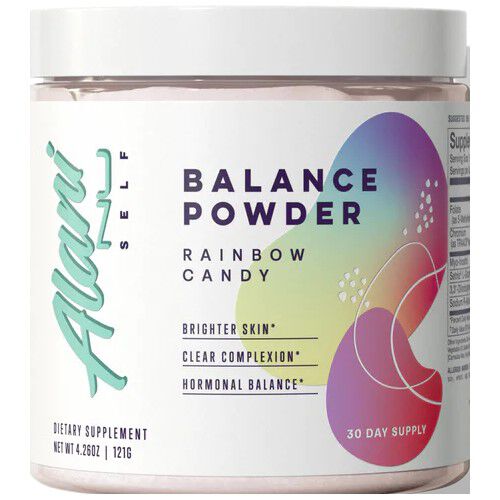 Use Alani Nu Balance Powder - their signature Balance product with a whole new look and now in a convenient powder form. It is easy to use, and comes in fan favourite flavours Hawaiian Shaved Ice and Rainbow Candy. So you get all the same benefits of their original Balance product, but in a tasty new way.<p> See the difference, feel the balance - from its complexion and brightening support, hormonal regulation assistance from Myo-Inositol & DIM, and insulin sensitivity from ALA, you'll be sure to find balance in this excellent supplement.
Use Alani Nu Balance powder when your health and wellbeing needs a bit of a kickstart or boost. When your body might not be feeling its usual self whether due to excessive life stressors or due to hormonal changes.
Alani Nu Balance Powder is perfect for women looking to improve their overall health and wellbeing. In particular their hormonal balance. This is great for women who see symptoms commonly associated with hormonal changes and imbalances whether that be skin conditions, aches, appetite changes or changes energy levels. This supplement can help support the improvement of those symptoms.
Ingredients
Alani Nu Balance Powder 30 Servings Rainbow Candy
Directions
Use once daily in the morning - mix with 6-8 ounces of water.