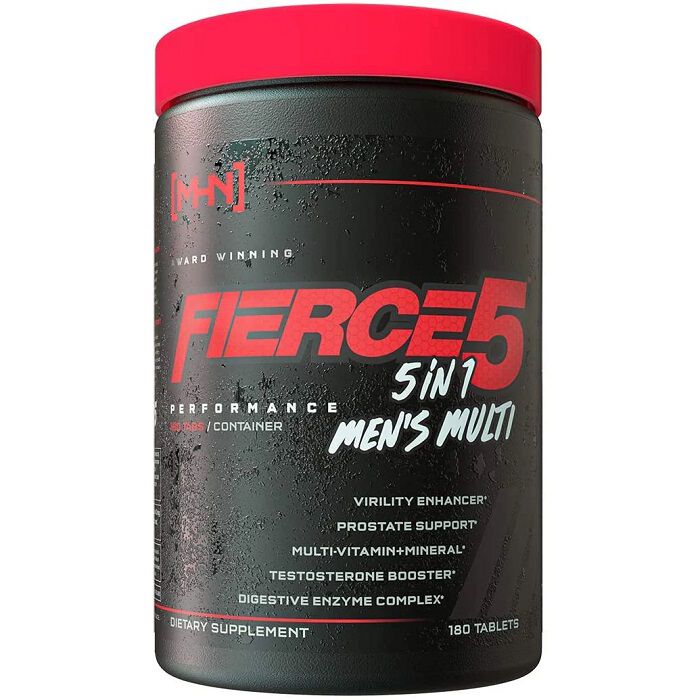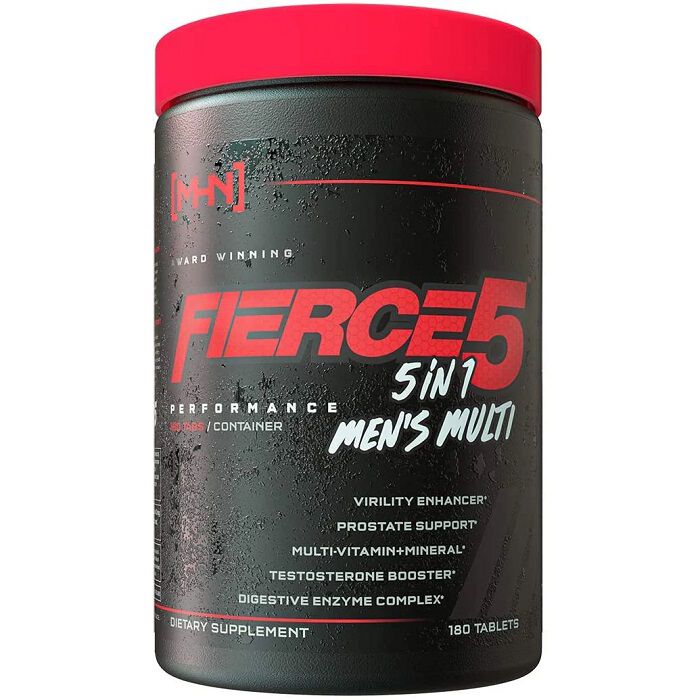 Fierce 5 Vitamins & Mineral Supplements
NTEL Nutra (Modern Hardcore)
Offer
Pick 2 FREE items at checkout for every £100 spent to a max of 6 items in total
Offer
Pick 4 FREE items when you spend £200+
Offer
Pick 6 FREE items when you spend £300+
Fierce 5
Product Guide
Potent men's multivitamin
Over 60 bioactive ingredients
Contains complexes to address different areas of health
Covers hormone optimisation and digestion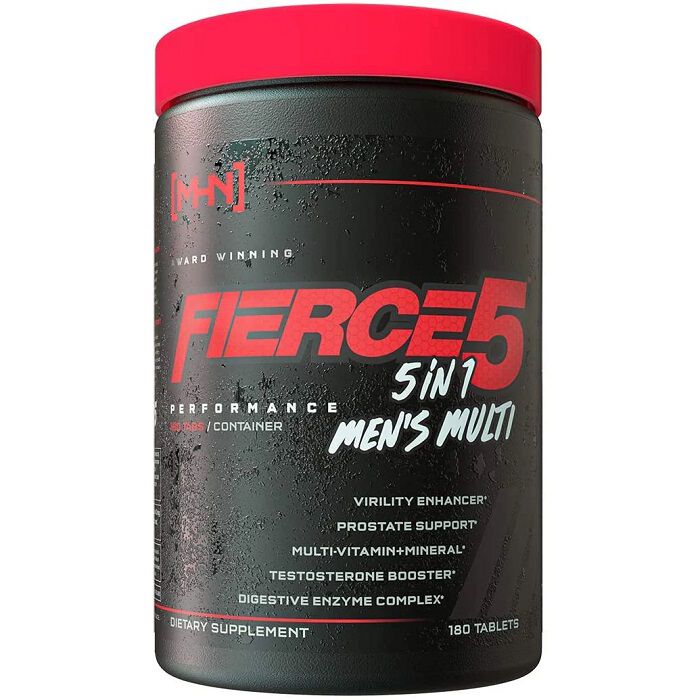 Multivitamins are a super readily available supplement, even being stocked at supermarkets. Where they differ hugely, is in quality and specificity. Fierce 5 not only packs generous servings of key vitamins and minerals, it only selects single ingredients that are likely to be of benefit to the target user – active men.
Fierce 5 can be taken at any time. We would suggest using daily as directed to see positive results. Could be especially beneficial in a post-cycle period or at the end of an especially tough diet when nutrient availability is low and hormonal production is impeded.
Fierce 5 was specifically designed with the active male in mind. It addresses areas of men's health that can be of priority/concern, including estrogen balance, the prostate and virility. Perfect for those who want a supplement tailored to their needs, and not just another generic multi-vitamin.
Ingredients
NTEL Nutra (Modern Hardcore) Fierce 5