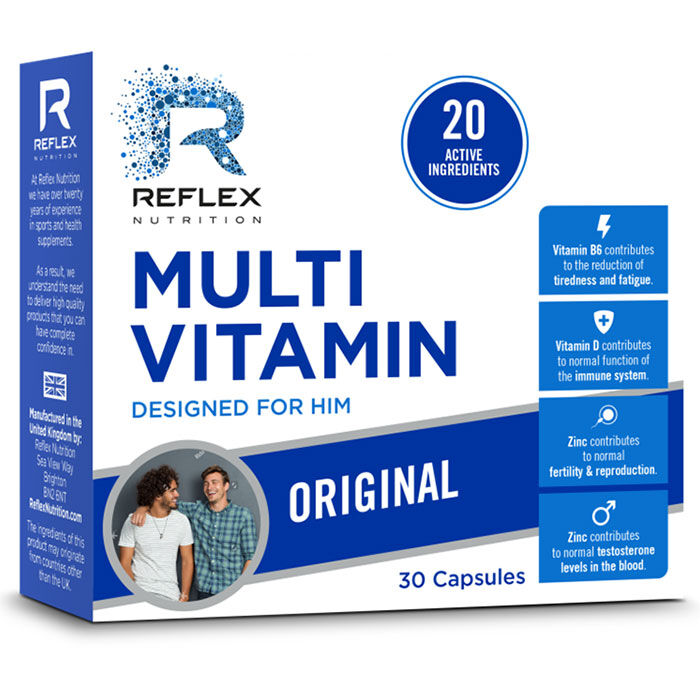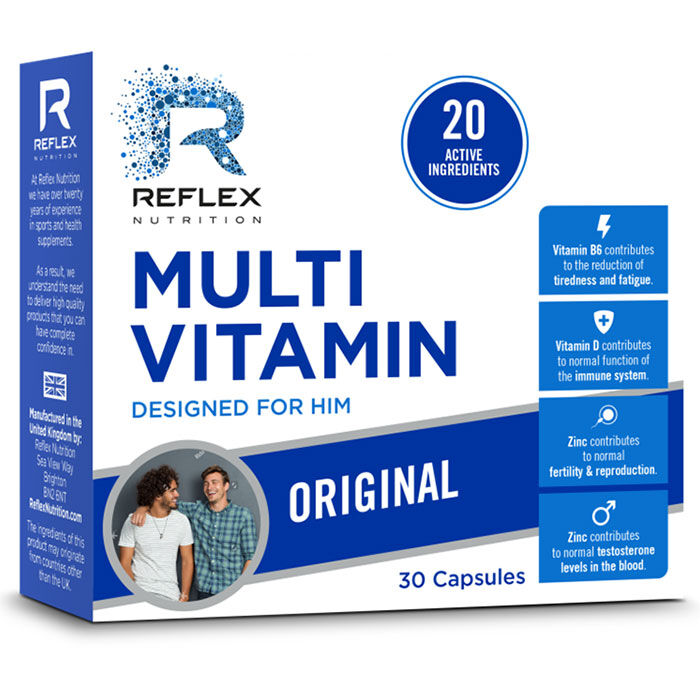 Reflex Multi Vitamin
Product Guide
Perfect for balancing social, family & working life
Available in two comprehensive gender specific options
Vitamin B6 contributes to the reduction of fatigue
Vitamin D contributes to normal function of the immune system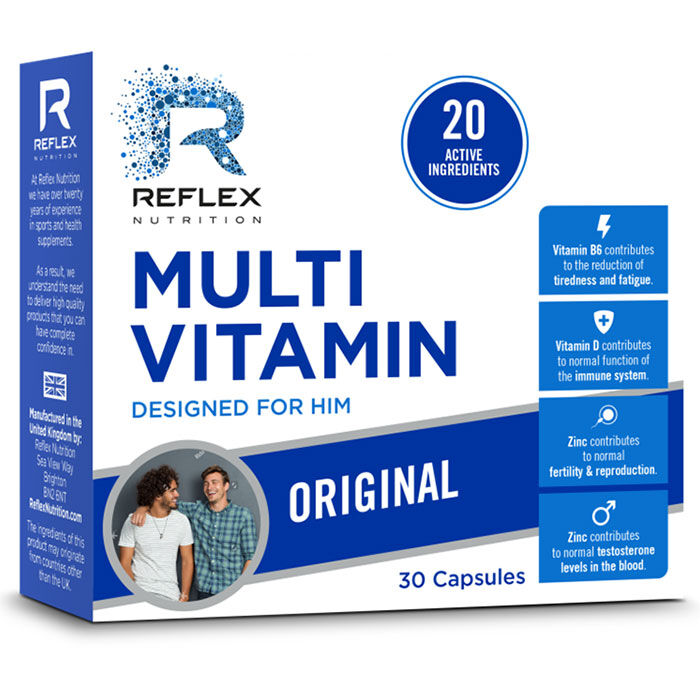 Reflex Multi Vitamin is a complete vitamin & mineral formula for general health and immunity. Perfect for balancing social, family & working life - it has been created for anyone who is looking to top up their daily vitamins and minerals - and keep their immune system in top shape. They are available in two gender specific options - designed to support the specific needs of males and females.
Take one capsule daily. Best taken alongside a meal. This is a food supplement and should be used in conjunction with a balanced diet.
With both male and female options, these are perfect for anyone looking to keep their immunity system in check - regardless of their lifestyle or training goal.