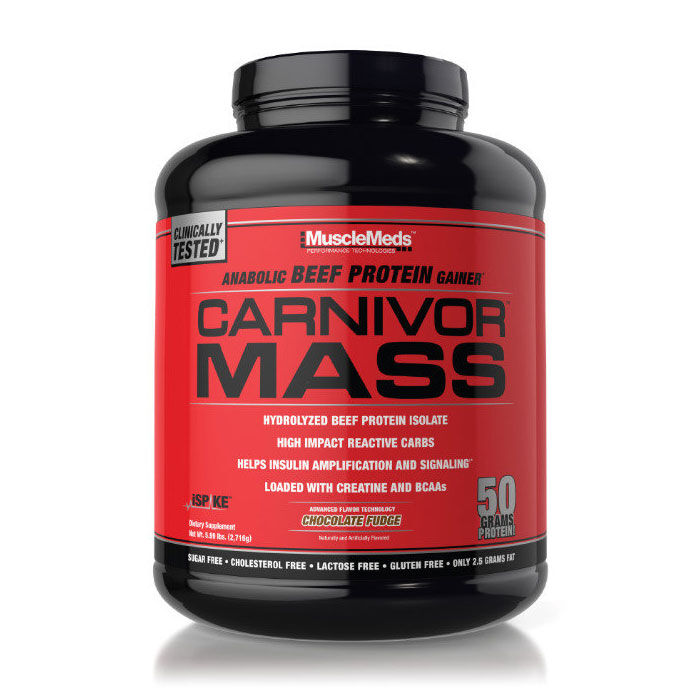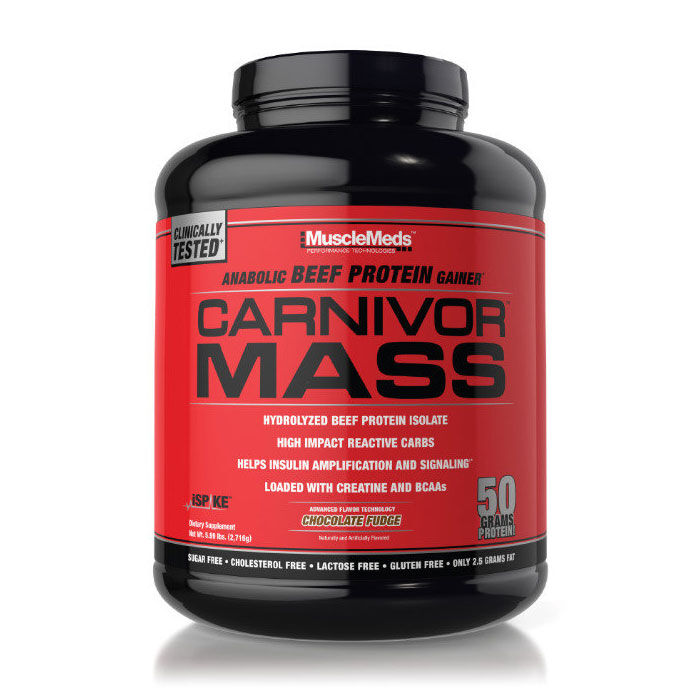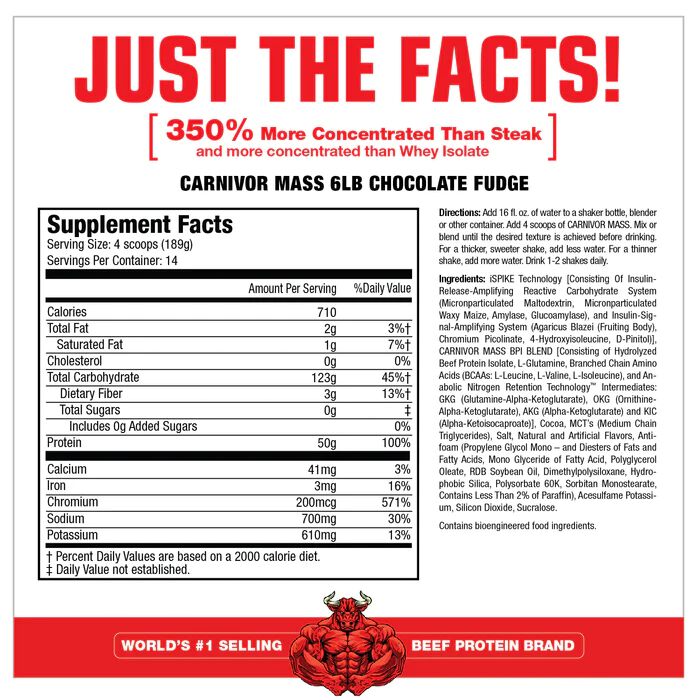 Carnivor Mass Weight Gainers
Offer
Save 50% on shipping when you spend £150 (UK is FREE over £50).
Carnivor Mass
Product Guide
50g of Protein per serving
Made with Hydrolysed BEEF Protein Isolate
125g High Impact Reactive Carbs
Loaded with Creatine and BCAA's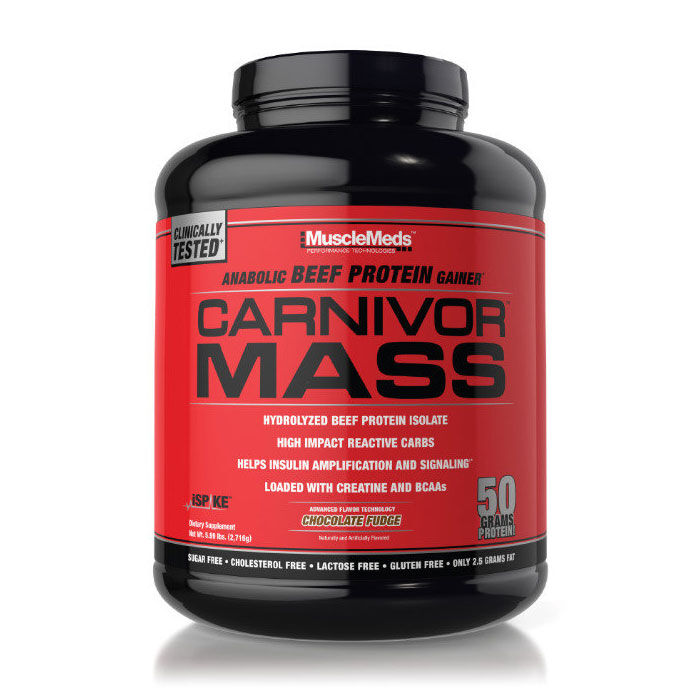 Proteins and carbohydrates that are absorbed at high speeds can help spike your blood amino and glucose levels. In turn, this stimulates the potential for higher speeds of protein and glycogen synthesis (anabolism), which can result in faster gains in muscle mass.
Carnivor Mass is suitable as a post-workout shake either upon awakening in the morning or any other time when several hours have passed since your last meal.
Musclemeds Carnivor Mass is suitable for anyone who is looking for a weight gaining shake to add some size to their frame. Especially suitable for those hard gainers who struggle to put on weight due to not eating enough calories.