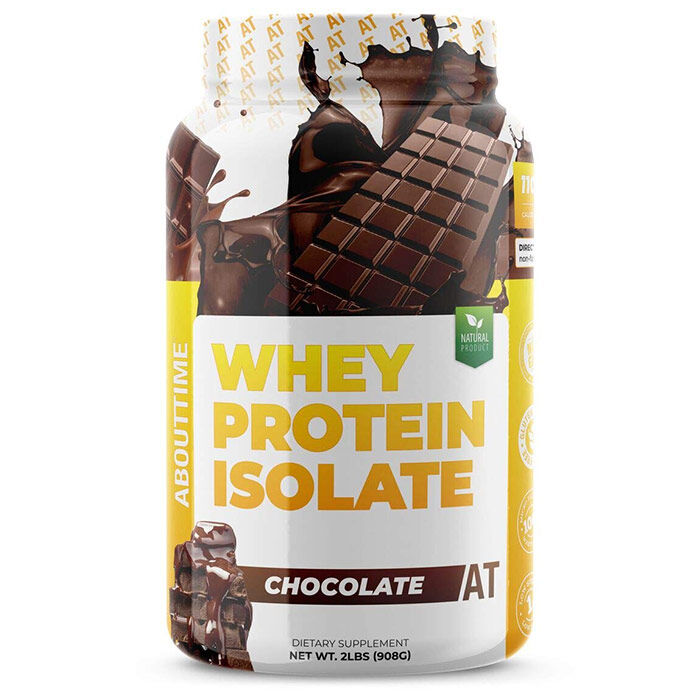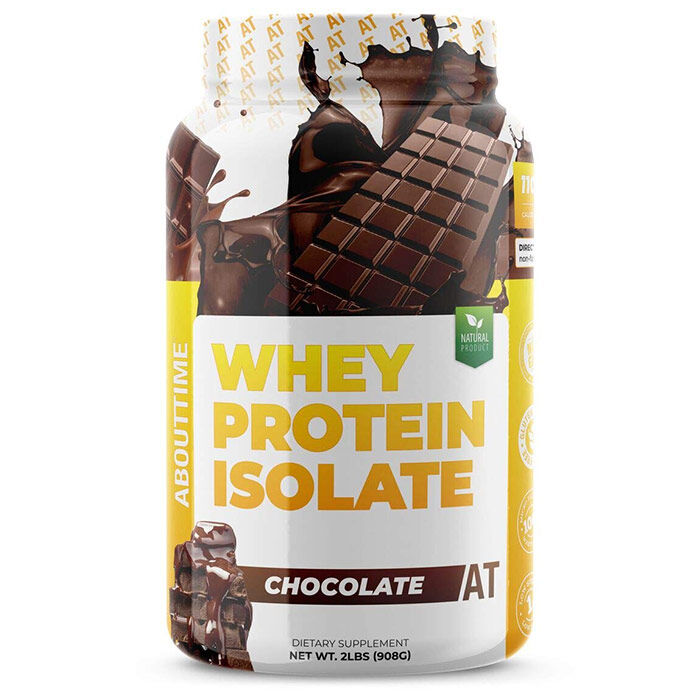 Whey Protein Isolate
Product Guide
Exceptionally high quality whey isolate protein
Nearly 90% protein by weight delivering 25g protein per serving
Zero grams of fat per serving
<1 gram of carbs per serving
Gluten Free and Artificial Sweetener Free
Uses stevia and natural flavours delivering a superb taste
Mixes easily and absorbs incredibly quickly to rapidly boost muscle synthesis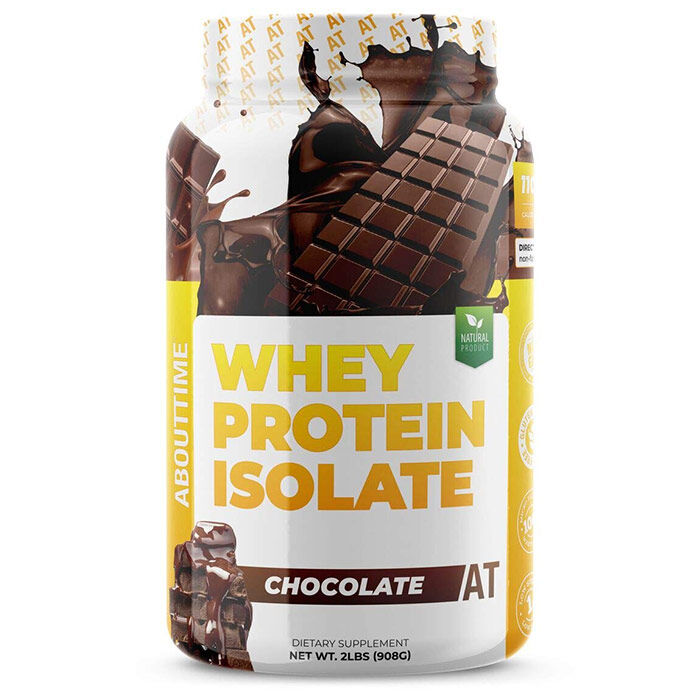 About Time Whey Protein Isolate is arguably the best whey protein around with 25g of protein from 100% cold processed microfiltered whey protein isolate as the only protein source and five or less ingredients in all flavours with zero grams of fats and below 1g of carbs per scoop. Gluten free and using only natural flavourings, About Time have nevertheless produced an amazing tasting whey protein in a variety of great tasting flavours which makes this perfect in our book.
Use as an additional protein source after a workout to speed up recovery and muscle growth, About Time Whey can also be used any time you want a protein hit with the bare minimum of calories. No food out there can deliver its combination of high protein rich in BCAA's and lack of fats/carbs making it perfect for dieters.
This is a protein that will appeal most to users seeking an extremely healthy whey protein which combines being gluten free and free from artificial sweeteners with a nutritional profile to accelerate muscle recovery without any extraneous calories.
Ingredients
AboutTime Whey Protein Isolate
Directions
Add one level scoop to 8oz. of water, nonfat milk, or your favorite beverage. You can use more or less liquid to meet your desired taste and calorie needs. Shake well in a shaker until dissolved. About Time Whey Protein Isolate can be added to any food, including yogurt.