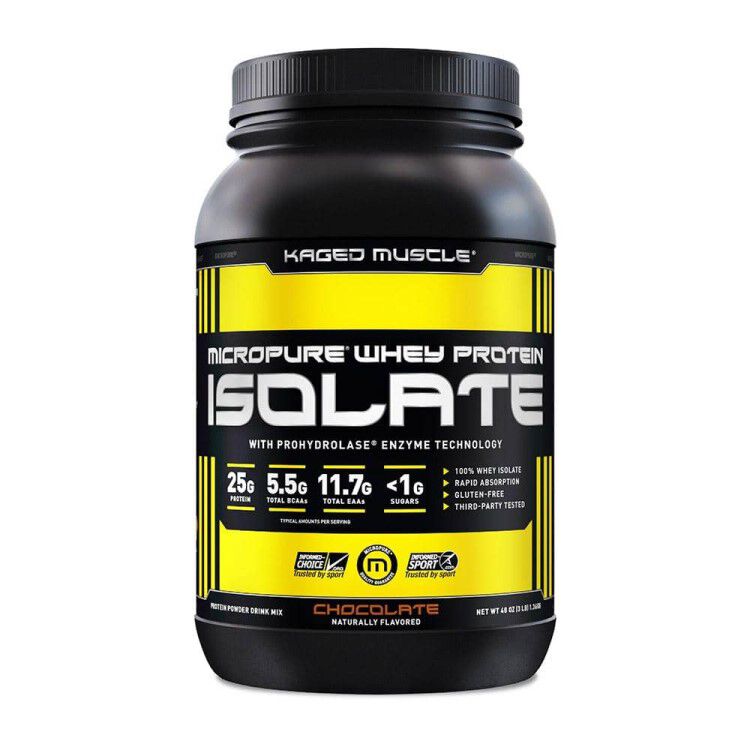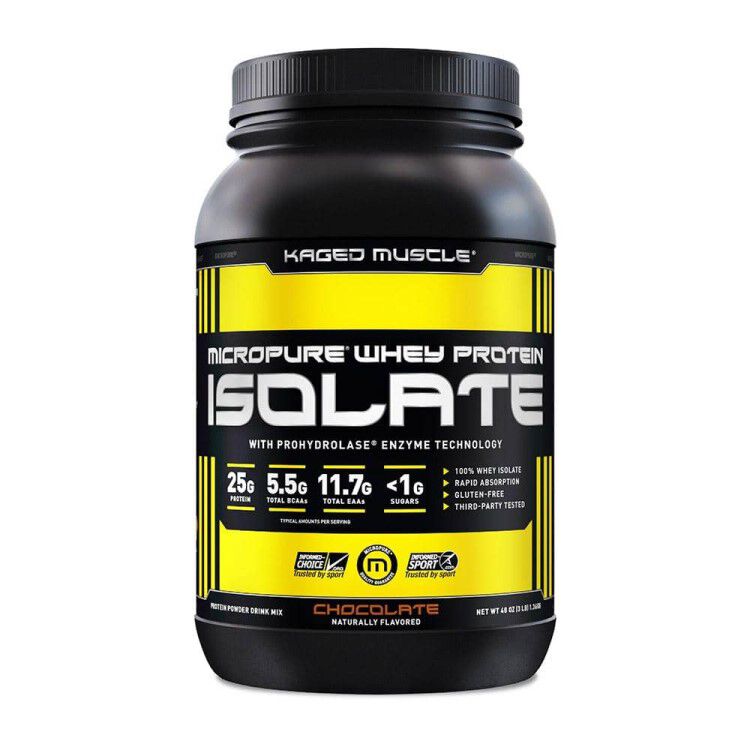 Micropure Whey Protein Isolate Whey Protein
Offer
Save 50% on shipping when you spend £150 (UK is FREE over £50).
Micropure Whey Protein Isolate
Product Guide
25g of 100% Whey Protein Isolate
Increased Protein Absorption with ProHydrolase® Digestive Enzyme Technology
Cold Processed, Micro- and Ultrafiltration Technology
Amplifies Muscle Recovery and Growth
Naturally Flavored for Amazing Taste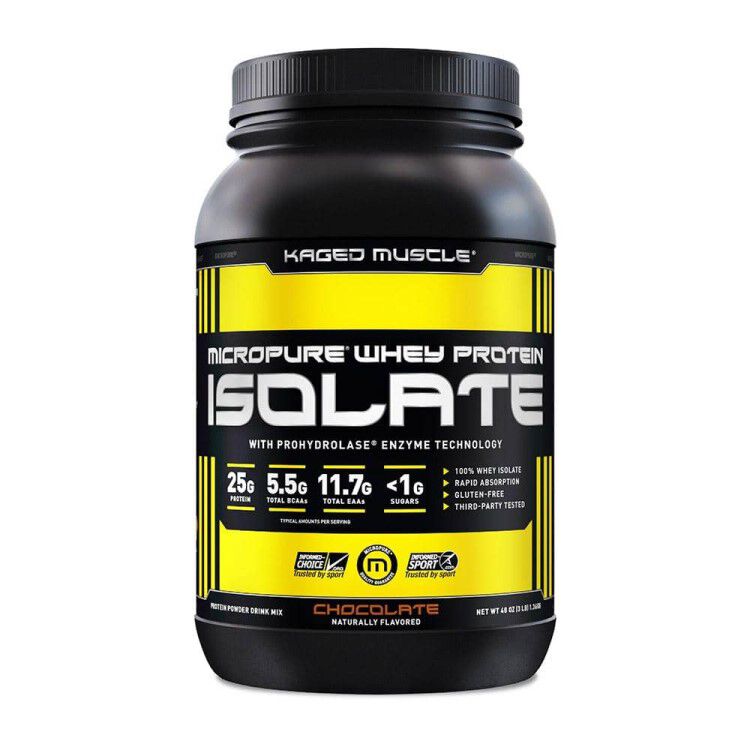 Use Kaged Muscle Micropure Whey Protein Isolate because each scoop contains 25 grams of pure isolate – the highest quality and most bioavailable protein available. This ultra-premium whey protein isolate formula has an advanced, full-spectrum amino acid profile that includes EAAs, BCAAs, CAAs, and NAAs, to support increases in protein synthesis for serious muscle gains. Each scoop of Micropure®. <p> This protein supports promotion of muscle growth and strength, with the added ProHydrolase® shown to promote more effective digestion of whey protein, promoting better absorption into the bloodstream allowing your body more easily absorb the protein and take full advantage of the available essential amino acids for muscle growth.
Consume before of after workouts, or any time you desire a high-quality, high-protein drink. Well suited throughout your training and supplementation cycle both during your muscle building phases to help improve muscle building results, as well as during your cutting phases to help protect muscle mass. <p>
Ideal for bodybuilders and other athletes who want a clean and effective protein supplement to support their muscle building and recovery goals, to boost gains in size and strength, without compromise.<p> A typical serving also has less than 0.1 grams of lactose which means this protein is more agreeable for those with lactose sensitivities for minimal/no gastric discomfort.