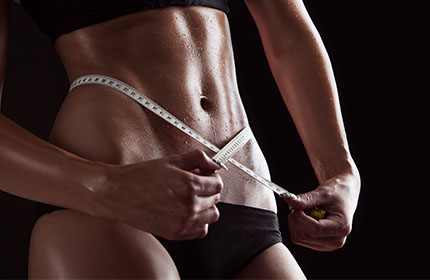 10 Best Fat Burners in 2023 | Top Thermogenic Pills & Powders
10 Best Fat Burners in 2023 | Top Thermogenic Pills & Powders
There are plenty of fat burners to choose from on the market right now, with lots of very different products to suit your own personal needs. We've put together a list of our top 10 products, along with key ingredients and advise for use, so that you can spend your money wisely on the perfect weight loss supplement for you!
Fat burners comparison chart (top 10 highest rated products)
| Product | Best For | Our Rating | Pricing |
| --- | --- | --- | --- |
| Hydralean | Totally Comprehensive Formula | 9/10 | Check Price |
| Lean Xtreme | Reduce stress and cortisol | 9/10 | Check Price |
| 7-oxo | Non-stimulant fat loss | 8/10 | Check Price |
| Thermo-Fuze | Appetite control and focus | 9/10 | Check Price |
| Animal Cuts | Hardcore Fat Burning | 8/10 | Check Price |
| Rocket Fuel | Explosive energy | 8/10 | Check Price |
| Hydrafit | Women specific | 7/10 | Check Price |
| Predator Nutrition L-Carnitine | Stimulant-free energy | 7/10 | Check Price |
| Man Sports CLA Powder | Taste and stacking | 7/10 | Check Price |
| Predator Nutrition Green Tea | Antioxidants and natural energy | 6/10 | Check Price |
What are the different types of fat burner?
Different fat burners work through different mechanisms to allow you to burn more fat.
Supplements such as 5-HTP have been shown in research to reduce the amount of calories we eat, even when left to eat freely. These supplements mean that it is easier for us to maintain a calorie deficit, and therefore are burning more calories relative to what we are taking in from food.
The thyroid helps regulate metabolic rate. Thyroid hormone issues can arise both from long periods of both over or undereating. Thyroid regulating supplements provide substances your thyroid would usually produce such as forskolin.
Glucose Disposal Agents (GDAs)
A glucose disposal agent formula or ingredient (such as berberine, chromium or ALA) helps transport carbohydrate from the bloodstream into the muscles. By tacking elevated blood glucose and shuttling carbs into the muscles, we can reduce fat storage, combat cravings and boost fullness, pumps and performance for improved body composition.
Thermogenic fat burners are designed to raise internal body temperature so that our body burns more calories even at rest (essentially raising the metabolic rate). Capsaicin and Grains of paradise are examples of thermogenics you might find in your supplements.
Topical fat loss supplements usually work by warming the area of fat in stubborn areas, such as the stomach or hips. These supplements are great to use before cardio as they may cause more blood flow to the area, and therefore more fat breakdown in those problem areas.
What are the best fat burning ingredients?
If you are looking to purchase a fat burning formula, there are a number of ingredients that you might want to look out for that can be particularly valuable in supporting you towards your fat loss goals. While there are many of these which fall into many different categories, here are some of our favorites based on the literature and anecdotal evidence we've seen.
1. L-Carnitine
L-Carnitine is an amino acid naturally produced by the body. L-Carnitine aids the body in oxidizing (breaking down) fat into fatty acids to be transported to the mitochondria for use as fuel. L-Carnitine is available in many forms from capsules to liquids and even injection, and as a non-stimulant fat burner, stacks well with other products.
2. Caffeine
Caffeine is a commonly used stimulant that can double up as a valuable tool in your dieting phase. Caffeine increases energy so that you can burn more calories throughout the day and get yourself into a deeper calorie deficit. It can also blunt appetite and act as a diuretic, so that you are less likely to overeat and can drop some excess water weight and fluid retention. As it has a half life of around 6 hours, we'd advise taking caffeine first thing in a morning or during the midday slump.
3. Yohimbine
Yohimbe, or yohimbine is an ingredient that is on the banned list of ingredients in some countries. This is due to the fact it can interact heavily with medications, specifically neurological ones which treat ADHD and mood disorders. Yohimbe works by blocking alpha-2-adrenergic receptors that are in fat cells – these receptors normally suppress fat burning. It also increases adrenaline making it highly stimulatory. Yohimbe is partially negated by food, so it is best taken during periods of fasting. Alpha-2 receptors are found hormonally across the body – that is for men, they are found mainly in the stomach and for women they are found mainly on the glutes and hips.
4. 7-OXO
Also known as 7-Keto DHEA which has anti-cortisol mechanisms which helps to decrease body fat. The main reason this metabolite is used in fat burners is because it has been shown to increase metabolic rate during a period of calorie restriction. During a heavy diet, our BMR (basal metabolic rate) decreases, but some studies have shown that 7-OXO can counteract this, keeping our metabolic rate high so more calories are burned. Even though DHEA is in the name, it doesn't metabolise back into this parent form so there are no androgenic effects or hormonal modulation.
5. CLA
CLA (Conjugated Linoleic Acid) is a natural fatty acid. CLA has been shown to increase rate of fat loss and might promote the breakdown of fat rather than muscle while trying to reduce body mass. CLA is a generally affordable supplement and, like l-carnitine, stacks well with other ingredients to enhance results.
What is the best fat burner? Here's our 2020 top 10 list:
To make things easier, we've narrowed down our 10 favorite weight loss supplements from some of our most trusted and highly rated brands.
1. Hydralean
Hydralean attacks fat via more pathways than any other fat burning supplement we've seen. Hydralean takes a comprehensive approach which targets multiple fat burning pathways including thermogenics, metabolic amplifiers, exercise mimetics, thyroid mimetics, anti-catabolics and a cortisol modulator. Hydralean contains caffeine but does not rely on high stimulant intake for the user to feel the results.
Ingredients include:
Dihydromyricetin
Maslinic Acid
Kigelia Africana
7-OXO
Review:
'Amazing fat burner. Been on it for 2 weeks now and have lost a lot of water weight and definitely some fat. I take one tablet first thing in the morning before going to the gym and sweat buckets. I definitely don't feel as hungry with having little appetite. No jittery effect and very smooth energy.'
2. Lean Xtreme
Lean Xtreme utilises compounds research proven to lower the level of the stress hormone, cortisol. This makes it easier to lose fat, especially from the abdominal area. It can be stacked with a stimulant fat burner such as thermo-fuze by the same results if desireed.
Ingredients include:
Green Tea Extract
Salvia Miltiorrhiza
Coleus Forskohlii
Phosphatidylserine
3. 7-OXO
7-OXO is an ingredient found in Hydralean, which is so effective that Hydrapharm have released it as a single ingredient supplement! Studies support its ability to enhance metabolic rate and thyroid output without stimulants.
Review:
'Helped stop the rebound when coming out of a cut, increased calories after 16 weeks and managed to put on a couple of kilos without any noticeable fat gain.'
4. Thermo-Fuze
Thermo-Fuze increases energy levels, targets stubborn fat and suppresses appetite. With beta agonist and alpha antagonist support, it delivers a rounded package that works particularly well in conjunction with a lower carbohydrate diet.
Ingredients include:
Beta-Phenylethylamine HCL
Caffeine Anhydrous
Erythropalum Scandens Extract
Green Tea Extract
Review:
'Thermo-fuze works for me! I took two capsules in the morning and I was more focused, alert and energised throughout the day. I would definitely recommend this product.'
5. Animal Cuts
Universal Animal Cuts is a fat loss supplement which seeks to address fat loss from a number of angles. The supplement is designed to optimise more than just appetite suppression and metabolic rate. Animal Cuts also seeks to modulate thryoid and cortisol levels as well as improving mood.
Ingredients include:
Caffeine Anhydrous
Green Tea Extract
DMAE
Ashwangandha Root Extract
Review:
'Used this many times and it never disappoints. Sheds water weight quickly and I definitely get fat loss after a week and a half.'
6. Rocket Fuel
Looking for a heavy stimulant fat burner that could double up as a pre-workout on a cut? With four hard hitting stimulants allied to a dose of theanine which helps to smooth out the stimulant energy, Rocket Fuel is perfect for anyone wanting a hardcore fat burner to increase energy and suppress appetite.
Ingredients include:
Caffeine
Oleuropein
Theanine
DMHA
Review:
'Amazing how quickly this product kicked in...definitely recommend rocket fuel.'
7. Hydrafit
Hydrafit is specifically designed for women who want to burn fat. The choice of ingredients as well as the dose has been carefully selected to maximise fat loss while preserving all-important lean body mass for female athletes.
Ingredients include:
Sinatrene
Oleuropein
Green Tea Extract
Caffeine
Review:
'Following the directions, a good diet, and steady exercise, I have lost 30 pounds in the last three months thanks to the help of Hydrafit. Not bad for a 52 year old mother of five. There is no doubt this product enabled me to lose weight at a faster rate than going all natural.'
8. Predator Nutrition L-Carnitine
Predator Nutrition L-Carnitine is our best value capsule carnitine supplement. L-Carnitine 'shuttles' fatty acids to the mitochrondria for use as energy. This aids fat oxidation (breakdown) and increases natural energy without stims.
Review:
'Only been using for a few weeks, but during that time I've noted an increase in how fast my body fat percentage is decreasing while changing nothing in my daily routines.'
9. Man Sports CLA Powder
CLA is one of the most popular dietary supplements for natural fat loss without side effects. Conjugated linoleic acid plays a major role in fat metabolism, particularly in relation to the oxidative cellular system. CLA's role in fat metabolism includes its ability to inhibit the entry of glucose into adipocytes. The primary benefit of supplementing with CLA includes its capacity to alter body composition, promoting an increase in lean muscle mass and a reduction of fat mass.
10. Predator Nutrition Green Tea
Green tea works in a similar way to caffeine but is naturally sourced and lower in side effects, with additional benefits including a high antioxidant content. A green tea supplement is much more concentrated than the drink ever could be, providing benefits including supporting metabolism. Predator Nutrition Green Tea can easily be stacked with other ingredients such as L-Carnitine or CLA.
Review:
'Stacking this on my previous cut helped me to shed my body fat right down! You will get a metabolic increase as intended.'
Our Key Takeaways
There is probably no one 'best' fat burner, but we have just listed 10 of the greatest out there! We hope that this guide was useful in making a decision on what product you should part with your hard-earned money for.
FAQs
Do fat burners work?
An effective fat burner will work best when combined with an intelligent fat loss programme with diet, training and cardio set to place you in a calorie deficit. Fat burners work to support this through various means such as increasing energy expenditure, reducing appetite or helping the breakdown of fat for fuel.
How do fat burners help you lose weight?
Fat burner supplements work in many different ways to assist weight loss. For best results, we'd advise stacking supplements that work through different mechanisms (so long as you are not doubling up on stimulants) or using an all-in-one supplement. This will bring about the most rapid and noticeable effects.
What are the side effects of taking fat burners?
Side effects associated with fat burner use usually come from a high stimulant content. If you fear that you may be prone to these side effects, we'd suggest starting at the lowest effective dose, only taking a fat burner first thing in a morning, or looking for a non-stimulant alternative.
Elevated heartrate
Jitters and/or anxiety
Sweating more than normal
Difficulty sleeping
Changes to appetite/hunger
Is thermogenic fat burning safe?
To ensure that you are using your thermogenic fat burner safely, ensure that you are buying from a reputable brand/distributer. There are certain ingredients that are banned in the UK, so if you are unsure about something on the panel, always check. When taking your fat burner, ensure you follow the usage directions given on the packaging carefully.