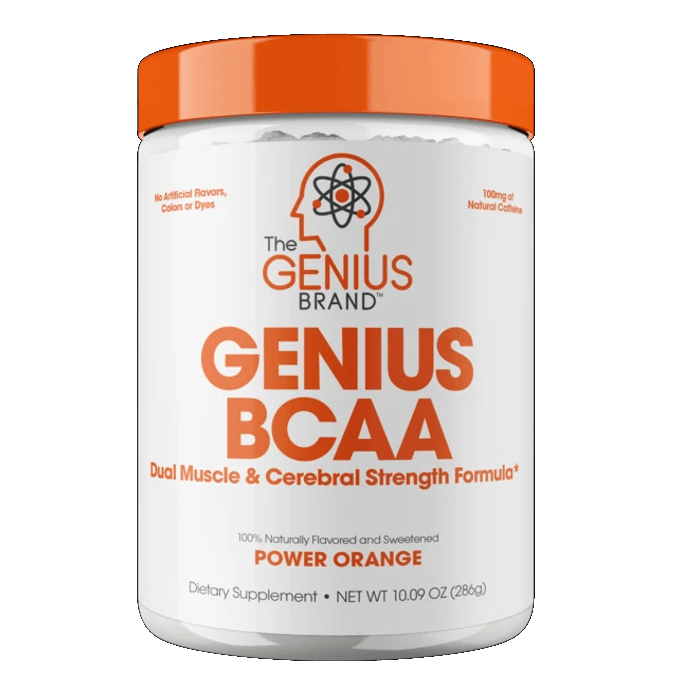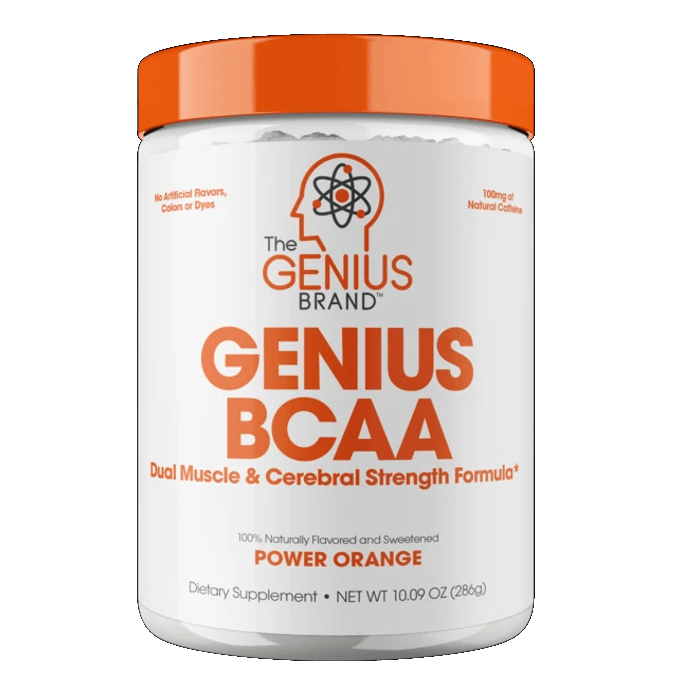 Genius BCAA BCAA & Essential Amino Acids
Type
Intra Workout Supplements
Offer
Save 50% on shipping when you spend £150 (UK is FREE over £50).
Genius BCAA
Product Guide
Fermented BCAA's for superior quality and mixability
5 grams of pharma grade bcaa's per serving
Citrulline malate enhances endurance and pumps
Nootropics enhance focus, and aid mental performance
Caffeine provides additional energy to keep you going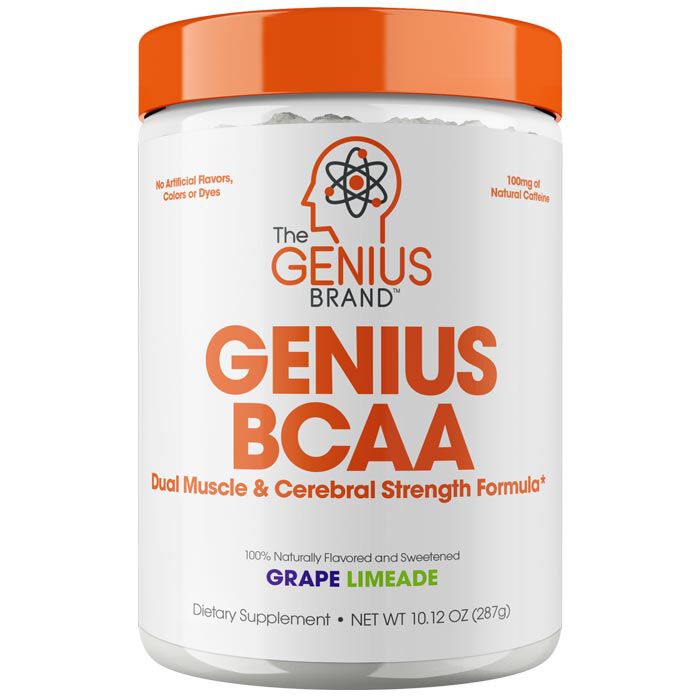 The Genius Brand Genius BCAA formula contains 5 grams of fermented branched chain amino acids that play a major role in the growth and repair of soft tissues such as muscles, tendons and ligaments. With a science-backed 2:1:1 ratio of BCAA's, Genius BCAA provides 2.5 grams of leucine which increases muscle protein synthesis while isoleucine induces glucose uptake into the working muscles. Added nootropics and stimulants promote an increase in focus, alertness and cognitive function keeping you mentally prepared for your workout.
Genius BCAA can be taken either in the mornings, pre-workout, intra-workout or as a refreshing energy drink throughout the day however, due to it containing caffeine, it is advised to not consume late in the day as it may interfere with your sleep patterns. Genius BCAA is a great product to be supplemented during cutting phases as it will give you the mental and physical energy to keep you going throughout the day without the unnecessary added calories.
If you are looking for an amino acid formula that contains nootropic and stimulant ingredients to get you through the day then Genius BCAA is the product for you. Its also suitable for vegans as it contains fermented branched chain amino acids.