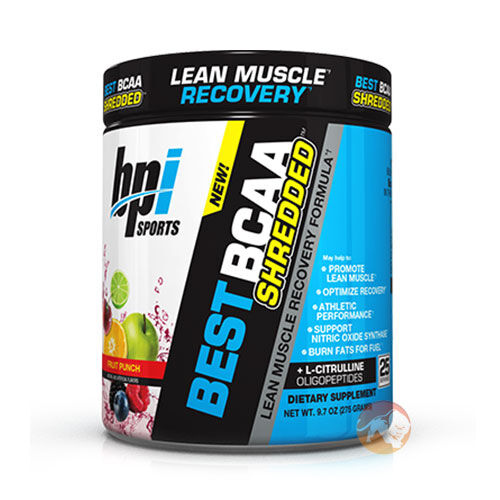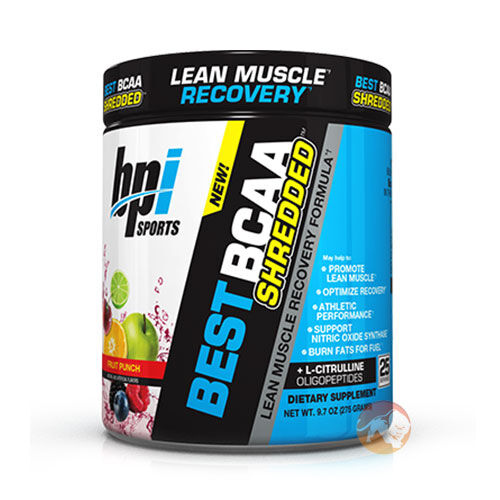 Best BCAA Shredded 25 Servings Cherry Lime
Best BCAA Shredded 25 Servings Cherry Lime
Product Guide
Designed to optimise recovery from exercise
Non-stimulant formula can be taken any time
Could help enhance athletic performance
Uses oligopeptide technology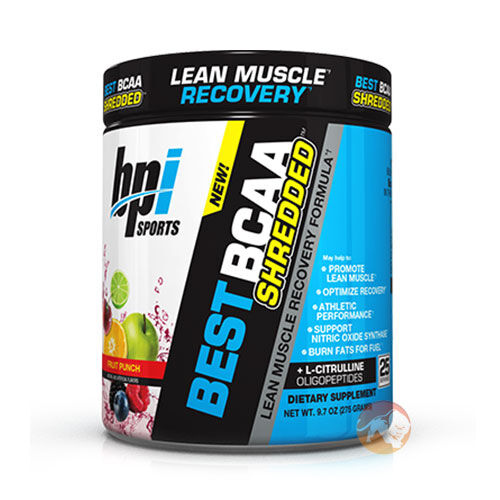 Best BCAA Shredded is a good choice of bcaa for dieting if you accept the premise that the oligopeptide blends in it are weighted to include higher amounts of the key active ingredients which include not just bcaa's but the ergogenic citrulline and a blend of carnitines. As a recovery drink that tastes excellent, this is hard to beat.
Best BCAA Shredded is a versatile drink which despite its name would work well as an all-purpose hydration and recovery drink that tastes great. Stimulant-free, it can be enjoyed at any time of the day.
Those who want a great tasting bcaa drink with additional support for fat loss.
Ingredients
BPI Sports Best BCAA Shredded 25 Servings Cherry Lime
Directions
Take one (1) serving (1 scoop) blended into 8oz of ice cold water first thing in the morning, on an empty stomach, or as directed by a qualified healthcare practitioner.