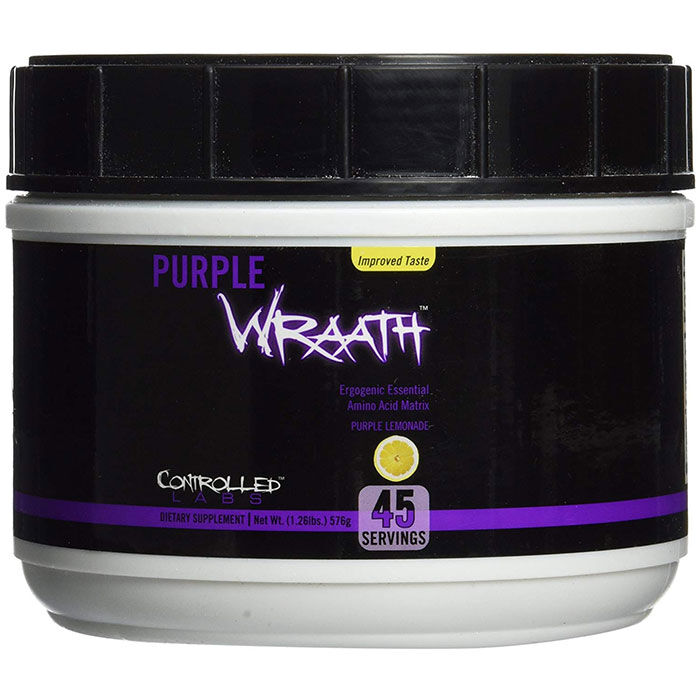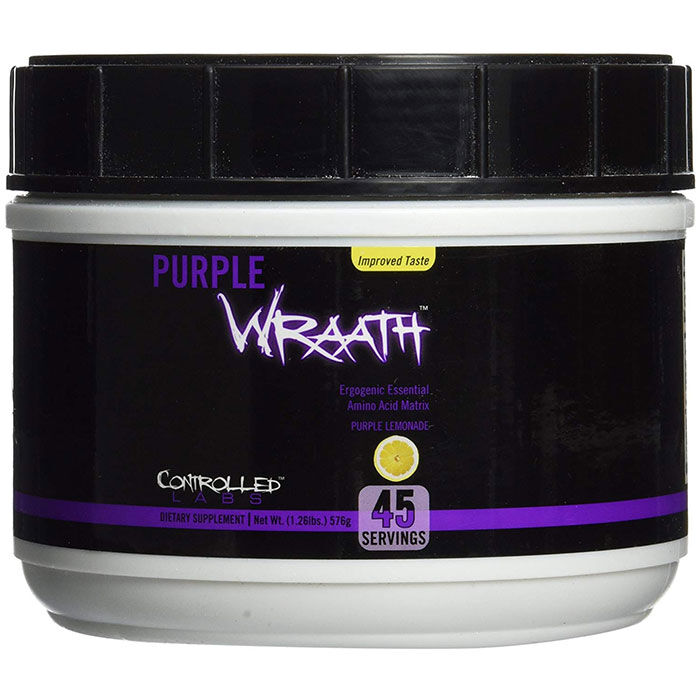 Purple Wraath 45 Servings Purple Lemonade
Offer
Pick 2 FREE items at checkout for every £100 spent to a max of 6 items in total
Purple Wraath 45 Servings Purple Lemonade
Product Guide
Includes BCAA's but a LOT else besides
Betaine, citrulline and beta-alanine promote greater endurance
Perform better during high rep workouts
Reduce soreness after the gym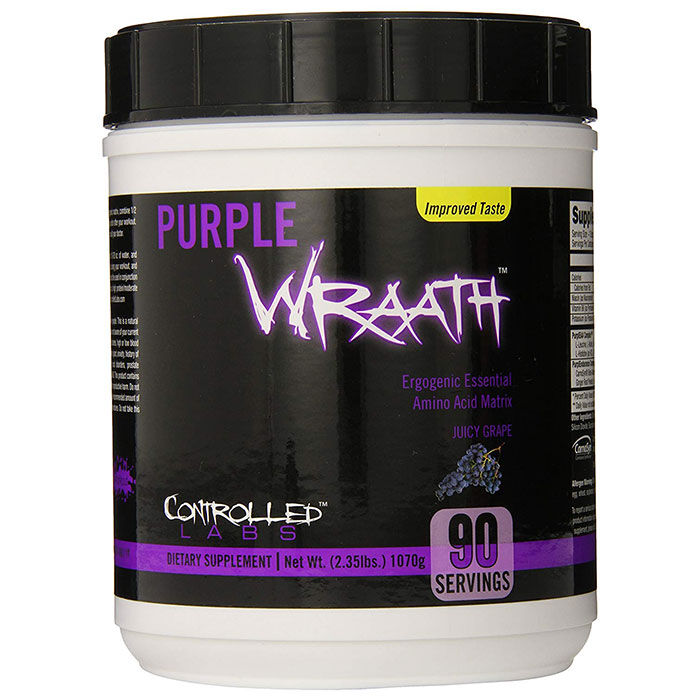 The Purple Wraath PurplEAA Complex is a very efficient formula based on the science of actual homo sapiens muscle protein and clinical studies on human amino acid assimilation. Essential Amino Acids (EAA's) are the "building blocks" of lean muscle mass, and the free form BCAAs in Purple Wraath allow immediate absorption by the muscles. Legal, safe, and effective for both men and women, as well as caffeine-free, Purple Wraath is the ultimate weapon for maximizing lean gains and fat loss while enhancing recovery and increasing strength, endurance, and energy.
As an intra-workout, this product should be sipped regularly during your workout to support your muscles throughout, improving performance and aiding recovery.
If you partake in intensive exercise and suffer from the dreaded DOMS (Delayed Onset Muscle Soreness), you need a BCAA product. Purple Wraath goes above and beyond the usual BCAA supplement with an endurance enhancing formula including Bata Alanine and Citrulline Malate.
Ingredients
Controlled Labs Purple Wraath 45 Servings Purple Lemonade
Directions
Combine 1-2 scoops of Purple Wraath with 6-14 oz. of water, and consume it pre-workout or over an extended period of time (pre-workout, during your workout, and post-workout). Shake well before drinking. For best results, Purple Wraath should be used in conjunction with other Controlled Labs products, with at least 1-2 gallons of water per day, and a high protein/moderate carbohydrate diet. Initial (First Serving) Instructions: To asses your individual tolerance to the ergogenic matrix, combine 1/2 scoops of Purple Wrath with 4 oz. of water and consume it before, during and/or after your workout. Shake well before drinking.