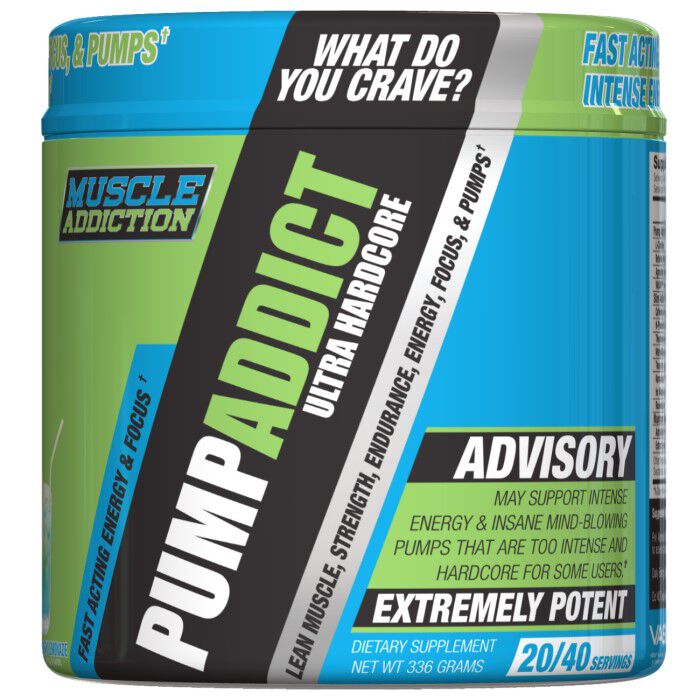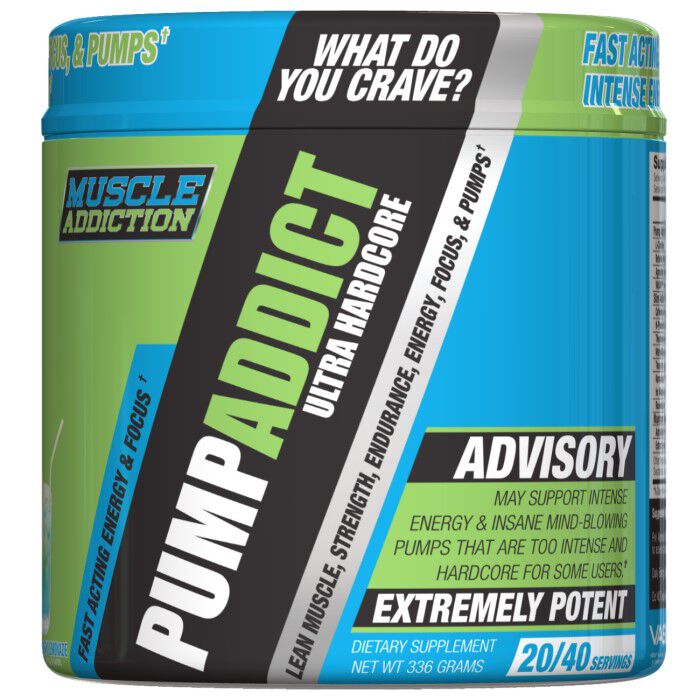 Pump Addict 40 Servings Blue Raspberry Lemonade
Offer
Pick 2 FREE items at checkout for every £100 spent to a max of 6 items in total
Pump Addict 40 Servings Blue Raspberry Lemonade
Product Guide
Mind-Blowing Insane Pumps
Improved Lean Muscle & Strength
Increased Muscular Endurance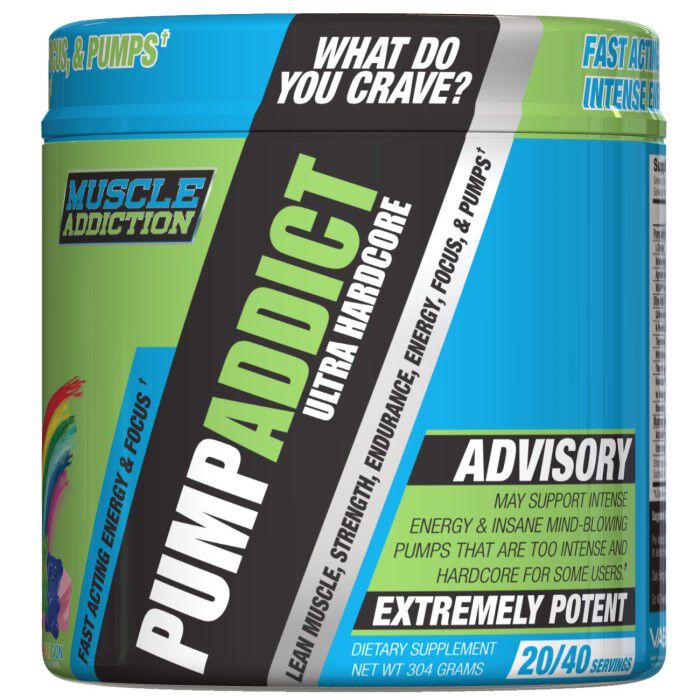 Use Pump addict if you are addicted to intense energy and insane pumps and want to push it to the next level. Not just to hardcore level but ULTRA HARDCORE level.
Use before your workouts when you want to push your session to the MAX. Particularly useful during intensification phases of your training cycle and muscle building phases when you want to exert maximum energy and effort in your training.
Pump Addict Ultra-Hardcore is designed for those that are sick of trying pre-workout after pre-workout only to be disappointed by experiencing lackluster energy and results & by those that will only settle for the absolute best out of themselves and their pre-workouts. If you're hardcore about your workouts, If you give it your best, If you want a product that helps you deliver your best each and every workout - Then Pump Addict Ultra-Hardcore may be right for you.
Ingredients
Muscle Addiction Pump Addict 40 Servings Blue Raspberry Lemonade
Directions
Pre- workout take 1 to 2 scoops in 6-12 ounces of cold water. STart with 1 scoop to assess tolerance. DO NOT exceed 2 scoops per day.