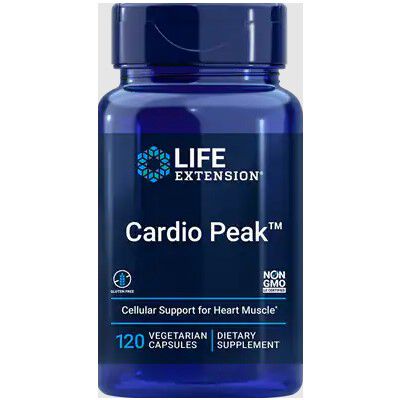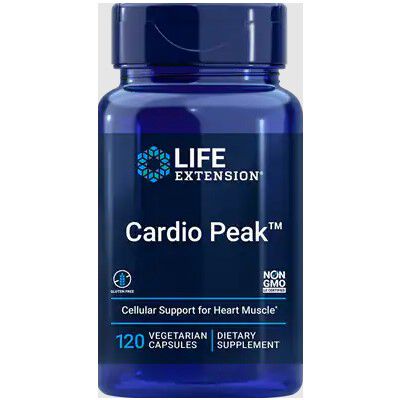 Cardio Peak 120 Capsules Life extension
Offer
Pick 2 FREE items at checkout for every £100 spent to a max of 6 items in total
Offer
Pick 4 FREE items when you spend £200+
Offer
Pick 6 FREE items when you spend £300+
Cardio Peak 120 Capsules
Product Guide
Dual-action cardiotonic support for heart health
Encourages healthy heart function & heart muscle contractions
Protects against damaging oxidative molecules
Protects the critical endothelial layer in coronary arteries
Supports an overall cardioprotective program
Promotes normal circulation and efficient heart muscle function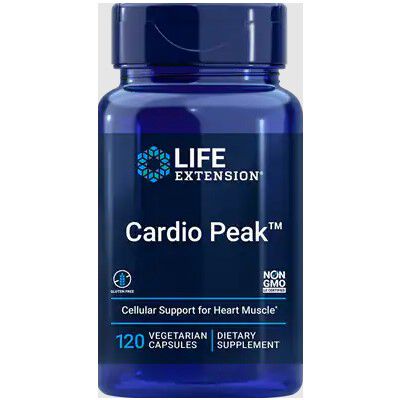 Cardiotonics have traditionally been used to support heart function and vitality. Formulated with two clinically-studied cardiotonics, Life Extension's Cardio Peak supports normal heart muscle function and coronary artery health and helps improve exercise endurance. <p>
Use Life Extension Cardio Peak™ when you're looking to support a strong and healthy heart, protect heart muscle cells from oxidation and promote cardiovascular performance. Ideal when you're looking to improve your sporting and cardio performance particularly endurance, and want to take your heart health to the next level with a little added supplementation help. This can help compliment your endurance training cycle in of your training or during dieting phases where you might be looking to increase your cardio training.
This Cardio Peak supplement from Life Extension is great for both men and women wanting to give their cardio and heart health an added boost. This can be particularly useful for those wanting to improve their cardio endurance performance whether for leisure or for sporting performance.
Ingredients
Life Extension Cardio Peak 120 Capsules
Directions
Take two (2) capsules twice daily, or as recommended by a healthcare practitioner.