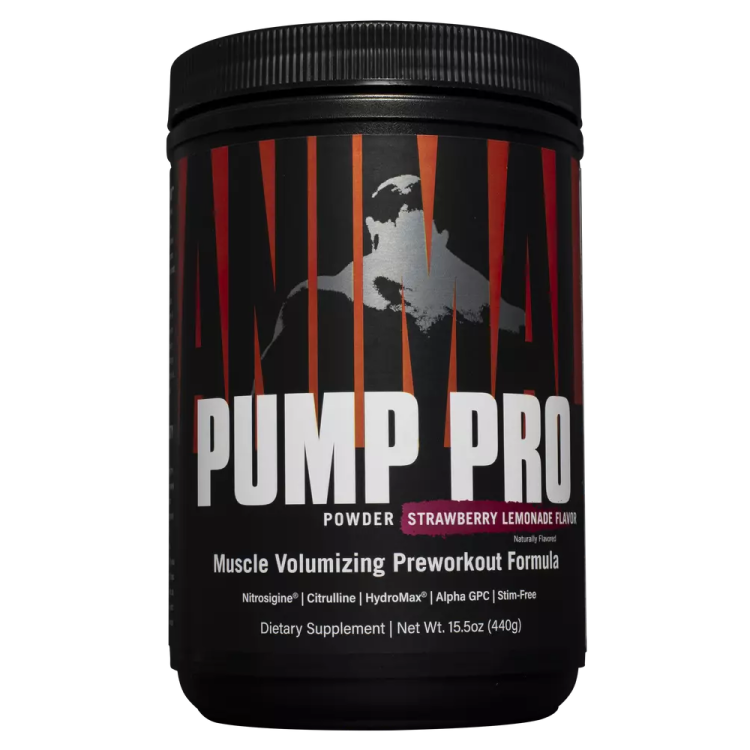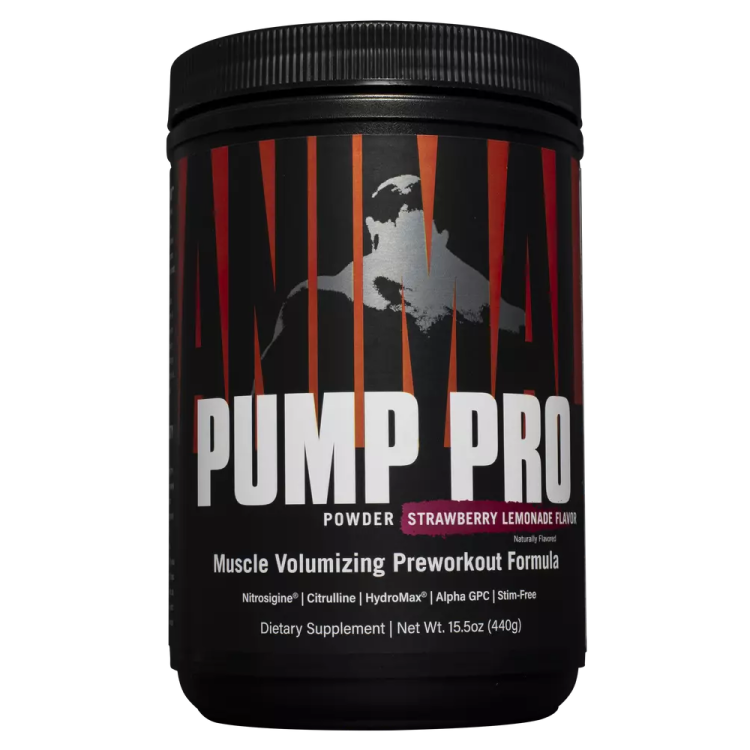 Animal Pump Pro 20 Servings Strawberry Lemonade
Product Guide
Pump and Cell Volumisation Complex
Hybrid Pre-Workout Focus and Pumps
Supports strength performance
Contains Citrulline Malate, Nitrosigine, Creatine and more...
Added Sea Salt for Electrolytes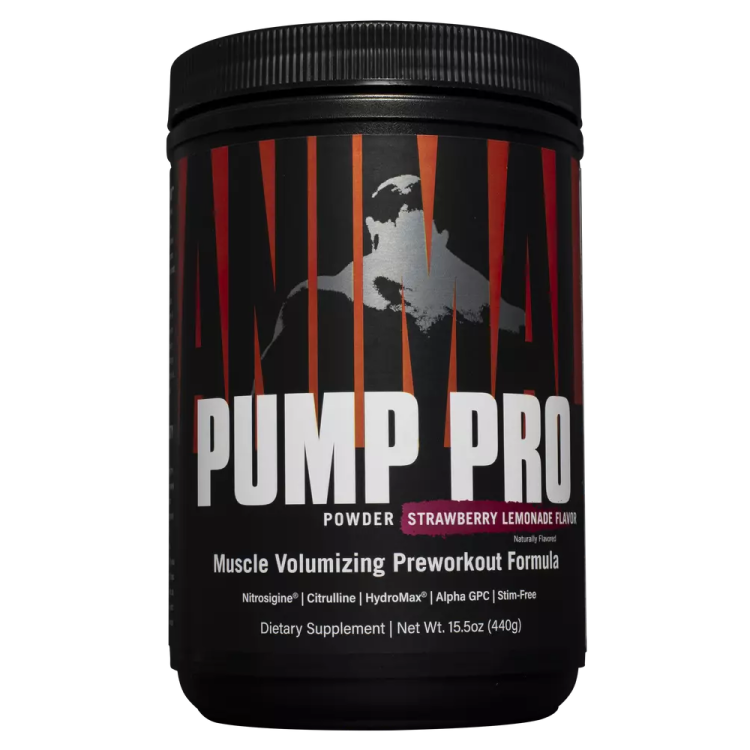 Animal Pump Pro is the ultimate non-stimulant pre-workout supplement delivering explosive energy, enhancing muscle pumps for increased strength and endurance, and maintaining sharp focus throughout workouts. Elevate your workouts and achieve exceptional results with Animal Pump Pro.
Use Animal Pump Pro during high-intensity phases of your training cycle when you're pushing your limits and demanding peak performance. It's perfect for pre-workout application, incorporate it into your routine when striving for significant gains, breaking through plateaus, or during competitive phases to maximise your workout potential.
Animal Pump Pro is ideal for the dedicated fitness enthusiast and anyone seeking peak performance during relentless workouts and looking to achieve outstanding results. It caters to individuals who pursue muscle gains and improved endurance whether you are a serious athlete, bodybuilder, powerlifter or gym-goer it can help you achieve their fitness goals.
Ingredients
Universal Animal Pump Pro 20 Servings Strawberry Lemonade
Directions
Mix two scoops of Animal Pump Pro with 500ml of cold water (or beverage of your choice) and consume approximately 15-20 minutes before training.