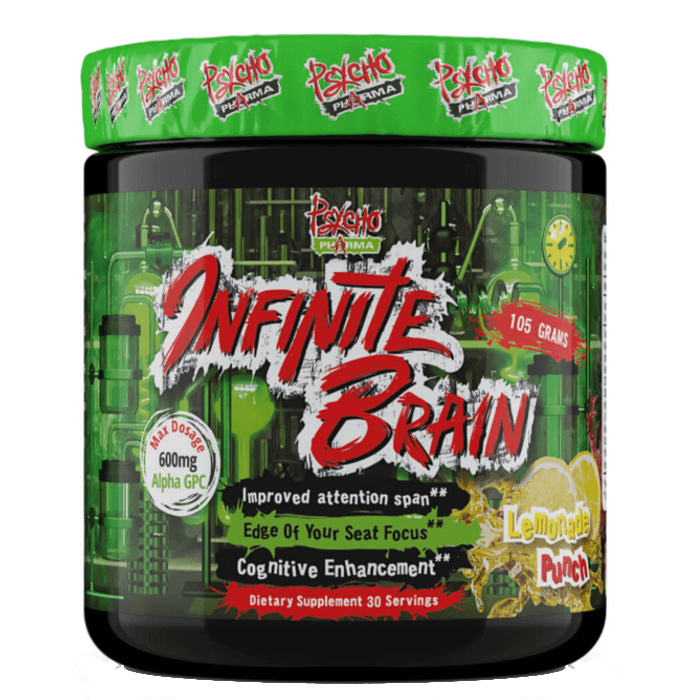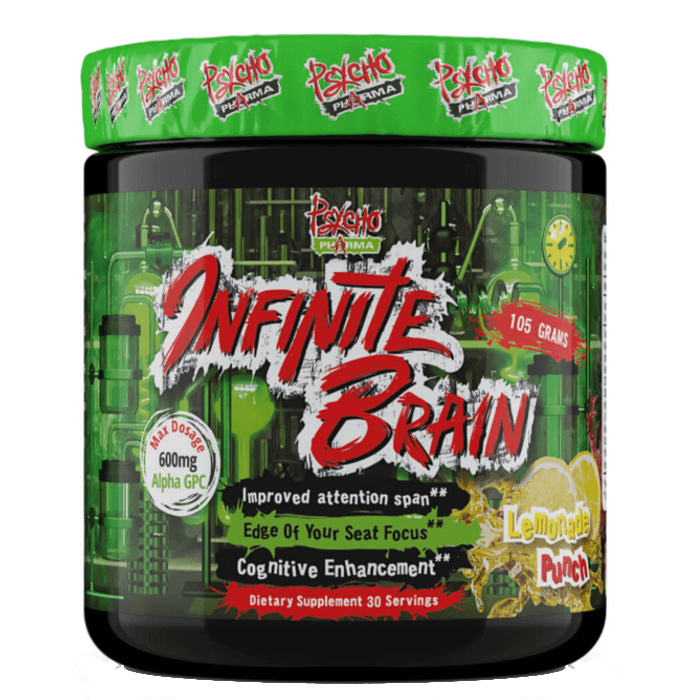 Infinite Brain 30 Servings Edison's Brew
Offer
Pick 2 FREE items at checkout for every £100 spent to a max of 6 items in total
Infinite Brain 30 Servings Edison's Brew
Product Guide
Fast acting cognition enhancer
Improve learning capacity and memory
High dose caffeine and dicaffeine malate
Boost energy levels for studying
Combine with Edge Pump for a workout stack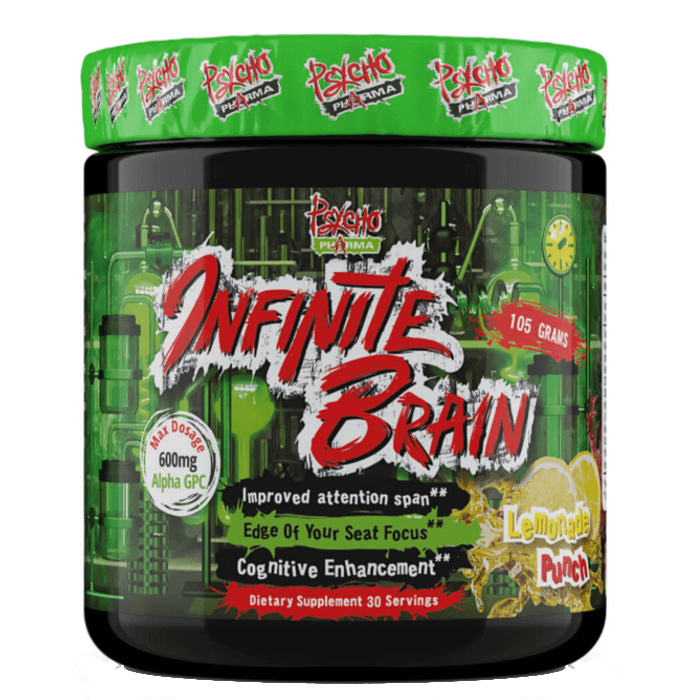 Infinite Brain ranks top on the nootropic scale with its plethora of ingredients that are designed to give you the focus you need to accomplish your goals and be at your best for your mental activity. Give your work the full attention it needs with brain boosting compounds that allow you to be on top of your game.
Infinite brain can be taken on its own for a study session or combined with Edge Pump for a full focus and highly pumped workout. Due to the nature of ingredients within this formula only advanced users of nootropics should consider this.
If you are an avid learner who wishes to push your knowledge and learning higher, do this with Infinite Brain
Ingredients
Psycho Pharma Infinite Brain 30 Servings Edison's Brew
Directions
Mix 1 scoop with 400-500ml of water and consume before any physical or mental activity. For longer study sessions, you can mix 2 scoops and sip.