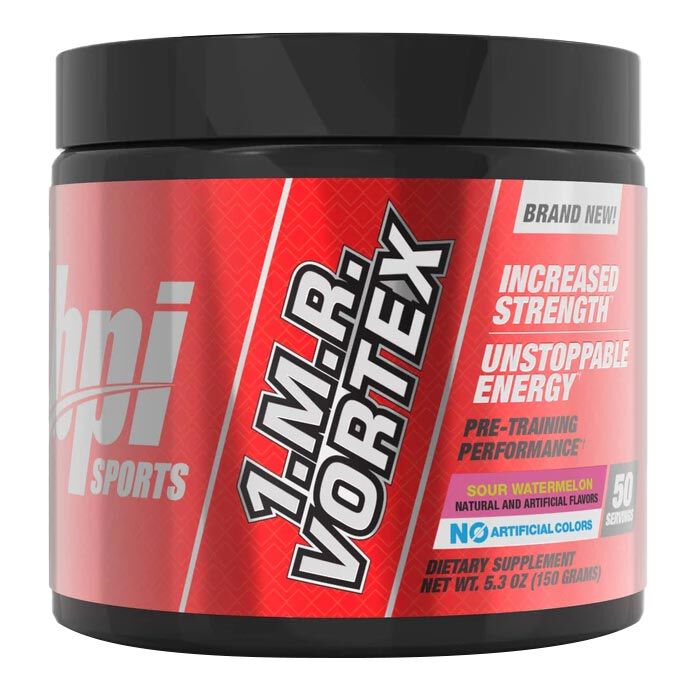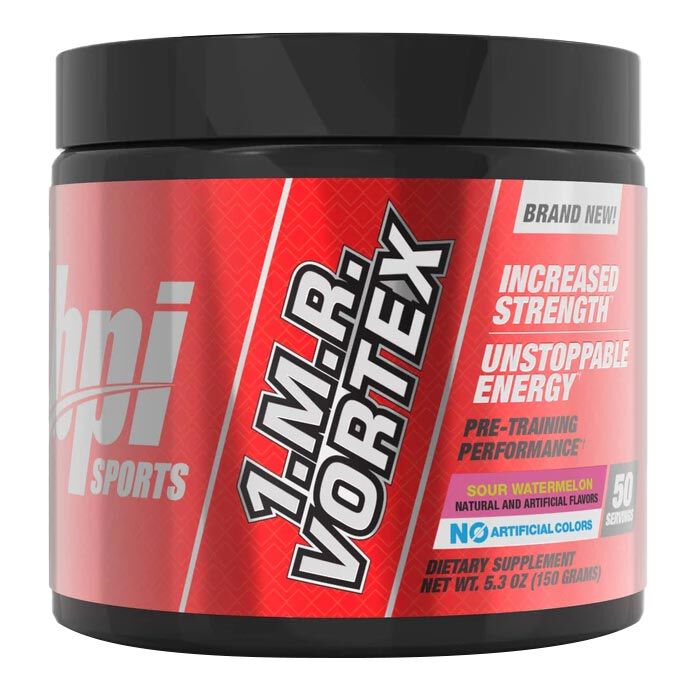 Offer
Get 30% off on all clearance products!
Offer
Save 50% on shipping when you spend £150 (UK is FREE over £50).
1MR Vortex
Product Guide
Newly reformulated version of BPI's legendary 1MR
Glycerol Monostearate helps enhance water based muscle pumps
Enhances energy and focus within minutes of using
Mixes easily and tastes great
Indigo Pulchra might aid recovery between sets
Securinega helps enhance energy alongside caffeine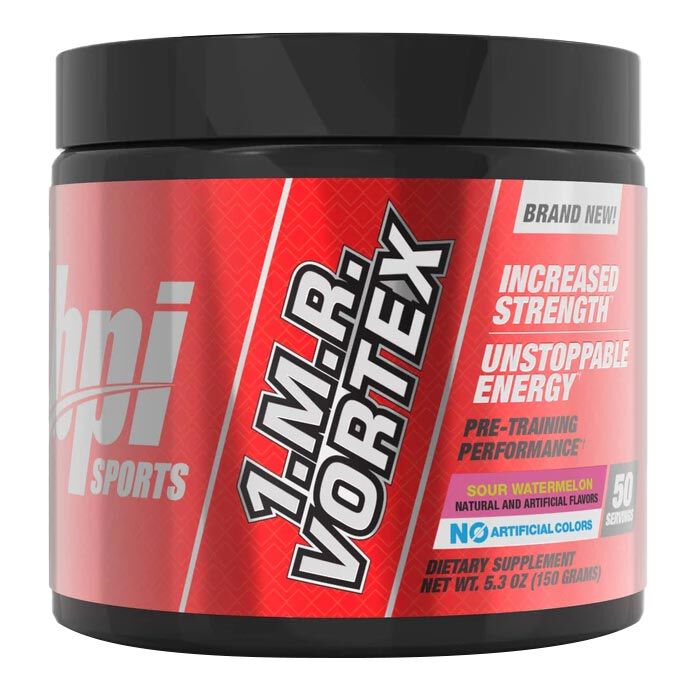 1MR Vortex is a newly revised version of BPI's 1MR. Containing a trio of unusual ingredients that work together to enhance energy and combat inflammation makes this a good choice for people looking for a pre-workout with a difference. 1MR Vortex contains 3 separate energy enhancers so it is ideal for those seeking more energy for sure although we feel the likes of Frenzy, Cannibal Ferox, Dust v2, and Hydrazine are a better choice for those really wanting to blast through their PB's.
1MR Vortex is a pre-workout so use it before any workout providing you don't use it within 4-6 hrs of bedtime to avoid it causing sleeplessness. 1MR Vortex is best used 2-3 times a week only to avoid adaptation to its effects.
For anyone wanting to boost their performance above and beyond than can be achieved without the use of stimulants and those wanting something stronger than a black coffee.