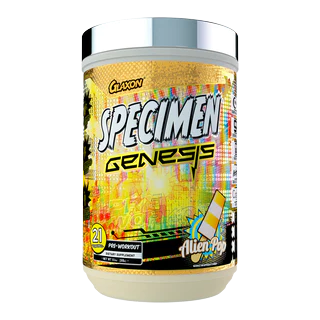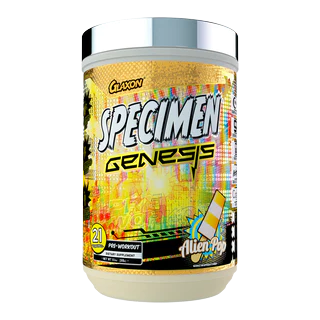 Specimen Genesis
Product Guide
Improved cognitive function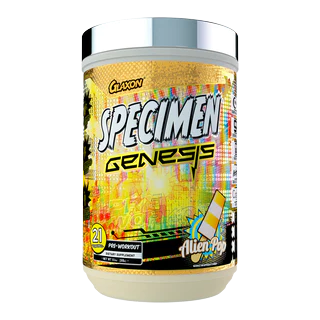 If you ever get that feeling at the end of your workday where you're wondering if you have the energy to even go to the gym that is where Specimen Genesis shines. Not only does it have enough caffeine to get you off the couch and in the car, but it also gives enough power to take you through your most strenuous workouts.
Use Specimen Genesis before a workout, on days when you are looking to push yourself harder as well as on days when you are feeling tired or fatigued and days when you are competing in a sporting event. Ideal throughout your training cycle especially during intense training phases.
Specimen Genesis is ideal for both men and women who are looking for a pre-workout supplement to help them reach their fitness goals. Suitable if you an active person wanting to push harder and train for longer, if you are trying to lose weight or build muscle and wanting to improve your athletic, sporting and training performance.