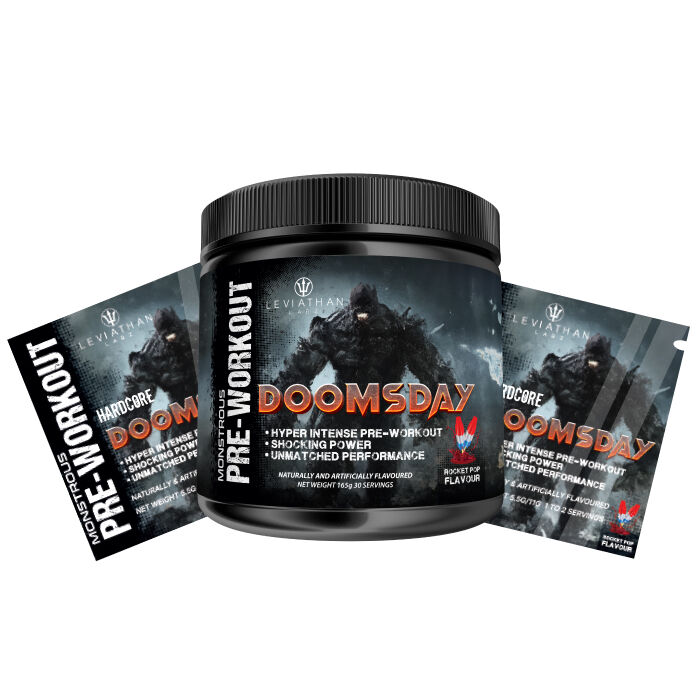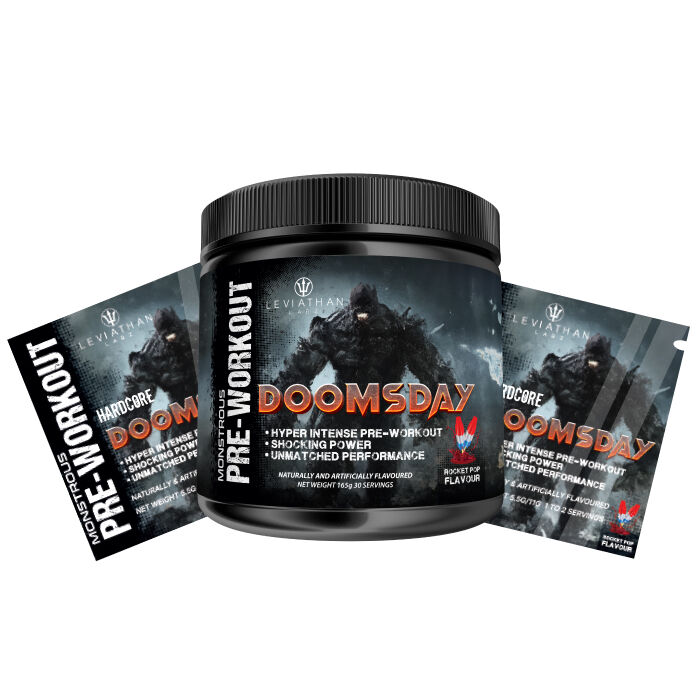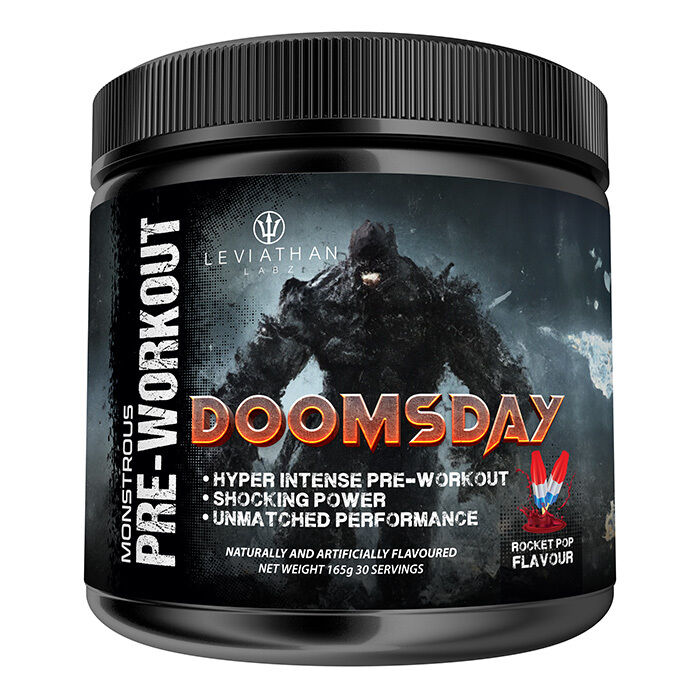 Offer
Get 2 x Doomsday Hardcore Samples
Offer
with each Doomsday purchase!
Offer
Save 50% on shipping when you spend £150 (UK is FREE over £50).
Doomsday
Product Guide
Smooth and sustained energy
Incredible clean energy and razor-sharp focus
No crash, no jitters, just pure performance
Unstoppable drive in the gym
Unbeatable performance and invincible mindset
Push more reps out without excessive stimulation
Enhanced endurance for extended training sessions
Unleash your inner beast and dominate every workout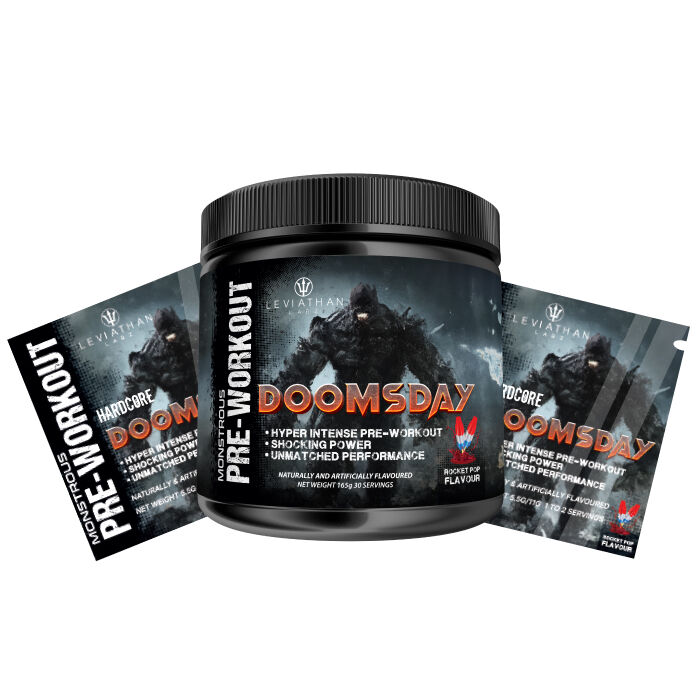 Watch as when you drink this beverage you notice a sharpening of your senses, and elevated focus. What you will definitely notice is your lifts feel easier, you seem to be able to go faster between sets, and your ability to exercise both longer and harder than before.
Ideally, as with any new preworkout you should take a break of a few days from any other stimulant based products to deliver the maximum benefit (besides, overworked adrenals mean you will respond less to any preworkout or even coffee). Ideally we would suggest using this on an empty stomach, and drinking the beverage in one go vs extended sipping for several mins. If used late in the day, like with any preworkout we would keep the dose lower and/or use a sleep support product if needed to aid relaxation after.
Other than adjusting dose downwards if you are lighter, it can be used by anyone however as with any supplement bar those which bear the NSF certification you should not use this if you are a competitive athlete competing in a tested sport.
Ingredients
Leviathan Labz Doomsday
Directions
Shake the product before use and mix 1 scoop with 250ml of water 20 minutes before exercise, ideally on an empty stomach.