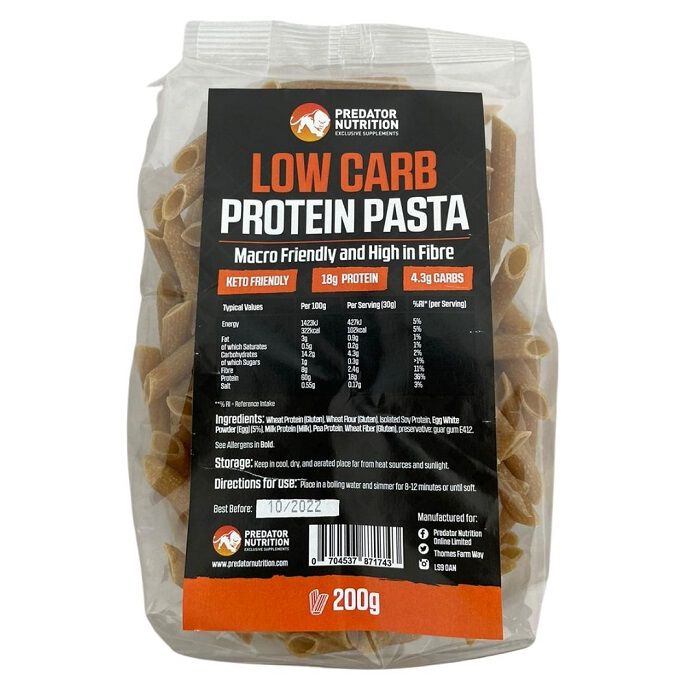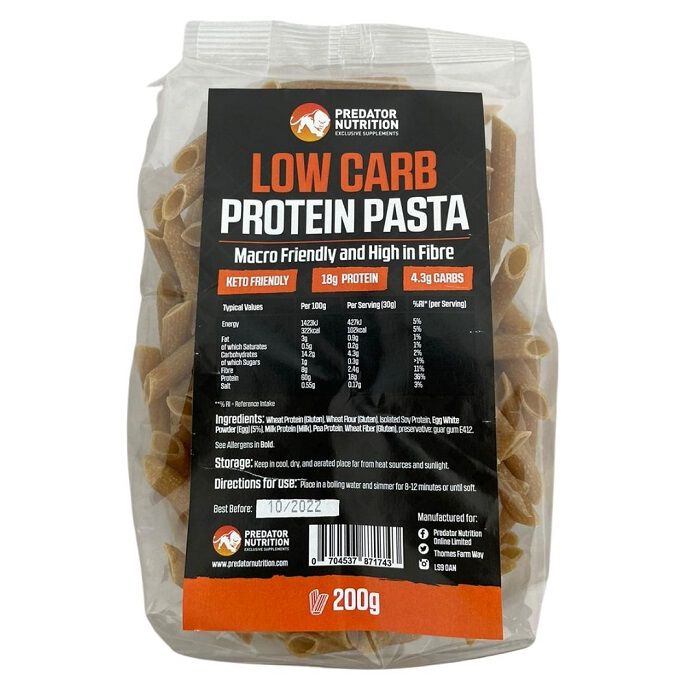 Low Carb Protein Pasta Protein Meals
Offer
Spend £40 on Predator Nutrition and get FREE Goodie bag & a T-shirt!
Offer
Pick 2 FREE items at checkout for every £100 spent to a max of 6 items in total
Offer
Pick 4 FREE items when you spend £200+
Offer
Pick 6 FREE items when you spend £300+
Low Carb Protein Pasta
Product Guide
Lots of fibre in each serving with low carbs
Suitable for low calorie and keto diets
Pair with protein, veg and sauce for a physique-friendly meal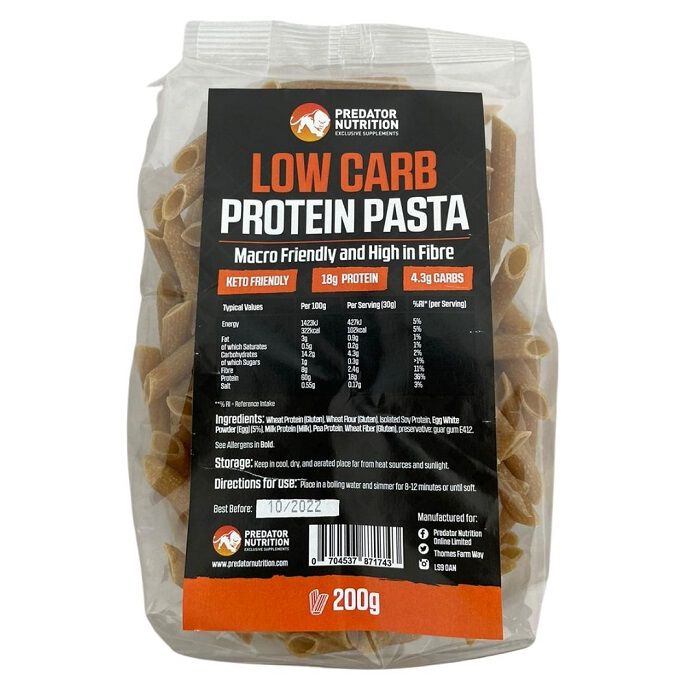 This is a delicious source of protein that can be utilised in your homemade Italian dishes.
Can be used for a satisfying and filling lunch or dinner. Cook up with protein, vegetables and sauce of choice. Sprinkle with cheese if macros allow!
Love pasta but can't justify the carbs? We got you! This high protein and fibre pasta is ideal to fit in any diet, even suitable for some on keto.