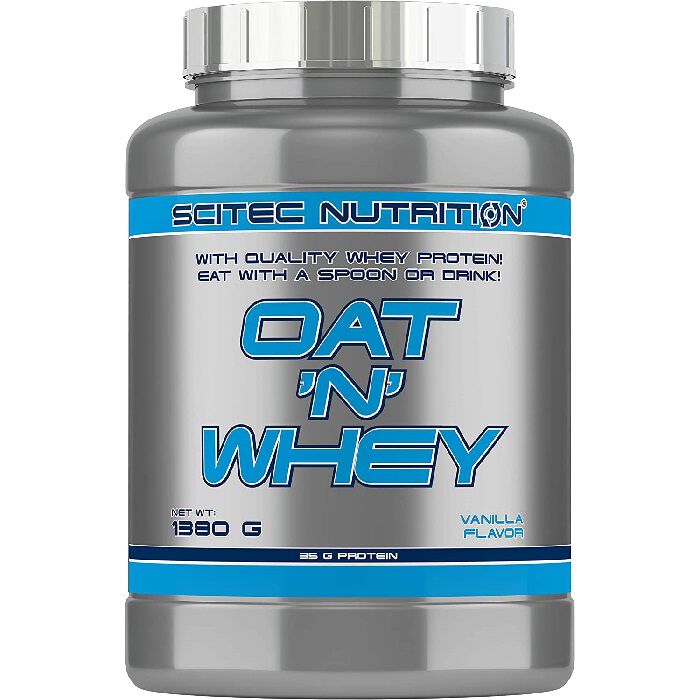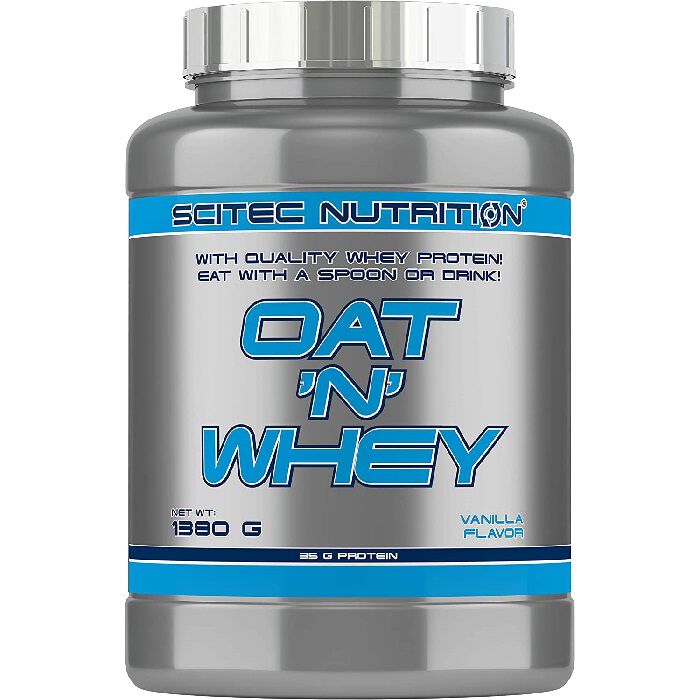 Oat N Whey 1380g Vanilla Protein Meals
Offer
Pick 2 FREE items at checkout for every £100 spent to a max of 6 items in total
Offer
Pick 4 FREE items when you spend £200+
Offer
Pick 6 FREE items when you spend £300+
Oat N Whey 1380g Vanilla
Product Guide
Perfect meal to start the morning
35g of high-quality protein
Complex carbs to keep you fuller for longer
Eat with a spoon or drink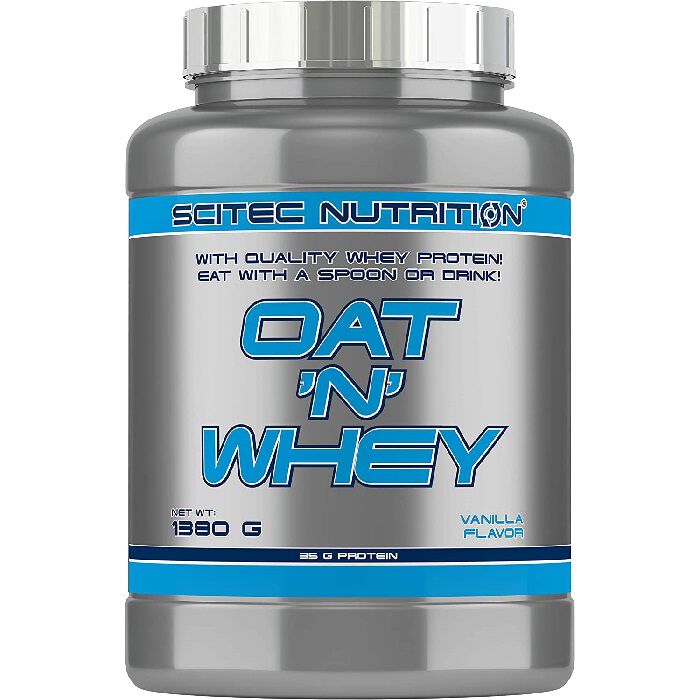 Containing 35 grams of high-quality protein to help you function properly and promote muscle development, as well as low glycemic index carbohydrates (oats), including fiber, to provide prolonged energy without affecting insulin levels, Oat N Whey is the perfect meal replacement!
Scitec Oat N Whey can be used any time of day. The obvious choice would be for a breakfast that keeps you fuelled and satisfied for hours to come. It could also be enjoyed as a pre-workout meal before a run or lifting session.
Oat 'N' Whey is an excellent alternative for those who want to have a delicious, healthy meal that's easy to prepare at a low cost.
Ingredients
Scitec Nutrition Oat N Whey 1380g Vanilla
Directions
Mix 1 serving (92 g) daily with 400 ml water or milk. You can eat Oat 'n' Whey with a spoon or drink it as a shake as well at any time of the day.