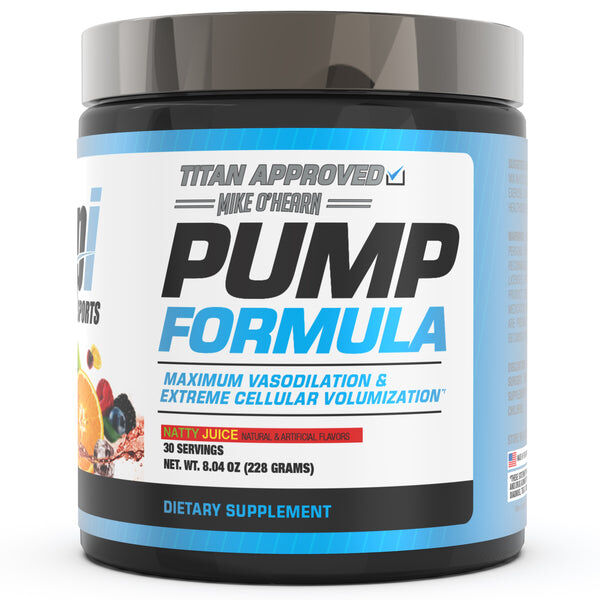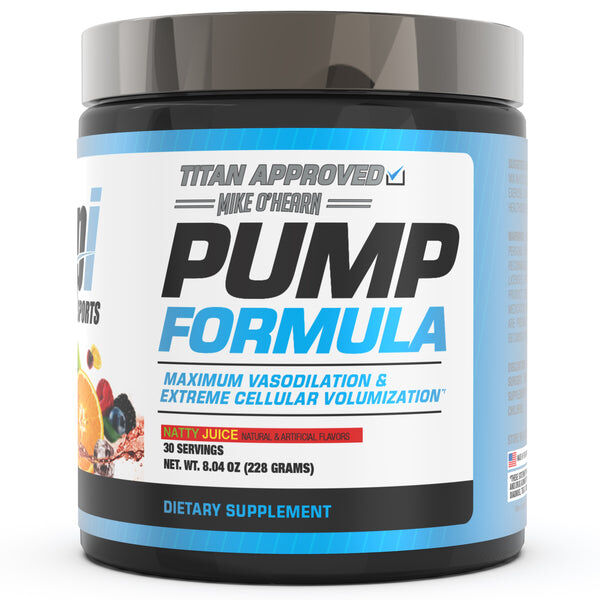 Pump Formula Nitric Oxide Supplements
Offer
Save 50% on shipping when you spend £150 (UK is FREE over £50).
Pump Formula
Product Guide
Increase Blood Flow To Muscles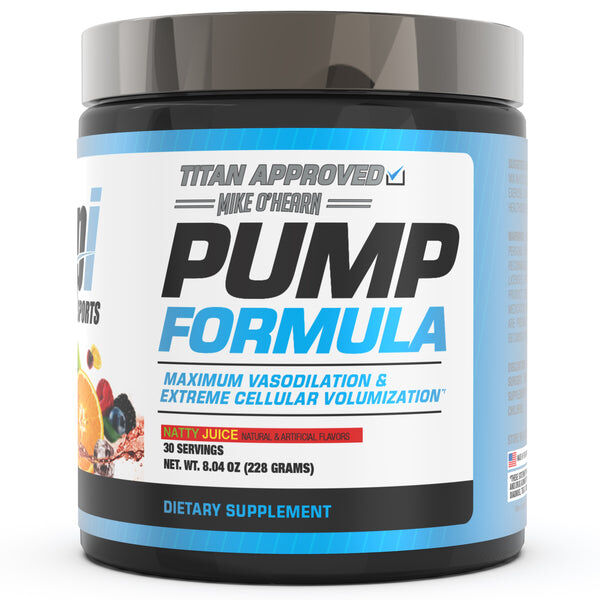 This Mike O'Hearn Titan Series Pump Formula is a caffeine-free pre-workout that helps increase nitric oxide levels in your body, filling your muscles with oxygen and nutrients to support lean muscle growth as well as helping fight off muscle fatigue so you can train for harder and longer. <p> Feel the increased muscle pumps from the Citrulline malate and glycerol monostearate working together to increase nitric oxide production and increase blood flow for mind-blowing muscle pumps. <p> Citrulline Malate is also a popular vasodilator helping to fuel your muscles leading to increased endurance. <p>Mucuna pruriens and Diindoylmethane (DIM) in this formula support natural hormone levels helping to stimulate muscle growth and increase lean muscle mass so that you can get those gains!
Use Pump Formula pre, intra, or post workout when you're feeling the need for that additional boost in energy and looking to improve your training results.
Pump formula is a versatile supplement ideal for both men and women looking to take their training session up a level. Being caffeine-free it is especially well suited to those who want to limit their caffeine intake or who train in the evenings and therefore don't want to disrupt their sleep.