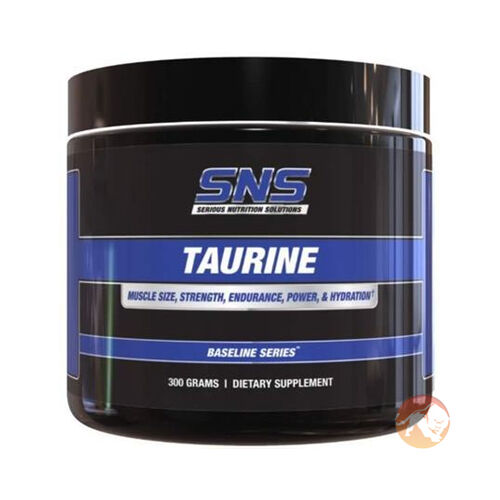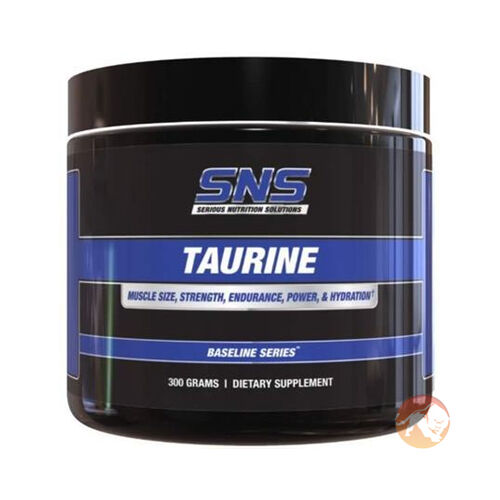 Taurine 300g
Product Guide
Works well with preworkouts
Improves exercise capacity
Enhanced concentration/focus
Increased feeling of wellbeing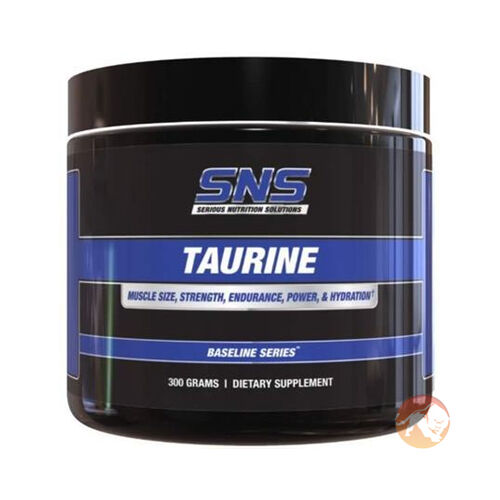 Taurine from SNS can be used to help you reach your performance goals due to its ability to increase both bloodflow and alertness. This makes it a cheap and easy addition to a preworkout drink where the bloodflow increase will help with endurance and pumps while the enhanced alertness improves strength potential.
Taurine can be used daily if required as a health supplement or just before exercise if used for performance purposes only.
A natural amino acid, anyone can use taurine.
Ingredients
Serious Nutrition Solutions Taurine 300g
Directions
Directions: As a dietary supplement, take one (1) to five (5) scoops per day.