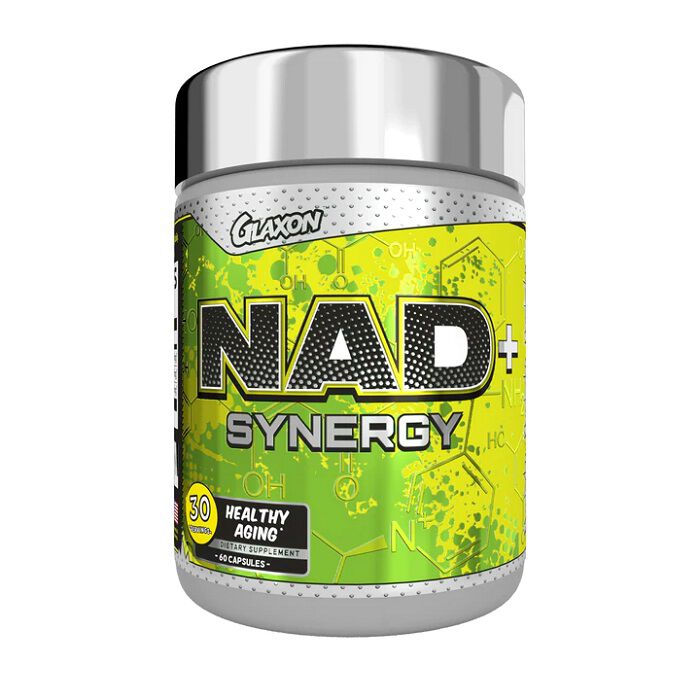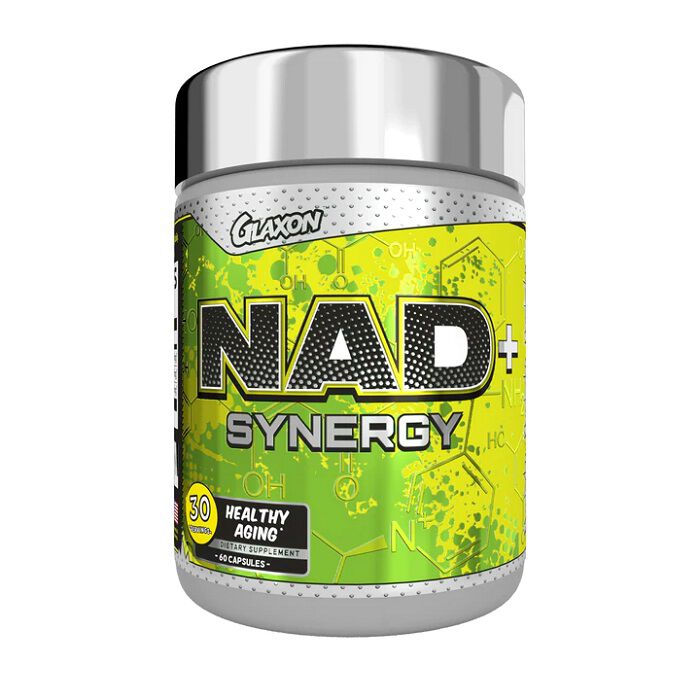 NAD+ 60 Capsules
Product Guide
Cutting Edge Quality Ingredients like Quercetin Dihydrate Beta-Nicotinamide Mononucleotide from BioNMN and Celery Seed Extract
Anti-Aging Formula, Restore Metabolic Efficiency, Restore NAD+ Levels, Protect Chromosomes, Improve Metabolic Age, Antioxidant Benefits
Glaxon products are proudly made in the USA
Suitable for both men and women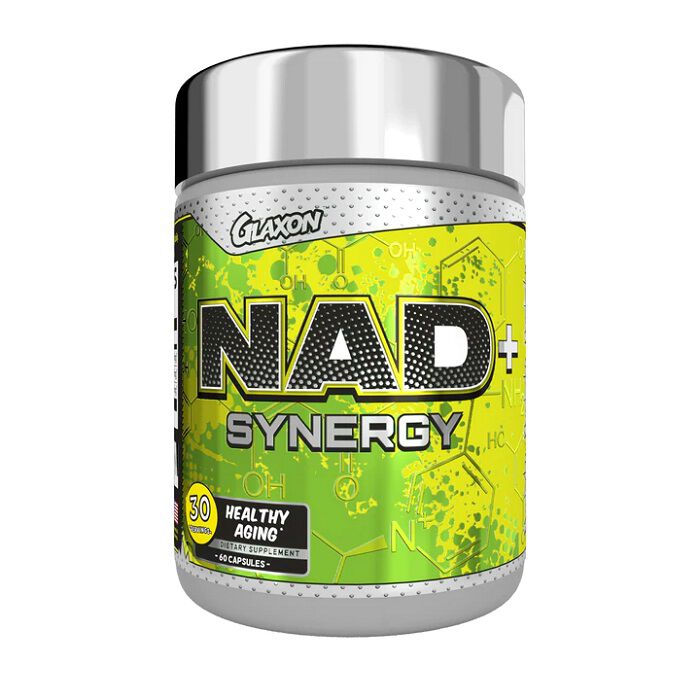 If you're looking for a more comprehensive take on the anti-aging category, NAD+ Synergy is a great place to start. Increasing your body's NAD+ levels can have a beneficial effect on overall metabolic efficiency, and can actually provide a protective effect on your chromosomes and DNA.
NAD+ Synergy is designed to take 3 capsules per day. These can be taken either all 3 capsules at once in the morning or gradually spread out throughout the day approximately timed with meals.
Suitable for anyone who is concerned about the effects of ageing. It is possible that starting an anti-aging supplement regimen at a younger age can have benefits that can last a long time and actually have an effect on the aging process.
Ingredients
Glaxon NAD+ 60 Capsules