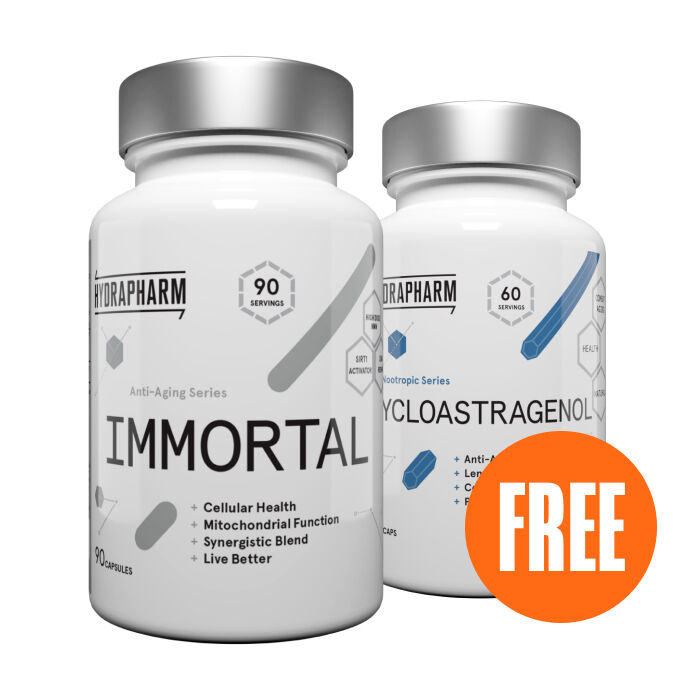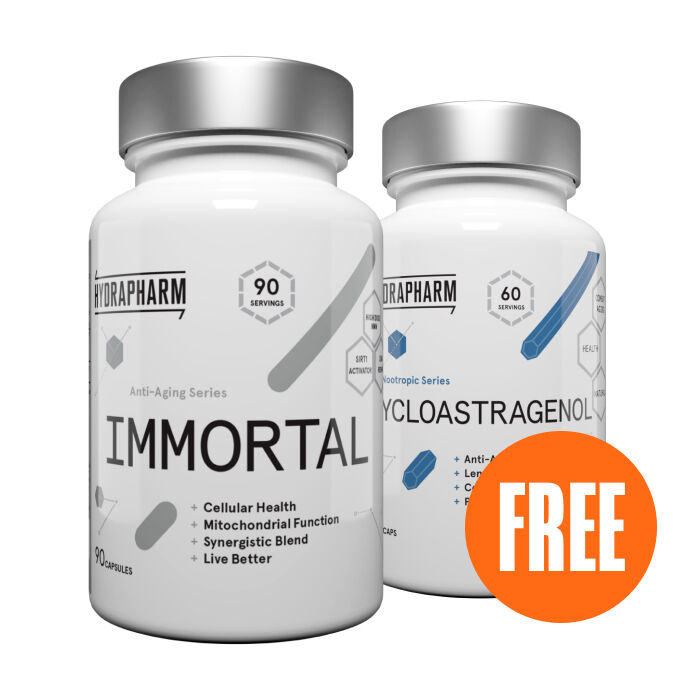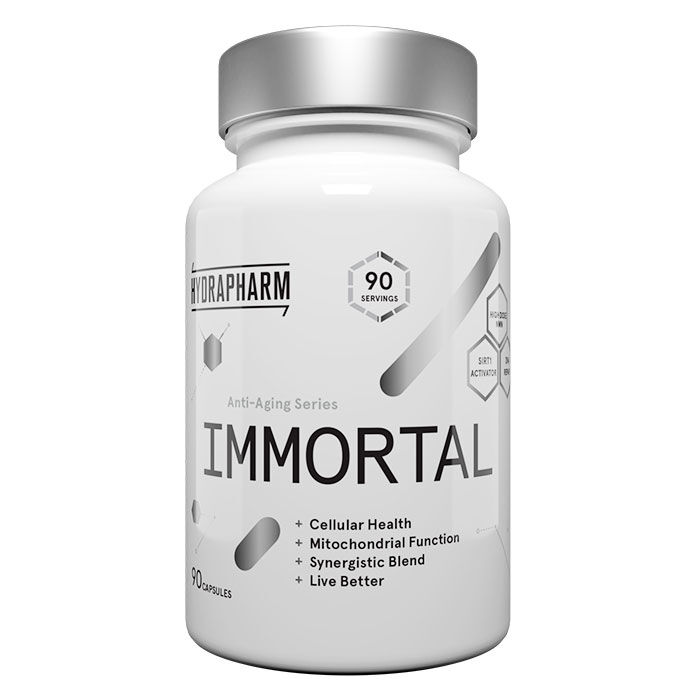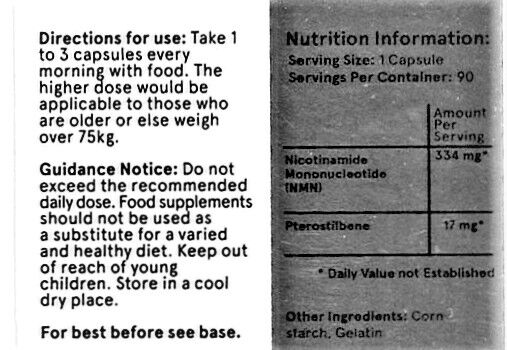 Immortal 90 Capsules Anti Aging Supplements
Type
Anti Aging Supplements
Offer
Buy Immortal Get Cycloastragenol FREE
Offer
£100 to £600 orders get extra £105-£700 in free gifts. More spend = better free gifts.
Immortal 90 Capsules
Product Guide
Combines the two most highly touted anti-aging ingredients in one
NMN for enhanced NAD+ levels
Pterostilbene for sirtuin activation
Supports benefits across multiple systems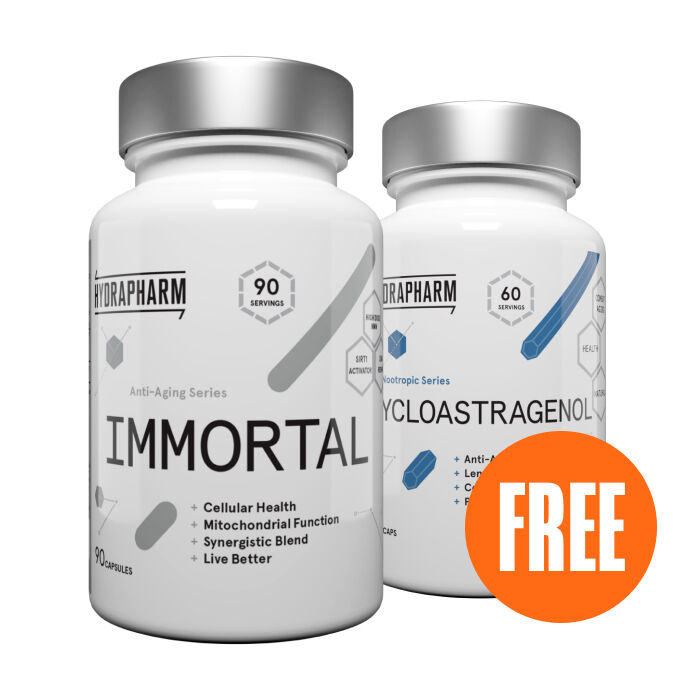 Immortal combines 334mg of NMN and 17mg of Pterostilbene per capsule, two compounds designed to work in concert to increase levels of NAD+ in the body. Research on both suggests they can offset the age-related decline in NAD+ with improvements across a host of physiological functions including suppressed inflammation, improved insulin control, extended lifespan, and enhanced mitochondrial function to name just three.
Immortal should be used once daily on a ongoing basis year-round to get the best out of it. For most people, starting with one capsule daily in the morning with food, is the best way to supplement Immortal.
By middle age NAD+ levels will be half what they would be in our youth so likely the greatest benefit will be received by those who are aged 40+ although many younger users will take it for the greater energy levels users typically experience
Ingredients
Hydrapharm Immortal 90 Capsules
Directions
Take 1 to 3 capsules every morning with food. The higher dose would be applicable for those who are older or who weigh over 75kg. However, we recommend all users start with one capsule for the first week to assess tolerance.