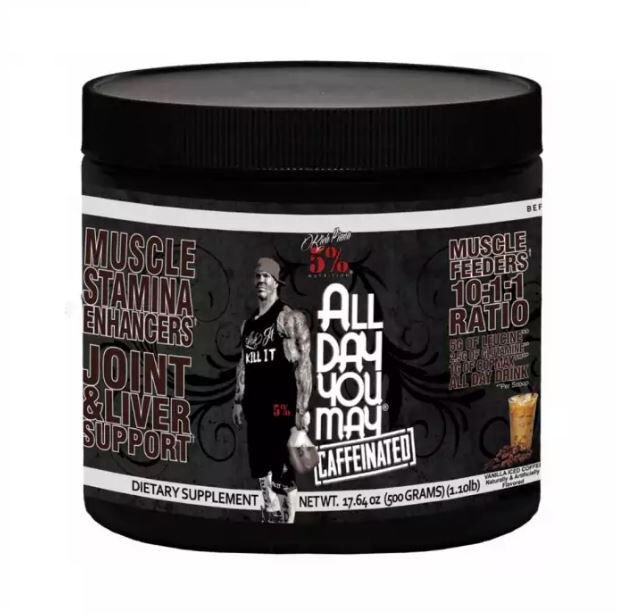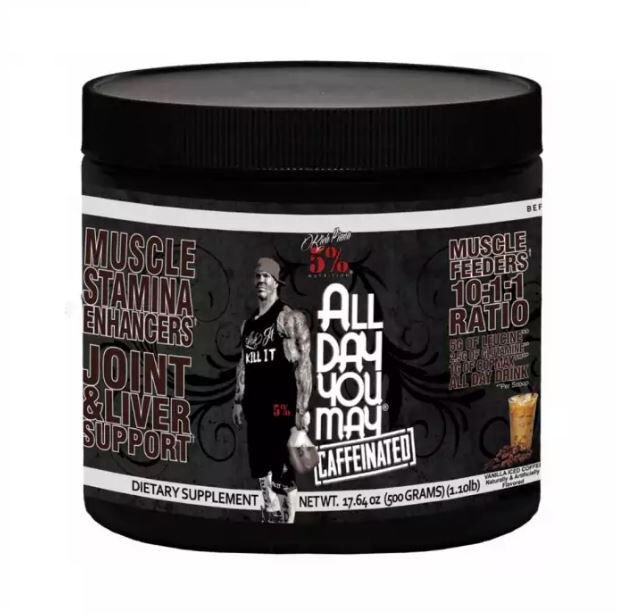 ALLDAYYOUMAY Caffeinated 25 Servings Vanilla Iced Coffe BCAA & Essential Amino Acids
Offer
Buy 1 Get 1 Half Price on selected 5% Nutrition products
Offer
Pick 2 FREE items at checkout for every £100 spent to a max of 6 items in total
Offer
Pick 4 FREE items when you spend £200+
Offer
Pick 6 FREE items when you spend £300+
ALLDAYYOUMAY Caffeinated 25 Servings Vanilla Iced Coffe
Product Guide
Free form amino acids which promote muscle protein synthesis
Contains ingredients for optimal joint support especially from heavy lifting
Added caffeine for a boost in energy and improvement in mental performance
Beta alanine and creatinol-o-phosphate for increased muscular performance during your workout
Increase in lean muscle growth and repair
AllDayYouMay Caffeinated is a comprehensive amino acid formula which promotes optimal muscular growth and repair. With added ingredients such as glucosamine and MSM, AllDayYouMay also provides optimal joint health especially during heavy lifting. Added ergogenics such as beta-alanine and creatinol-o-phosphate promote optimal muscular performance in the gym and the natural energy blend provides the necessary energy boost to get you through your workout.
Like any other caffeinated amino acid formula, AllDayYouMay Caffeinated can be taken any time of the day throughout the year either as a pre-workout, intra-workout or post workout beverage. We do however, do not recommend you to consume this product late in the day as the caffeine may interfere with your sleep pattern.
AllDayYouMay Caffeinated is suitable for anyone looking for an amino acid formula with added caffeine for a boost of energy. Its most beneficial for athletes participating in team sports where this product will not only improve focus and concentration but also promote optimal physical performance.
Ingredients
5% Rich Piana ALLDAYYOUMAY Caffeinated 25 Servings Vanilla Iced Coffe
Directions
Mix one scoop with 250 to 300ml of water and consume in between meals, right before a workout, during a workout, or after a workout. Do not exceed more than 3 servings a day.