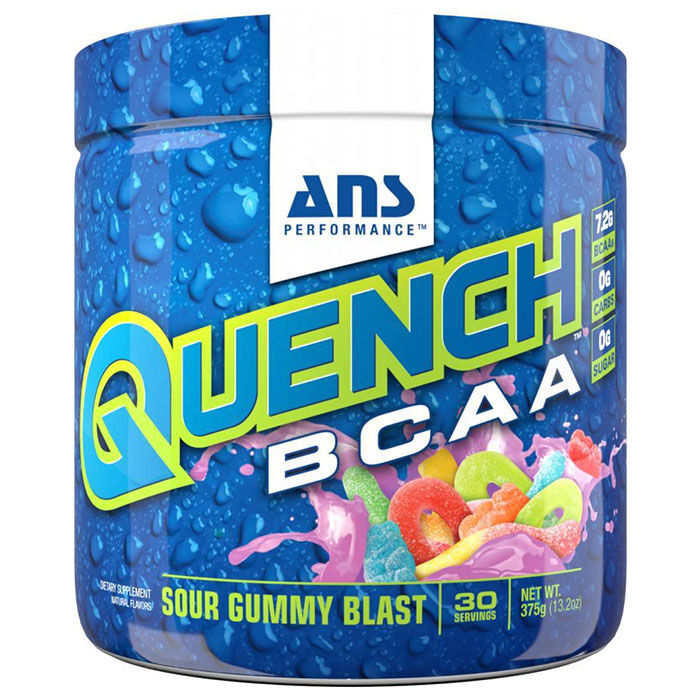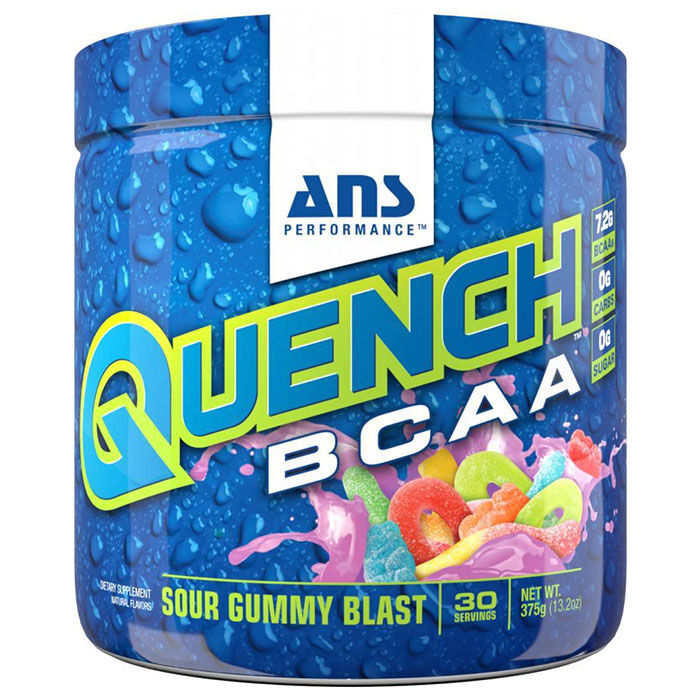 Offer
Get 30% off on all clearance products!
Offer
Save 50% on shipping when you spend £150 (UK is FREE over £50).
Quench BCAA
Product Guide
Over 7g of BCAAs per serving
Promotes significant enhancement of muscle protein synthesis
Prevents muscle catabolism
Enables you to train for harder and longer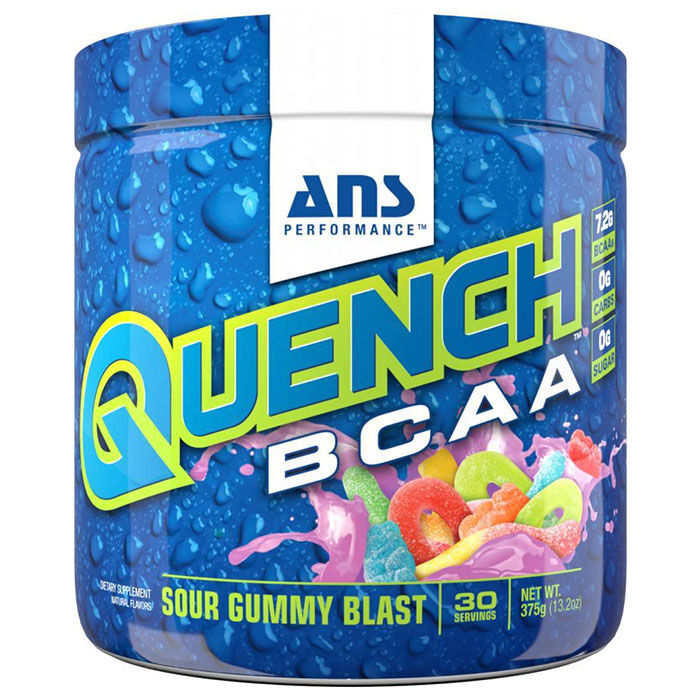 If muscle growth and maintenance is your goal, a BCAA supplement should be a staple in your regular stack. However, here ANS Performance have combined both a premium amino acid content, and natural (delicious!) flavours to create 'Quench'. Each serving contains over 7g BCAAs (Leucine, Isoleucine and Valine), shown to promote not only increase of protein anabolism, but also prevention of intra-workout fatigue and prolonged muscle soreness. Thus, this product ensures that you can perform to your maximum ability, and really reap the rewards of doing so through preserving and also growing lean muscle tissue.
Ideal for those in a calorie deficit or dieting phase, as the concentrated dose of amino acids will prevent muscle catabolism in periods of low energy (food) intake, and enhance overall recovery. However, this product would also prove hugely beneficial for those who want to keep workout intensity high and offset fatigue, to achieve maximum muscle gains in conjunction with a structured training programme.
Can be used by males and females of all ages. It can be used during the day, pre-workout or intra-workout. For best results, mix with water to consume while training.