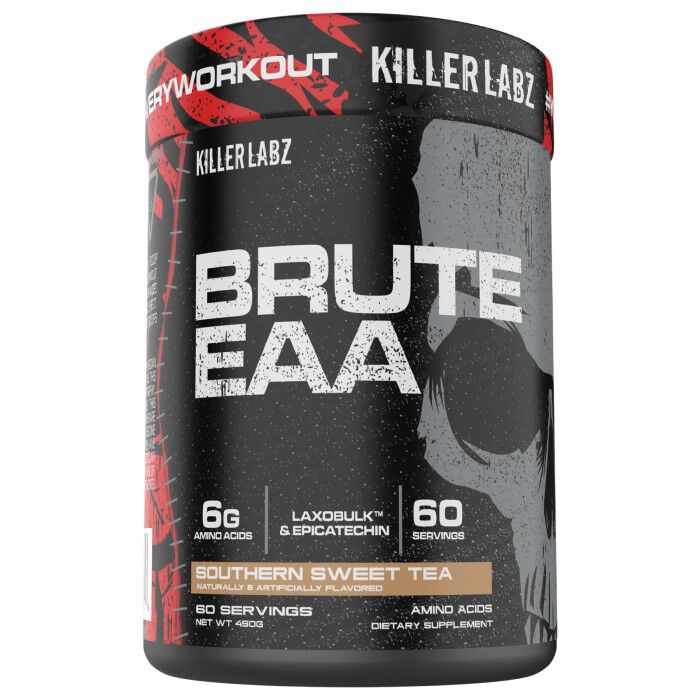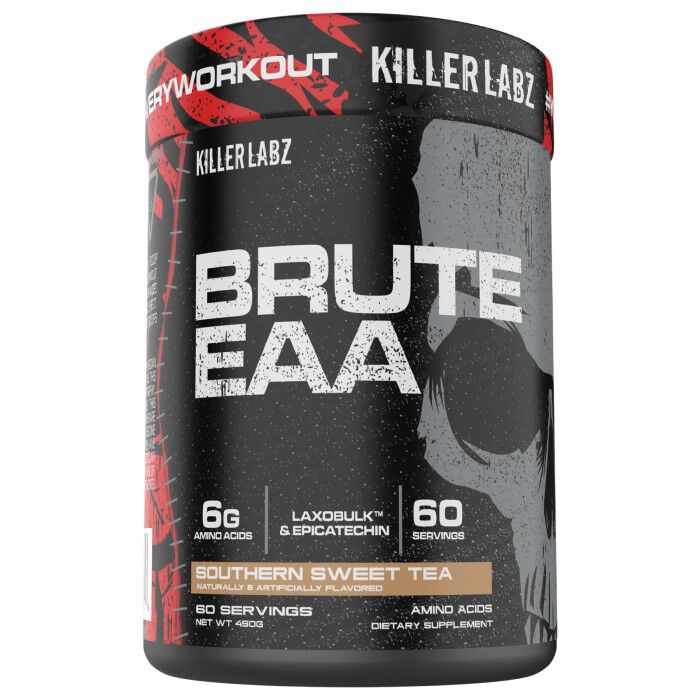 Brute EAA 60 Servings Southern Sweet Tea BCAA & Essential Amino Acids
Offer
Pick 2 FREE items at checkout for every £100 spent to a max of 6 items in total
Offer
Pick 4 FREE items when you spend £200+
Offer
Pick 6 FREE items when you spend £300+
Brute EAA 60 Servings Southern Sweet Tea
Product Guide
6g of amino acids per serving
Laxobulk to enhance muscle protein synthesis
Supports significant increased in size & strength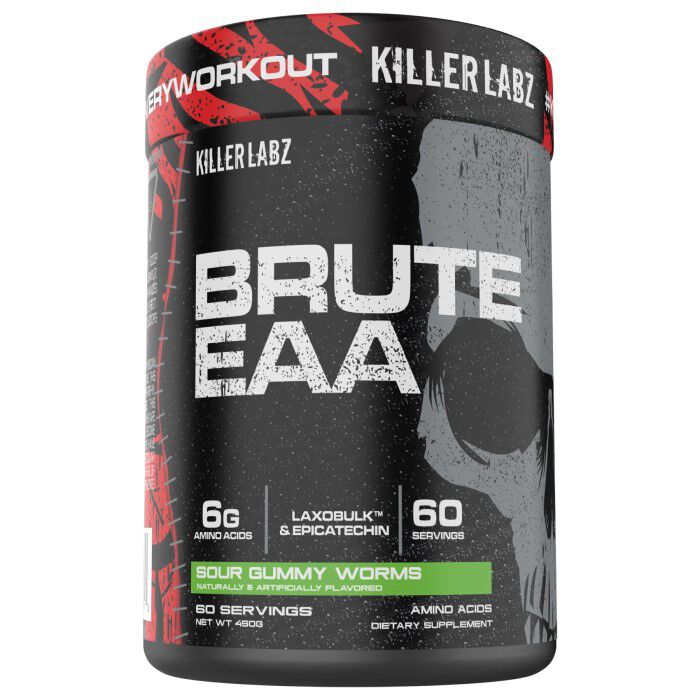 Use Killer Labz Brute EAA for a high quality supplement providing 6g amino acids per serving to support your EAA intake as EAAs can't be made by the body and so can only be sourced from your diet. This supplement promotes muscle mass growth, enhanced recovery, and improved muscle protein synthesis so that you achieve your muscle building goals.
Use before, during, and soon after exercise for maximal absorption. You can add to you pre-workout or post-workout recovery drink.
Ideal for both Strength and Endurance Athletes and anyone looking for improved muscle gains as well as improved athletic performance. Ideal for anyone who isn't getting enough EAAs through their diet alone.
Ingredients
Killer Labz Brute EAA 60 Servings Southern Sweet Tea
Directions
Mix 1 scoop with water - for more details see manufacturer website.