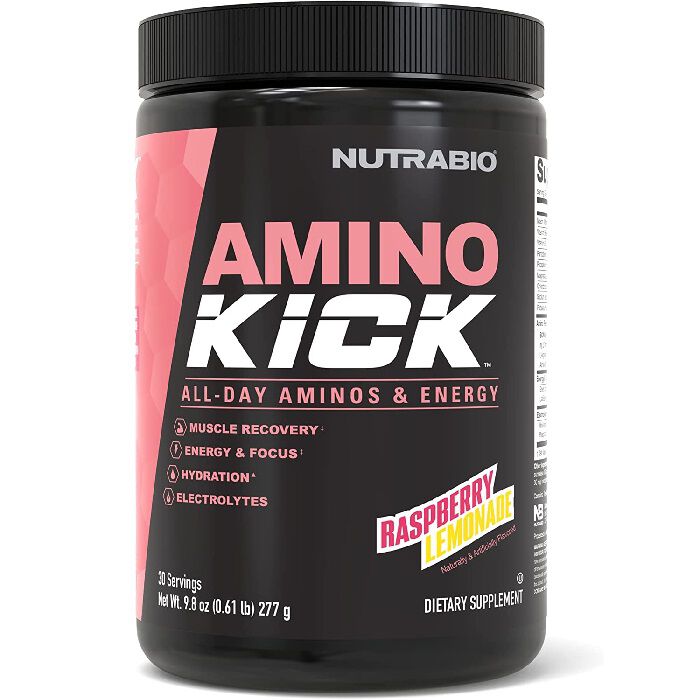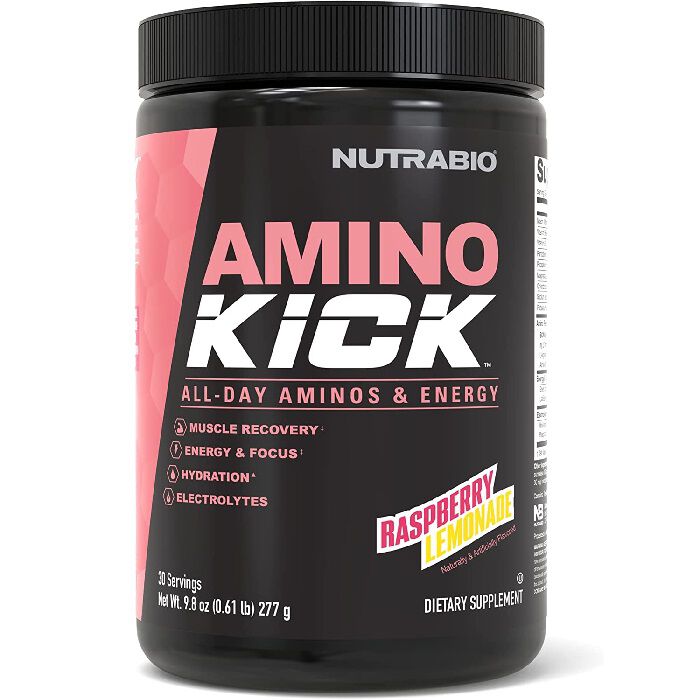 Amino Kick
Product Guide
100mg of Natural Caffeine per Serving from Green Coffee Bean
Comprehensive Electrolyte Matrix for Added Hydration
Supports Energy, Focus & Muscle Recovery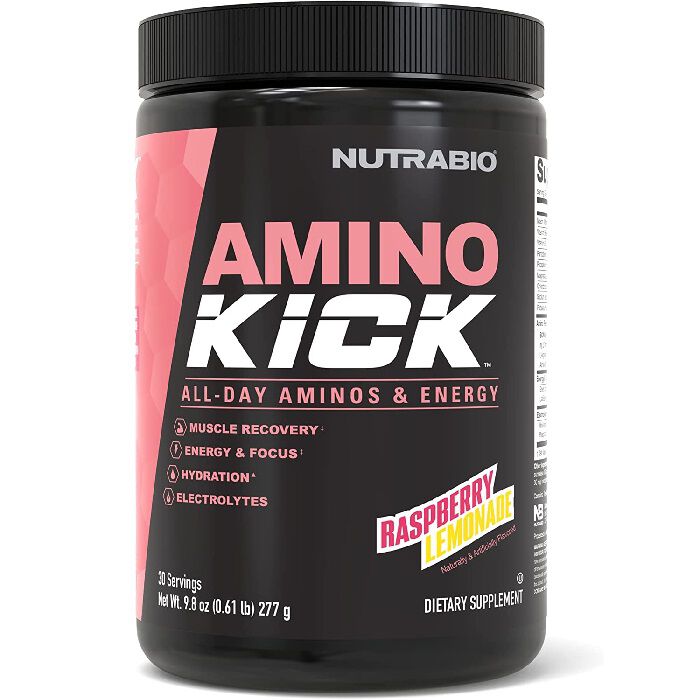 This delicious blend of natural caffeine, essential amino acids, vitamins, and electrolytes delivers an energizing boost wherever and whenever you need it.
It can replace your daily energy drink or drive-thru coffee habit, and it can also serve as a low-stim pre workout (especially for early morning cardio sessions). Amino Kick can also provide that much needed dose of "liquid encouragement" we all need to crush that last minute project for work, stay focused through rigorous classwork, or dominate a marathon gaming session.
Amino Kick is ideal for that early afternoon pick-me-up we all need from time to time. It's a perfect replacement for overpriced, sickly sweet energy drinks or gourmet coffees that not only take a toll on your wallet but also add hundreds of unnecessary calories of sugar and fat to your diet.
Ingredients
NutraBio Amino Kick
Directions
Mix up a serving of Amino Kick anytime you want a boost of energy & focus or muscle recovery support. Each serving delivers 100mg of natural caffeine from green coffee beans and green tea to support energy and focus along with 6 grams of amino acids to nourish fatigued muscles.