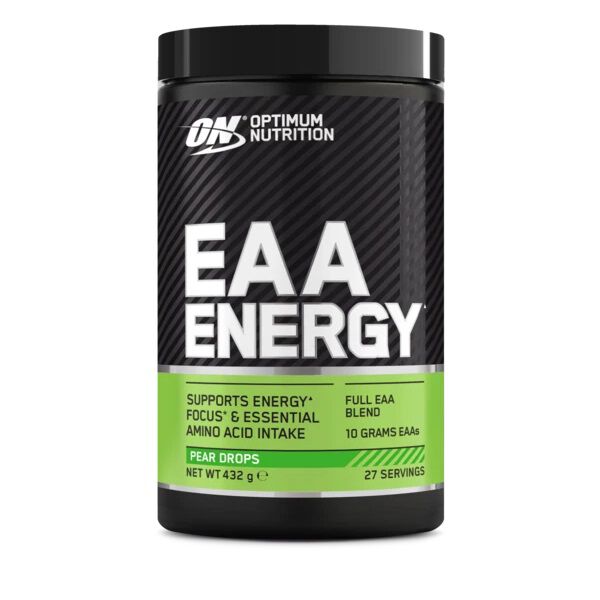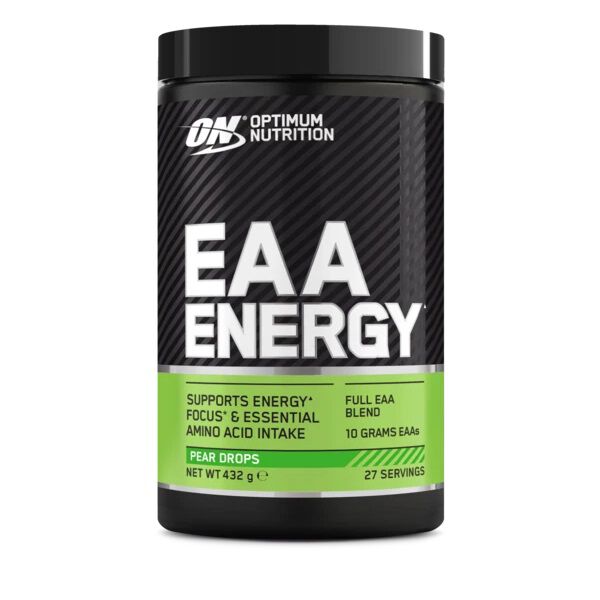 EAA Energy 27 Servings Pear Drops BCAA & Essential Amino Acids
Offer
Save 50% on shipping when you spend £150 (UK is FREE over £50).
EAA Energy 27 Servings Pear Drops
Product Guide
100mg caffeine for increased energy and focus
Contains all 9 essential amino acids including BCAAs
May help reduce muscle soreness and aid recovery
Supports increased exercise performance
Two delicious flavour options to choose from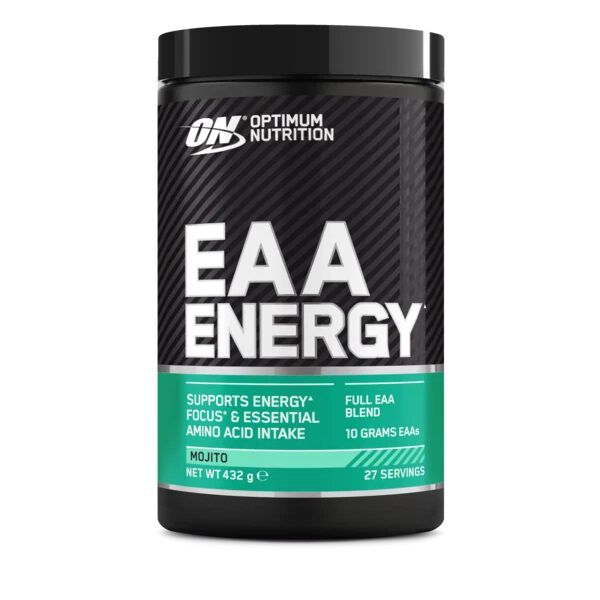 Essential amino acids can prevent muscle breakdown and aid recovery. Added caffeine gives you energy for your workouts.
EAA Energy is designed to give you an extra boost before your workout or support your energy needs throughout the day.
Perfect for those who don't always want a super strong pre-workout but could benefit from a little boost going into a tough workout.
Ingredients
Optimum Nutrition EAA Energy 27 Servings Pear Drops
Directions
1 serving before or during your workout. Can be consumed throughout the day on rest days.