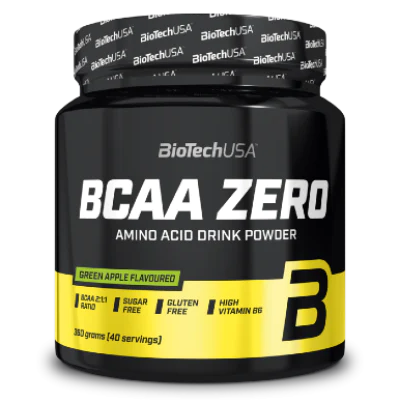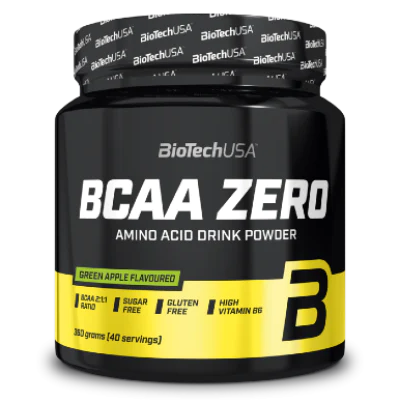 BCAA Zero 360g Green Apple BCAA & Essential Amino Acids
Offer
Pick 2 FREE items at checkout for every £100 spent to a max of 6 items in total
BCAA Zero 360g Green Apple
Product Guide
Contains added L-glutamine
Reduced tiredness and fatigue
Enhanced muscle performance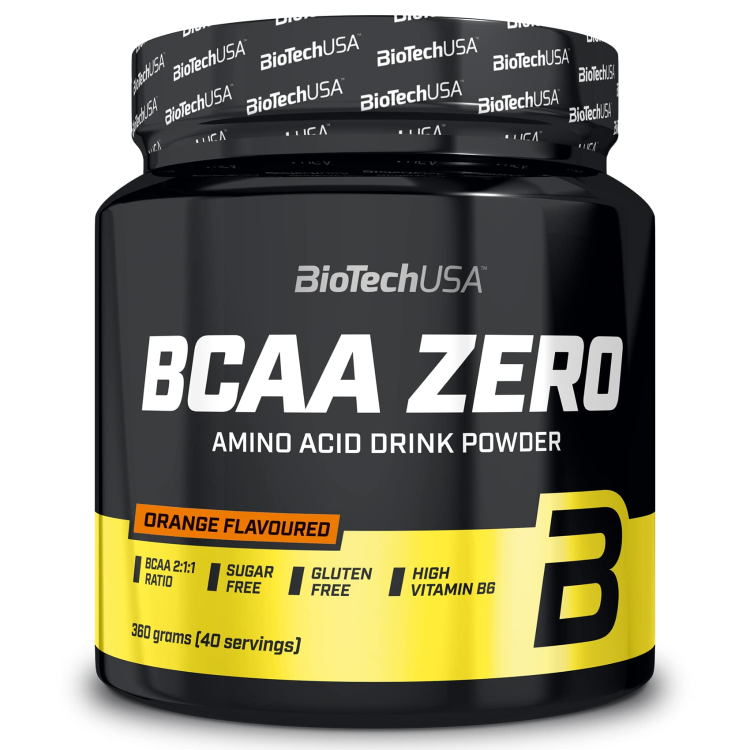 Use BioTech BCAAs Zero as BCAAs are essential for muscle recovery, growth, and reducing exercise-induced fatigue. Supplementation is beneficial for individuals aiming to enhance workout performance, support muscle repair, and reduce muscle soreness.
BioTech BCAA Zero can be taken during or after workouts to optimise its benefits. During intense training or extended exercise sessions, BCAAs are particularly useful for reducing muscle soreness and delaying fatigue. Post-workout, they aid in muscle recovery and repair.
BCAA supplementation is valuable for athletes, bodybuilders, and fitness enthusiasts looking to improve muscle recovery, boost exercise endurance, and minimise muscle soreness. Those following intense training programs or individuals with higher protein needs may also benefit from BCAAs as a part of their fitness regimen.
Ingredients
BioTechUSA BCAA Zero 360g Green Apple
Directions
Mix a serving (9 g = 2 scoops = 1 tablespoon) in 300 ml of water using a shaker bottle. Consume 15 minutes before workout. Do not exceed the recommended daily dosage.