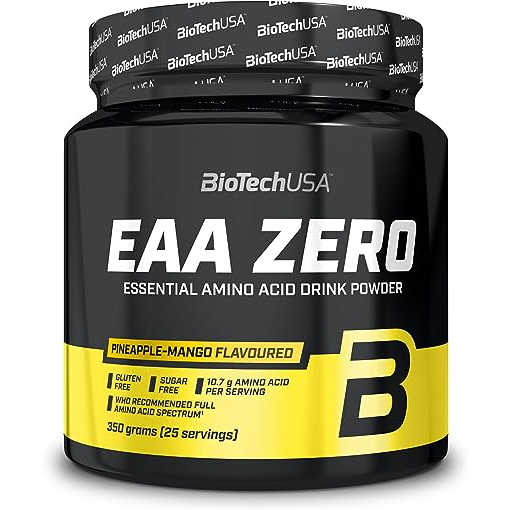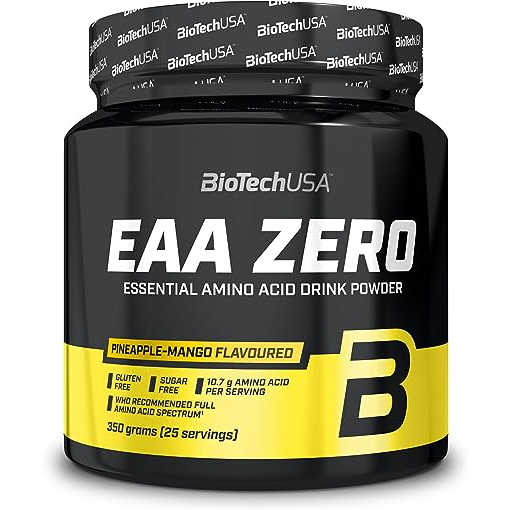 EAA ZERO 350g Pineapple Mango BCAA & Essential Amino Acids
EAA ZERO 350g Pineapple Mango
Product Guide
Complete essential amino acid formula
Supports muscle recovery & growth
Enhances strength & endurance
Perfect for pre, intra, or post-workout
Promotes optimal fitness performance
Ideal for overall wellbeing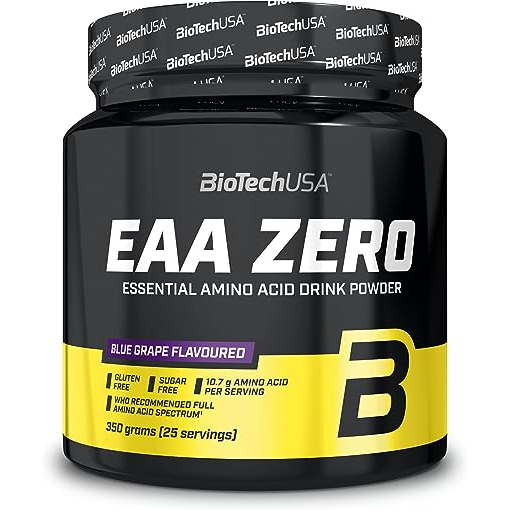 Supercharge your fitness and wellbeing with EAA ZERO. This exceptional essential amino acid supplement provides all the vital building blocks your muscles need for efficient recovery and growth. Elevate your fitness performance while supporting your overall health and vitality.
Incorporate EAA ZERO into your fitness routine for pre, intra, or post-workout consumption. Boost your energy and stamina before exercising, sustain your performance during intense sessions, and promote swift recovery after workouts. Maximise the benefits of this advanced formula to achieve your fitness goals.
EAA ZERO is perfect for fitness enthusiasts, athletes, and anyone seeking to optimise their workouts and overall wellbeing. Whether you're aiming to build muscle, improve endurance, or support recovery, this essential amino acid supplement is tailor-made to elevate your performance and help you stay on top of your game.
Ingredients
BioTechUSA EAA ZERO 350g Pineapple Mango
Directions
Mix 1 serving of powder (14g = 2 heaping measuring spoons = 1 heaping tablespoon) with 400 ml water. Take one serving 15 minutes before workout. On rest days take one serving between two meals.