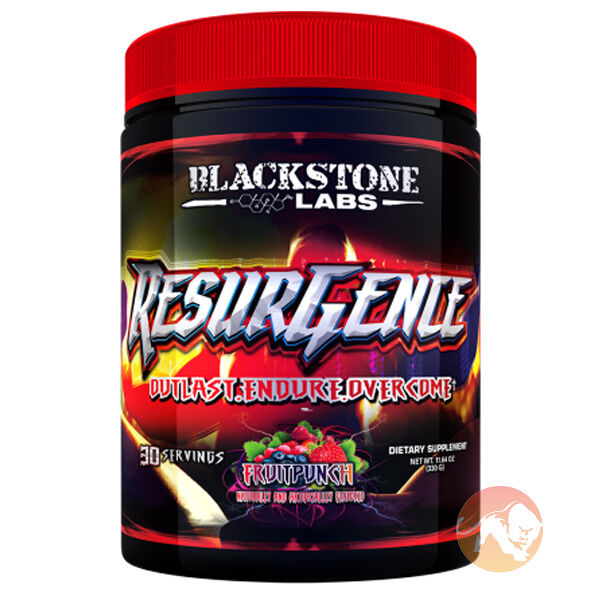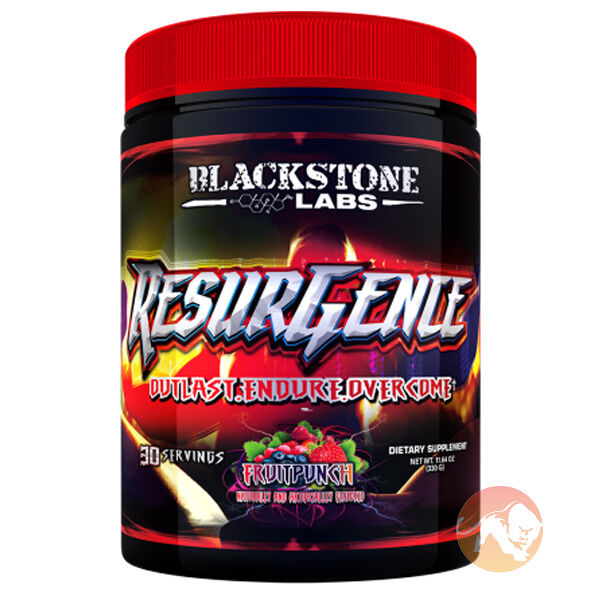 Resurgence 30 Servings Fruit Punch BCAA & Essential Amino Acids
Offer
Get 30% off on all clearance products!
Offer
Pick 2 FREE items at checkout for every £100 spent to a max of 6 items in total
Resurgence 30 Servings Fruit Punch
Product Guide
Stimulates new muscle growth
Keeps you mentally focussed and energised through the day
Assist in greater productivity
Filled with healthy vitamins and minerals
Fights against oxidative stress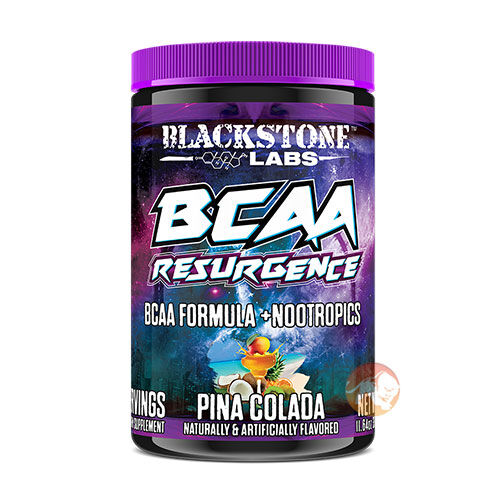 Branched chain amino acids (BCAA's) are vital in helping your muscles recover and grow, especially following a hard workout. You can get BCAA's from certain foods, but at nowhere near the same potency as in Resurgence. A higher concentration of amino acids helps your body stimulate muscle protein synthesis and promote new muscle growth. Resurgence uses a 2:1:1 amino acid ratio giving 2g of Leucine per scoop, Leucine being the most anabolic of all amino acids. It is also filled with healthy vitamins and minerals, as well as a nootropic blend to nourish your brain and enable you to be more productive at work.
Blackstone Labs recommend using Resurgence during the day, pre-workout and post-workout to ensure maximum muscle growth, mental focus and energy. If you're doing any sort of fasted exercise, amino acids can be crucial in preventing muscle breakdown too.
Resurgence contains no stimulants and is completely natural so can be used by all athletes as well as those seeking to accomplish their tasks at work more productively.
Ingredients
Blackstone Labs Resurgence 30 Servings Fruit Punch
Directions
Mix 1-2 scoops 30 minutes prior to a workout for an amino acid boost, pre-workout energy and post-workout recovery.