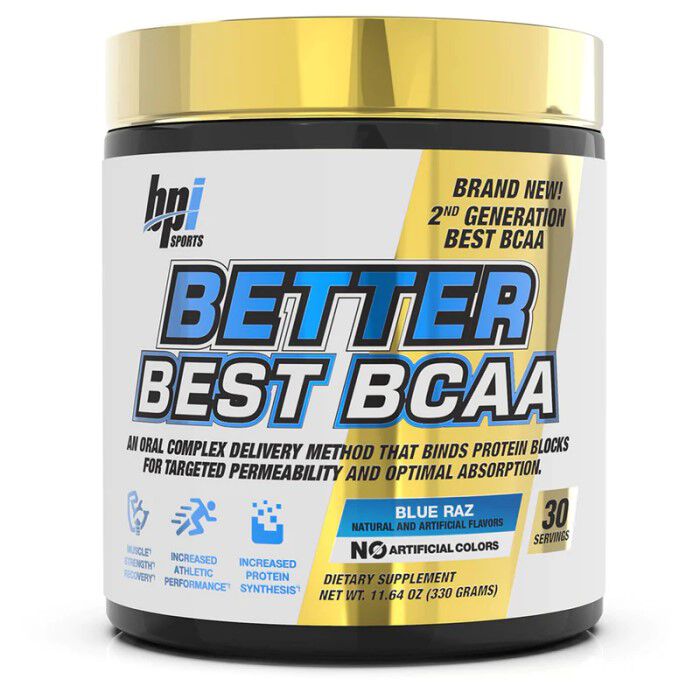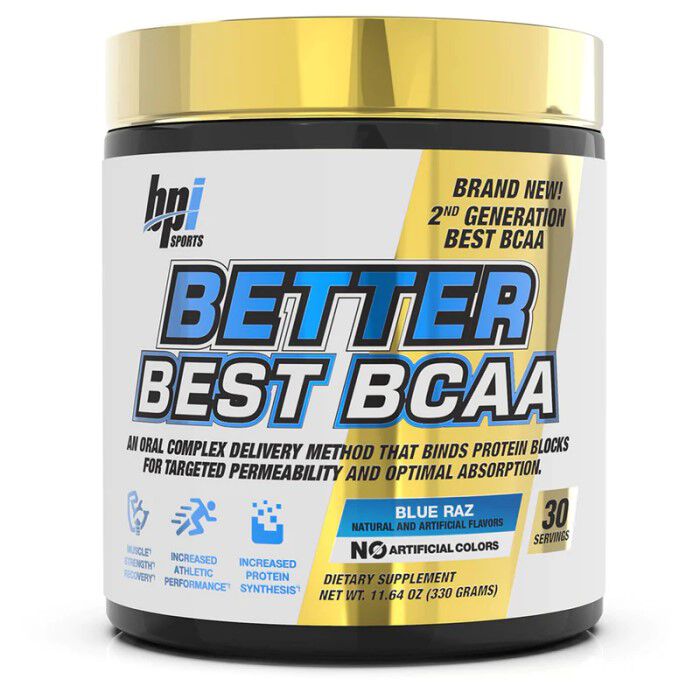 Better Best BCAA 330g Fruit Punch BCAA & Essential Amino Acids
Better Best BCAA 330g Fruit Punch
Product Guide
Maximise muscle recovery and growth
Suitable for low carb diets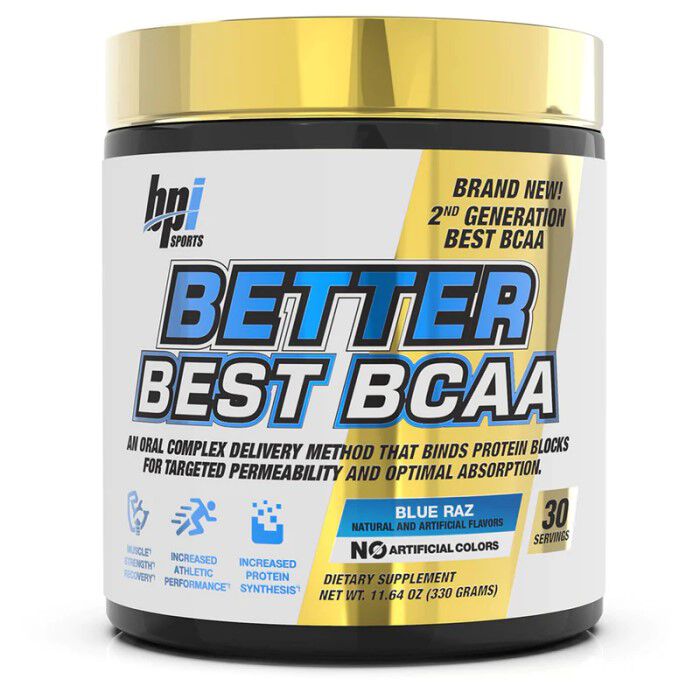 Use this exceptional supplement to maximise muscle recovery, reduce soreness, and prevent muscle breakdown during intense training phases. This is ideal when you're looking to take your performance and results to the next level.
Incorporate this product into your training programme particularly during intensive training phases and endurance phases when you want to enhance muscle recovery, reduce post-workout soreness and prevent muscle breakdown.
BPI Sports Better Best BCAA is best suited for individuals who are committed to their fitness journey and seek to enhance their performance and wellbeing. Whether you're an athlete, bodybuilder, or fitness enthusiast, this product is designed to support your training goal. It is also perfect for those following low-carb or ketogenic diets and seeking a sugar-free supplement. Regardless of your fitness level, this product is your key to unlocking exceptional results.
Ingredients
BPI Sports Better Best BCAA 330g Fruit Punch
Directions
Take one serving blended with cold water, either before, during, or after your workout. On non-training days, take one serving first thing in the morning, on an empty stomach.