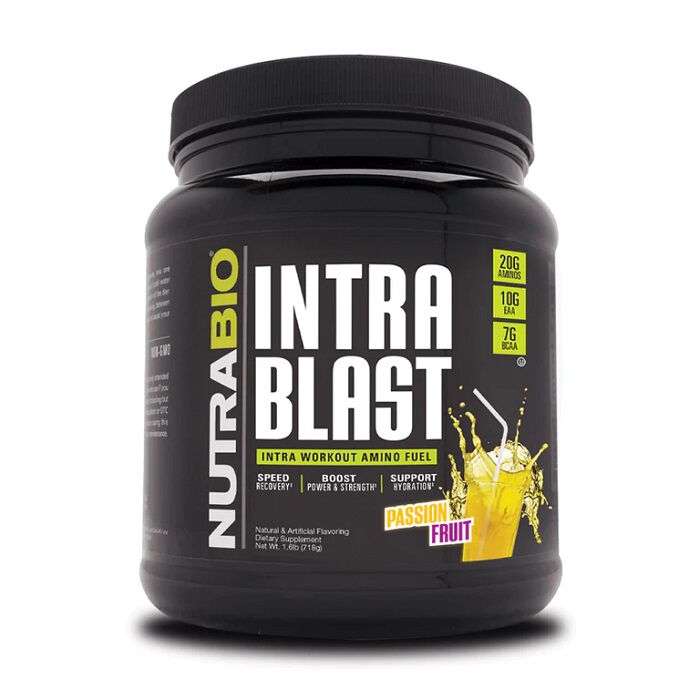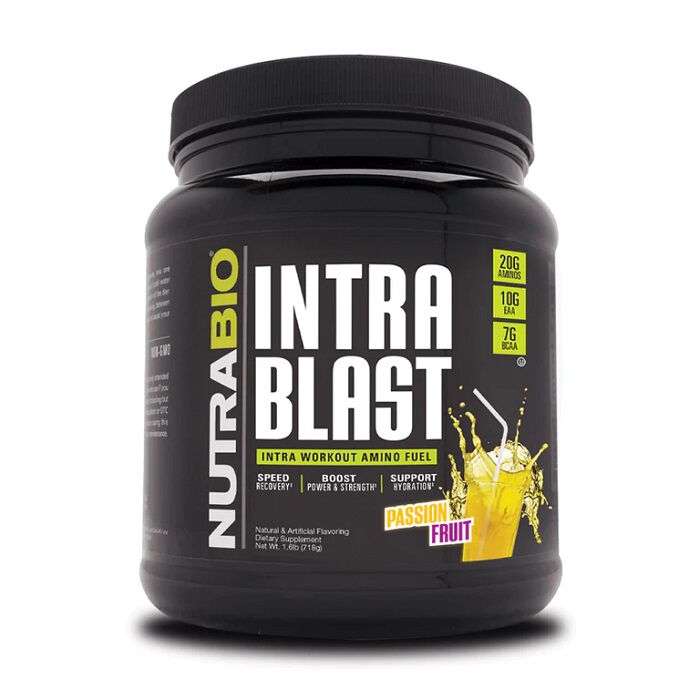 Intra Blast
Product Guide
Full spectrum of EAAs and BCAAs
Advanced electrolyte matrix
Hydrate and refuel during workouts
Supports you during and after training
Zero fillers or additives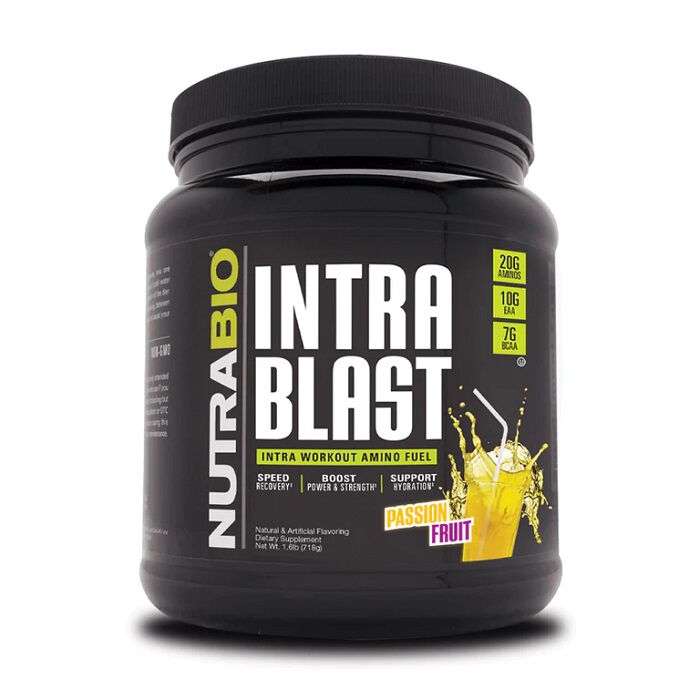 Intra Blast is the pinnacle of intra-workout supplementation. Intra Blast has everything you need in one comprehensive, open-label, clinically dosed formula and nothing that you don't. It's no surprise that it's trusted by athletes around the world!
As the name implies, Intra Blast is suggested to be taken during workouts. The drink is suitable for both weight training and cardio sessions as it will replace electrolytes lost in sweat and simultaneously provide amino acids to combat muscle breakdown and begin the recovery process.
ANYONE can use Intra Blast, whether beginner or advanced, dieting or bulking!
Ingredients
NutraBio Intra Blast
Directions
Mix one scoop of Intra Blast into 12–16 oz. of cold water and sip throughout each training session of the day.