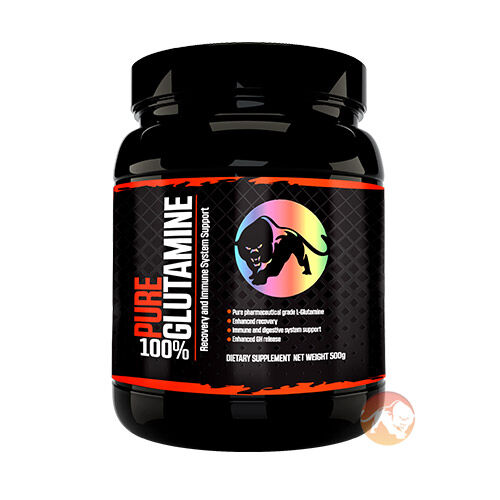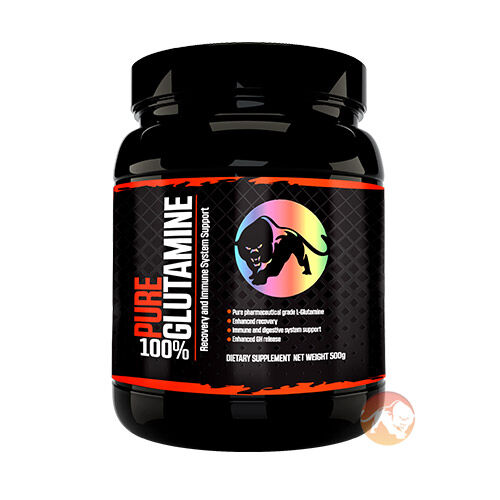 Predator Glutamine 500 Grams 100% L-Glutamine Powder
Type
Postworkout: Recovery
Offer
Buy 2 Get 1 FREE. Add 3 to your basket and cheapest one will be FREE
Predator Glutamine 500 Grams
100% L-Glutamine Powder
Product Guide
Pure pharmaceutical grade L-Glutamine
Can aid enhanced recovery
Research shows glutamine can support immunity and digestive health
Popularly used when dieting to help preserve muscle mass
Helps replenish glutamine broken down during exercise or in times of stress
Helps maintain optimal nitrogen balance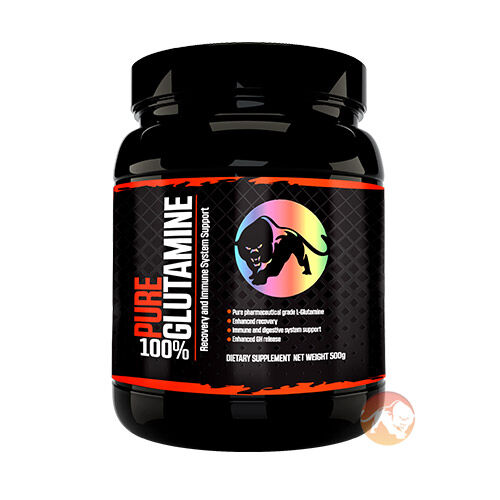 Glutamine is rapidly depleted during exercise as well as during times of physical and mental stress so replacing it is vital as insufficient Glutamine can lead to depressed immunity, and poor recovery. Supplementing Glutamine can help support faster recovery, as well as supply your body with a critical ingredient for supporting general health.
Glutamine is especially important when dieting as the body will increase its breakdown of Glutamine at that time. In addition, when using Glutamine during the day the critical times are to supplement this in the morning, before bedtime and during and after exercise.
Anybody can use Glutamine but it is particularly important for those who have a stressful lifestyle, compromised immunity or who are dieting.
Ingredients
Predator Nutrition Predator Glutamine 500 Grams
Directions
Non-Training Days: Mix 1 scoop of Glutamine with 200ml of water. We suggest 1 scoop in the morning on an empty stomach and 1 scoop before going to bed, again on an empty stomach.
Training Days: Take 1 scoop mixed with 200ml of water or an intra-workout while exercising and sip throughout your workout. Follow this up with an additional scoop with your post-workout shake.