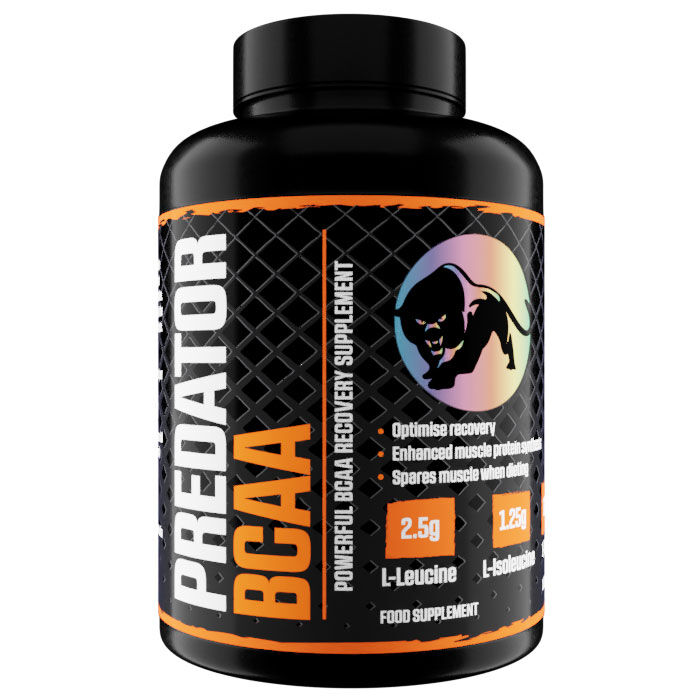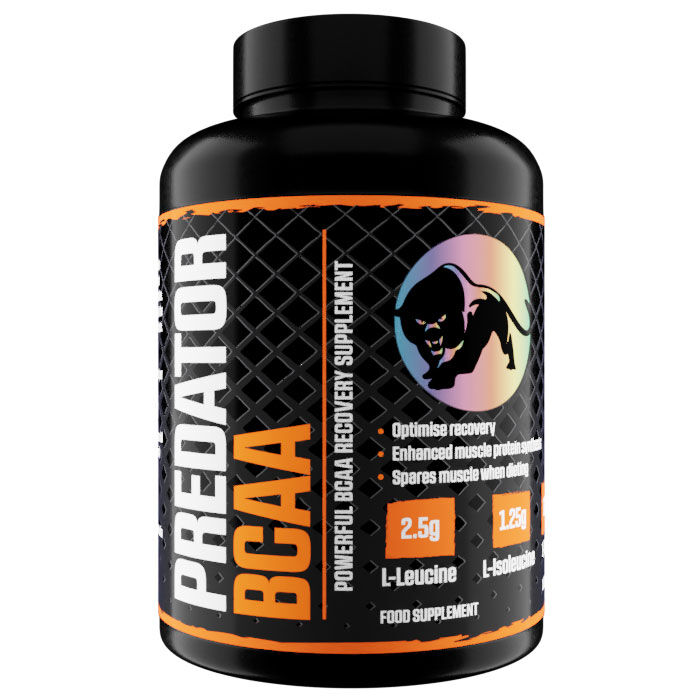 Predator BCAA 2:1:1 180 Tabs BCAA & Essential Amino Acids
Offer
Buy 2 Get 1 FREE. Add 3 to your basket and cheapest one will be FREE
Predator BCAA 2:1:1 180 Tabs
Product Guide
Helps to limit muscle degradation when dieting
Enhanced muscle protein synthesis
Can help optimise your recovery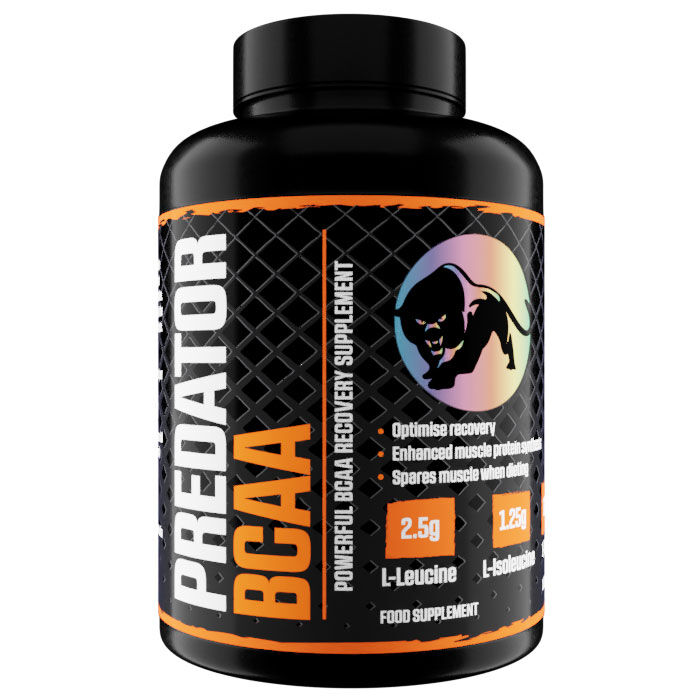 Predator BCAA is a great way to provide your body with the key branched chain amino acids Leucine, Iso-Leucine & Valine. These amino acids play a critical role in the regulation of muscle protein synthesis.
Predator BCAA is best used to support your efforts in the gym by taking this supplement before, during & after exercise. BCAA supplementation is important for anyone but especially crucial if your protein intake is not consistently high enough to meet your daily requirements.
Predator BCAA can be used by anyone who is seeking to optimise their muscle recovery or to support athletic performance.
Ingredients
Predator Nutrition Predator BCAA 2:1:1 180 Tabs
Directions
Take 5 tablets with water before, during or after exercise.