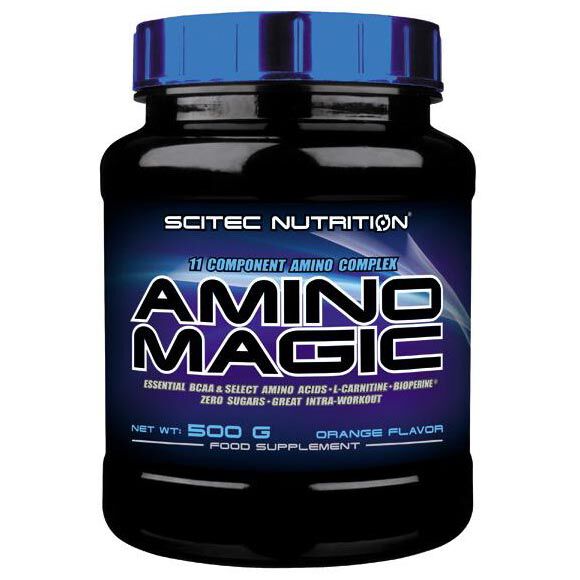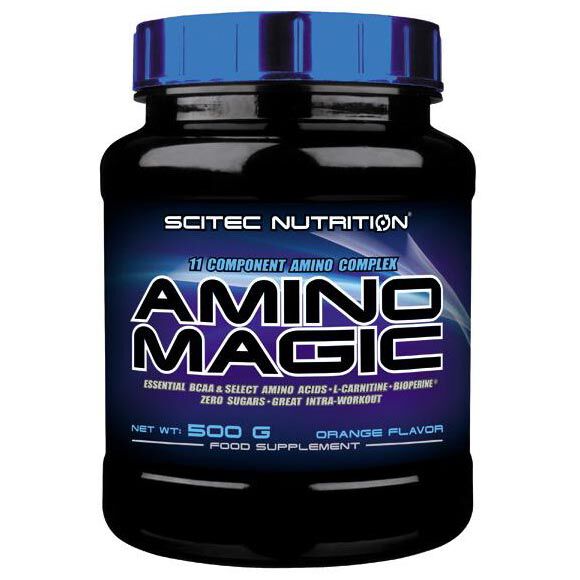 Amino Magic 25 Servings Orange BCAA & Essential Amino Acids
Offer
Pick 2 FREE items at checkout for every £100 spent to a max of 6 items in total
Amino Magic 25 Servings Orange
Product Guide
Enhanced recovery and muscle growth
Superior body composition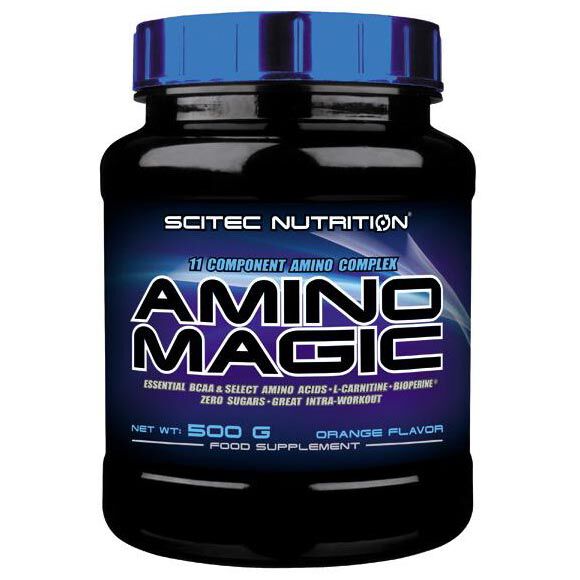 Amino Magic is designed to turbocharge your recovery and muscle building efforts via the use of a combination of amino acids including muscle building bcaa's, glutamine for combating cortisol that would otherwise breakdown muscle tissue and a form of carnitine that not only helps with fat loss but has been shown to make your body more receptive to the effects of circulating testosterone.
Amino Magic is designed for use around the training session but can also be consumed anytime during the day when you want to boost your rate of recovery.
Both men and women seeking better results from their exercise routine are fine to use Amino Magic.
Ingredients
Scitec Nutrition Amino Magic 25 Servings Orange
Directions
Mix one serving (20 g) daily with 500 ml water and shake vigorously for 30 seconds. Letting the drink sit for a while increases dissolution! Take 1 serving before, during or after training.