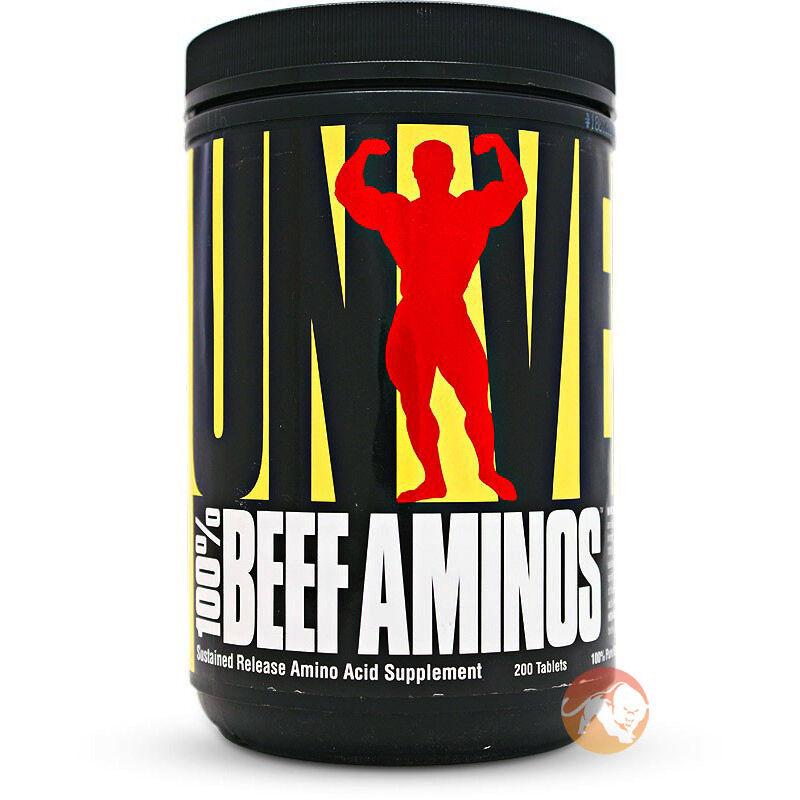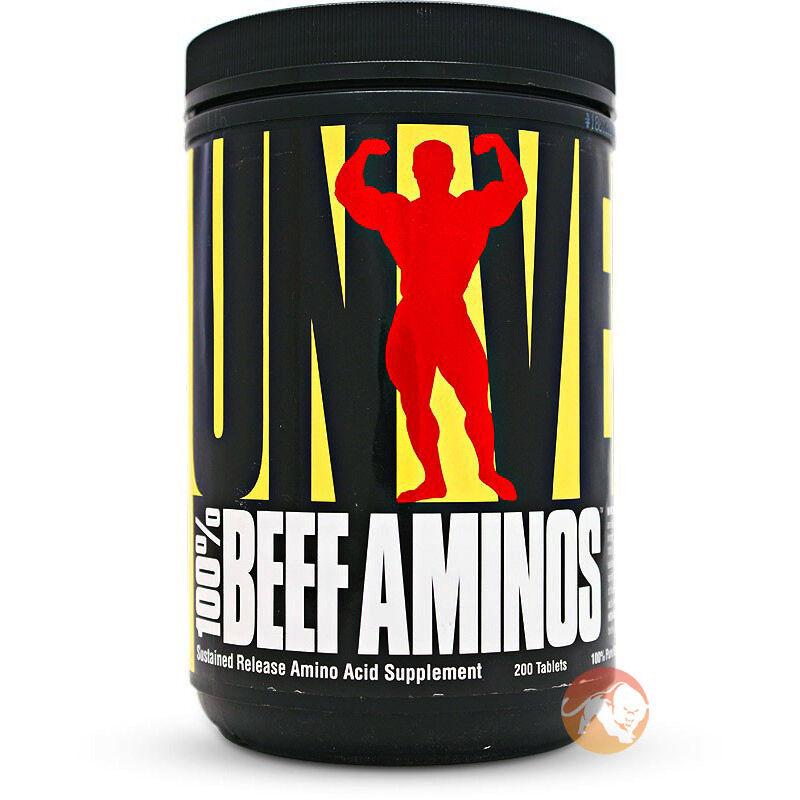 100% Beef Aminos
Product Guide
Derived from Grass-fed Argentine beef
Highly concentrated amino acids
Ideal support for adding muscle mass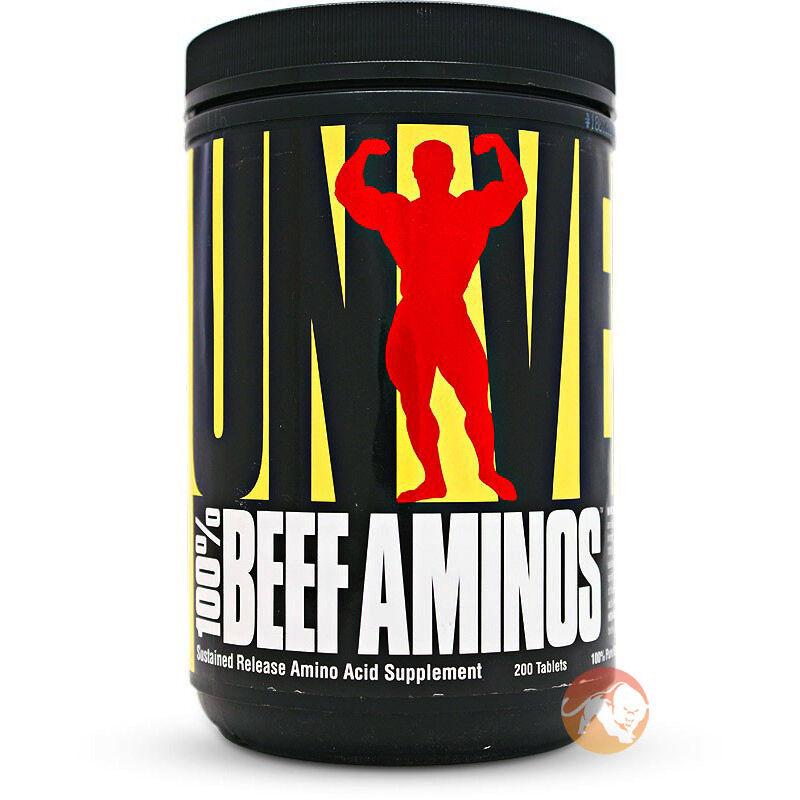 Amino acids are building blocks of protein synthesis which overall increases protein synthesis and builds new muscular tissue after a workout. Also amino acids aid in repairing other cellular structures and not just muscular tissue which makes them essential. Other benefits of amino acids include strengthening the immune system, stimulating the thyroid and adrenal glands, improving absorption of calcium in the bones, improve proper functioning of collagen fibres in the joints, maintaining peak performance of the nervous system to name a few.
100% Beef Aminos by Universal Nutrition can be consumed throughout the day with meals to increase uptake of amino acids.
Anyone who is looking to increase their intake of amino acids will greatly benefit from supplementing with this product.