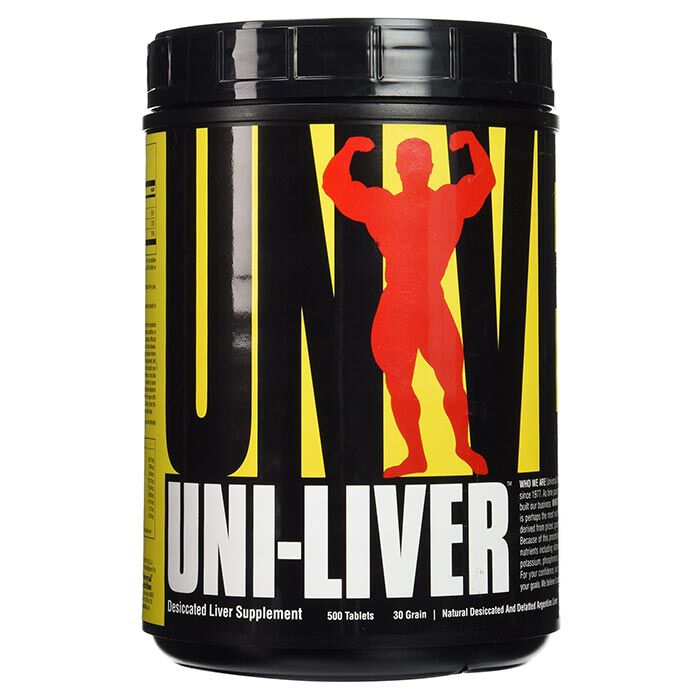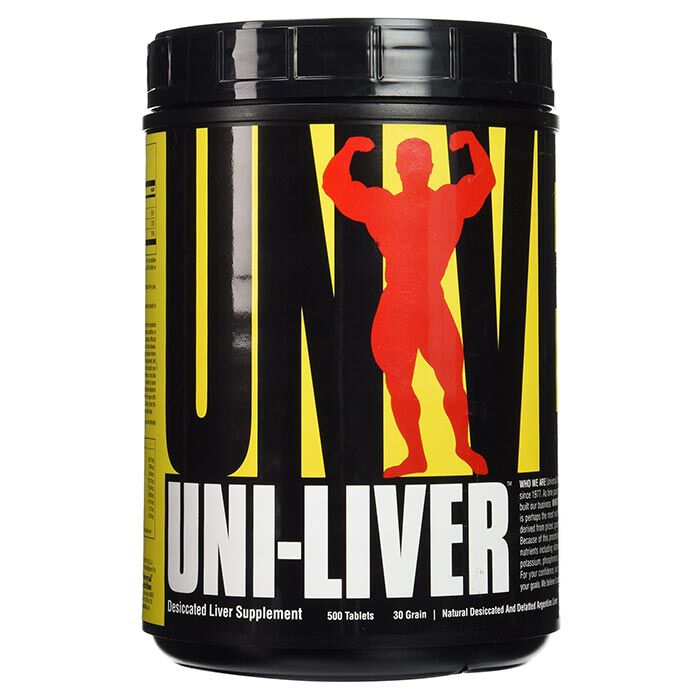 Uni Liver
Product Guide
Key vitamins such as Riboflavin, Folic Acid and B12
Derived from natural fed beef
Supplement most used in Golden Era of Bodybuilding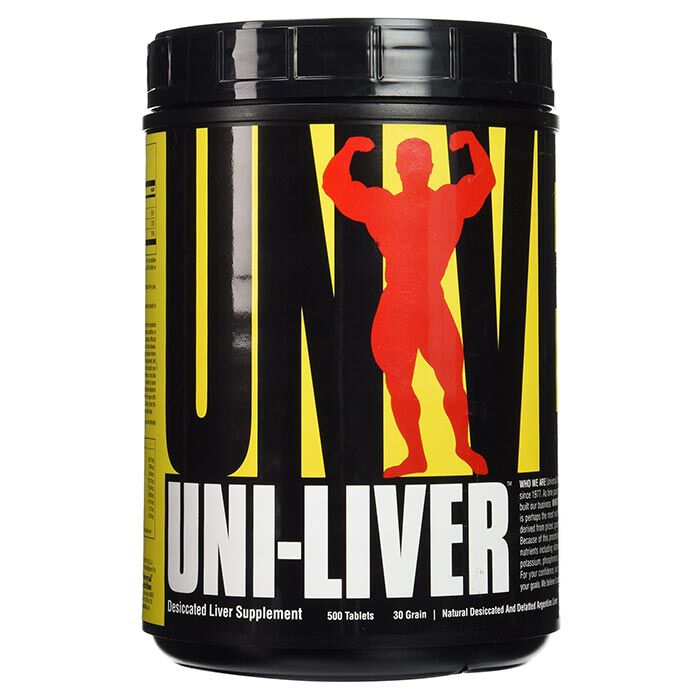 Universal Uni-Liver is a forgotten supplement. Desiccated liver has been used for over 30 years by the most famous bodybuilders in the Golden Era such as Arnold Schwarzenegger, Frank Zane, Tom Platz to name a few. The reason is that Uni-Liver is very rich in muscle building ingredients such as Amino Acids that promote an increase in protein synthesis thus building of new muscular tissue. Not only that but it also contains essential vitamins and minerals such as the B Vitamins which produce energy for the body. Iron is essential for metabolising proteins and producing red blood cells. Uni-Liver contains Heme Iron which cannot be overdosed on so this product might even be a natural cure for those suffering from Anaemia and struggle to produce red blood cells.
Desiccated Liver can be taken throughout the day helping to increase the levels of vitamins and minerals as well as high levels of amino acids.
Uni-Liver is suitable for anyone looking for a product which is rich in nutritious ingredients such as amino acids, vitamins and minerals.
Ingredients
Universal Uni Liver
Directions
As a dietary supplement, take 2 tablets with each meal. Daily intake can be increased to 4 or 6 tablets per each meal.