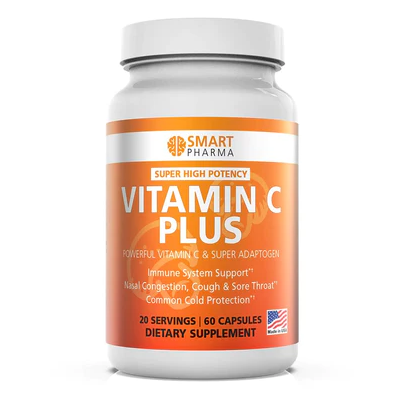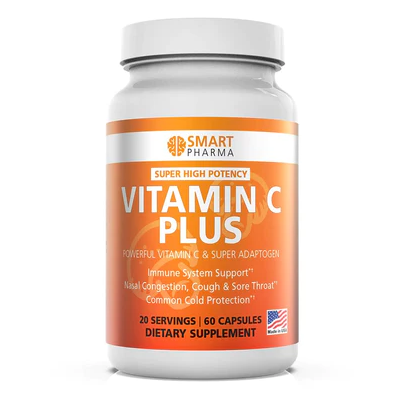 Vitamin C Plus 60 Capsules BPI Sports
Offer
Buy 1 Get 1 FREE! Add 2 to cart.
Vitamin C Plus 60 Capsules
Product Guide
Increase Endurance & Athletic Performance
Improve Overall Health & Wellness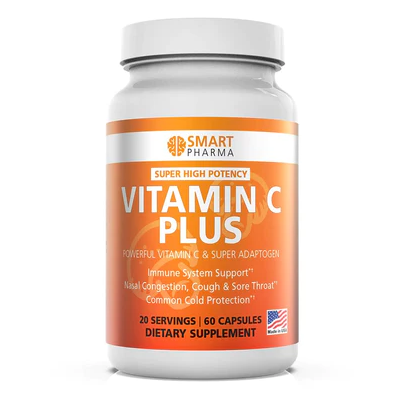 Enhance your fitness and well-being with Smart Pharma Vitamin C Plus. Packed with immune-boosting properties, it fortifies your body against illnesses, ensuring consistent training progress. The added benefits of healthier skin and enhanced antioxidant protection keep you looking and feeling your best, while improved iron absorption optimises energy levels for your workouts.
Incorporate Smart Pharma Vitamin C Plus into your fitness routine for year-round support. Whether you're bulking, cutting, or maintaining, a robust immune system is essential. Use it daily to safeguard your health during intense training phases, outdoor activities, or flu seasons.
Smart Pharma Vitamin C Plus is ideal for anyone seeking optimal health and fitness performance. Whether you're a dedicated athlete, a fitness enthusiast, or simply someone looking to bolster their immune system, this product is your go-to choice. It's suitable for individuals of all ages and activity levels, providing essential support to keep you on track towards your fitness and well-being goals.
Ingredients
BPI Sports Vitamin C Plus 60 Capsules
Directions
Take 1 serving (3 capsules) per day with a meal