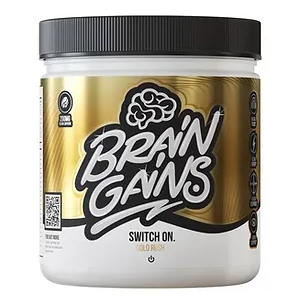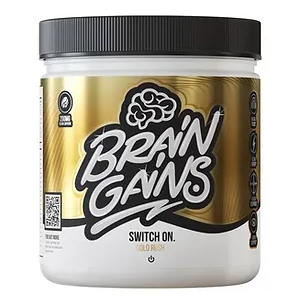 Switch On 30 Servings Berry Colada Brain Gains
Offer
Pick 2 FREE items at checkout for every £100 spent to a max of 6 items in total
Switch On 30 Servings Berry Colada
Product Guide
Improved physical performance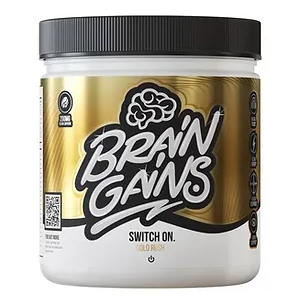 Use Brain Gains Switch On when you want to boost your productivity whether you're studying, training or gaming. Packed with natural ingredients, it'll improve your mood, reduce anxiety, provide mental focus, and increase alertness. Plus, you'll get clean energy without the crash.
Use Brain Gains Switch On when you need that perfect pick-me-up for those days when you need to get the job done and you're looking for the fuel to stay on top of your game. Great during busy periods of life and intensive training phases.
Brain Gains Switch On is ideal for anyone looking for boosted productivity, energy and mental clarity and focus to tackle all of life's challenges. Especially useful if you are looking to reduce anxiety, stress and cortisol levels.
Ingredients
Brain Gains Switch On 30 Servings Berry Colada
Directions
Assess your tolerance by using our half scoop (7.5g) serving mixed with 250ml of water 20 minutes prior to activity. Once tolerance has been assessed this can be increased to a maximum 1 scoop (15g) serving mixed with 500ml of water, this can safely be taken in one sitting or split into several smaller servings throughout your day.